Alstom's latest innovations and digital solutions enabling sustainable mobility for customers and providing greener transport choices for passengers were showcased at InnoTrans 2022 on 20-23 September in Berlin, Germany.
Alstom is leading the way to greener and smarter mobility worldwide.
By offering everything mobility needs today, Alstom enables sustainable mobility for customers by designing and delivering the lowest carbon mobility solutions with the best features. A pioneer of the world's 1st hydrogen-powered train, Coradia iLintTM, first seen at InnoTrans in 2016 and operating in commercial service since 2018, Alstom will bring the market right up to date with its green traction solutions showcase: our latest solutions for hydrogen, battery - ready now for new rolling stock projects, and existing projects with green re-tractioning and fleet modernisation. 
Digitalisation is the backbone of sustainable mobility and excellent service, making this another significant topic for Alstom at this year's InnoTrans. As a leader in signalling and turnkey rail systems, Alstom's Automatic Train Operation (ATO), European Train Control System (ETCS) and Cybersecurity technologies empower operators and improve the travelling experience for passengers, motivating greener transport choices. For services, digitalisation is the power behind Alstom's advanced maintenance data solutions. With HealthHubTM and dynamic maintenance planning, maintenance activities are optimised to ensure rolling stock fleets keep moving day after day. Our experts will be at the show to present the benefits and real-life results of Alstom's proven digital technologies and services.   
Alstom now benefits from the widest range of products and solutions, and it is present in each and every market in the world, delivering solutions to address the great challenges of urbanisation, economic development and climate change. Two major segments of the portfolio, Rolling Stock and Components, will also feature strongly in Alstom's presentation at InnoTrans 2022.
Green, digital, connected - this is how Henri Poupart-Lafarge, our CEO and Chairman of the Board of sees the future of mobility. One thing is clear: rail transport is the backbone of tomorrow's mobility, because only rail can transport large numbers of passengers and goods efficiently and, above all, in a climate-friendly way. In the InnoTrans podcast, he explains the goals of the "Alstom in Motion 2025" strategy and the technologies in which they will be investing in the future - from drive technologies such as batteries and hydrogen to autonomous trains.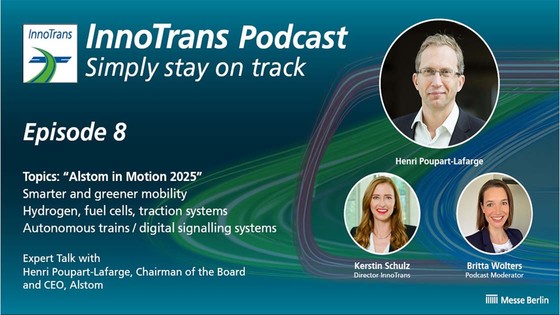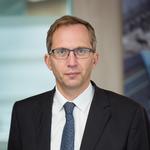 "Rail is the backbone of mobility as a unique way of transporting in an energy-efficient and environmentally friendly way. In the future, mobility will be much more fluid, allowing for passengers to have a safer, connected and enjoyable journeys up until the last mile."
Chairman and CEO, Alstom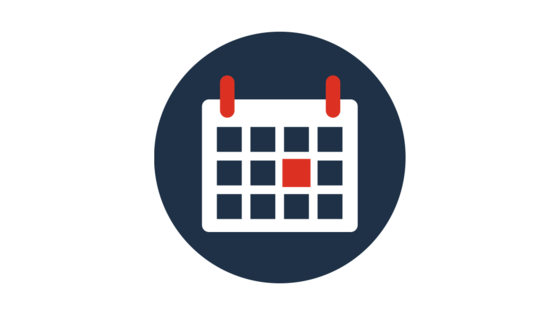 Alstom Talks
All throughout the show, we will be delighted to welcome you to our #AlstomTalks hosted by our  experts on key industry topics. Check out the agenda below and stop by our booth to join! 
Agenda:
Tuesday 20 September

14:00-15:00

CSR Round Table discussion:

Achieving Net Zero across the rail value chain

Lucie Anderton | Head of Sustainability, UIC (Facilitator)
Aske Mastrup Wieth-Knudsen | VP Sustainability, DSB
Stephan Pfuhl | Head of Supply Chain Management, SBB
Cécile Texier | VP Sustainability & CSR, Alstom
Anders Lindberg | CEO, Dellner

Wednesday 21 September

14:00-14:20

Proven and in service - a sunshine story about Alstom's Hydrogen journey
Brahim Soua, VP Regional Platform

14:20-14:40

Sunny with a chance of a rail buckle – data science in action
Nenad Mijatovic, Data Science Leader

15:00-15:20

Greener maintenance through advanced analytics
Stefano Salvini, Advanced Maintenance Analytics Director

15:20-15:40

Are services unimportant, outdated and costly? – a reality check ​
Valérie Lefebvre, VP D&IS Signalling & Infrastructure Services 

15:40-16:00

Healthier Mobility™ - innovations towards a clean and comfortable passenger experience
Jorge Pereira, Program Manager - Healthier Mobility™
James Willmott, Program Manager / Services Growth Delivery

Thursday 22 September

10:00-10:20

Battery vs hydrogen? – Complementary not competing
Bruno Marguet, President RSC Platforms

10:20-10:40

Driving the transition to green and smart mobility: Automation and digital infrastructure 
Isabel Vollers, Mainline Wayside

10:40-11:00

Green modernisation for sustainable mobility
Aren Serik, Modernisation Solutions Development Director

11:30-12:30

Railsponsible Panel Discusssion : Circular economy in the Railway Industry

Christophe Gourlay, Alstom
Marianne Kopp, Nederlandse Spoorwegen
Hartmut Sievers, Knorr-Bremse
Lucie Anderton, UIC

14:00-14:20

Rail systems: Integrated O&M solutions through the eyes of an OEM
Jack Wieland, Train Operations Solution Director

14:20-14:40

Boost your operational efficiency through innovative components
Bart Vantorre, VP Components and Product Modularization

14:40-15:00

StationOne marketplace for sustainable parts and repair supply
Yannick Bazerque, VP Parts & Component Overhaul Solutions 
Andreas Roos, Parts Solutions & Operation Director

Friday 23 September

10:00-10:20

Are we safe? Cybersecurity in Rail
Eddy Thésée, VP Cybersecurity

10:20-10:40

Sunny with a chance of a rail buckle – data science in action
Nenad Mijatovic, Data Science Leader

10:40-11:00

Fostering innovation to design the best passenger experience
Anne Bigand, Passenger Experience Director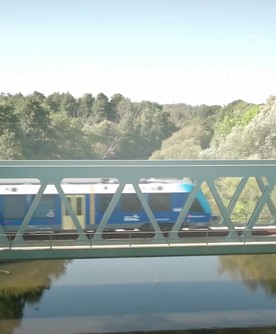 Alstom Coradia iLint distance run
On Thursday, 15 September 2022, the Alstom Coradia iLint, the world's first hydrogen train successfully traveled 1,175 km without refueling its hydrogen tank.
Read more
Get the real hydrogen experience
We invite you to experience a ride on the Coradia iLint which will run between Berlin-Spandau to Berlin-Ostbahnhof between Tuesday, 20 September and Thursday, 22 September at 11:00 am and 3:00 pm respectively. Reach out to your Alstom Expert for a ticket!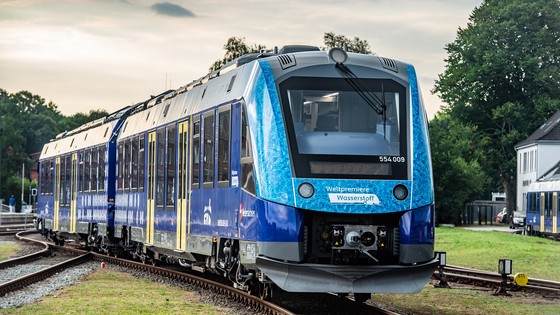 Outdoor display
Don't miss our external vehicles on display close to our booth:
Coradia Stream High Capacity double-deck regional train (Outdoor tracks: T05/40)
Traxx locomotive with last mile option and equipped with ETCS (Outdoor tracks: T02/20)
If you would like to introduce your company to Alstom's Procurement department, please contact us using the link below.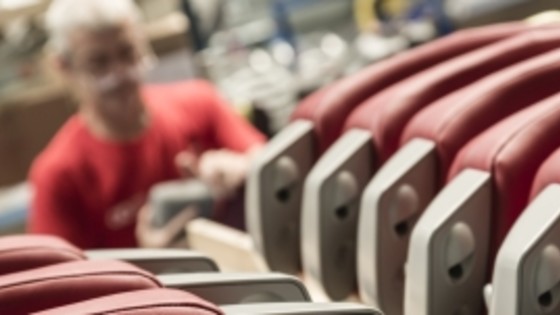 InnoTrans is also an opportunity to meet our Talent team on our booth and consider your future career steps with us – because today is an exciting time to join Alstom!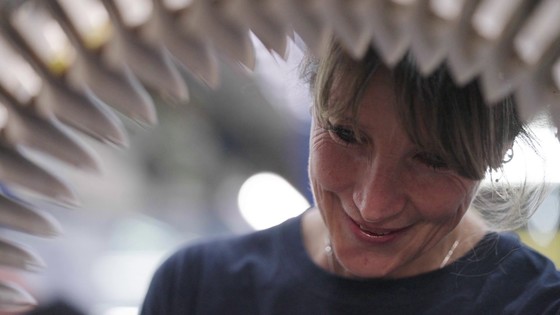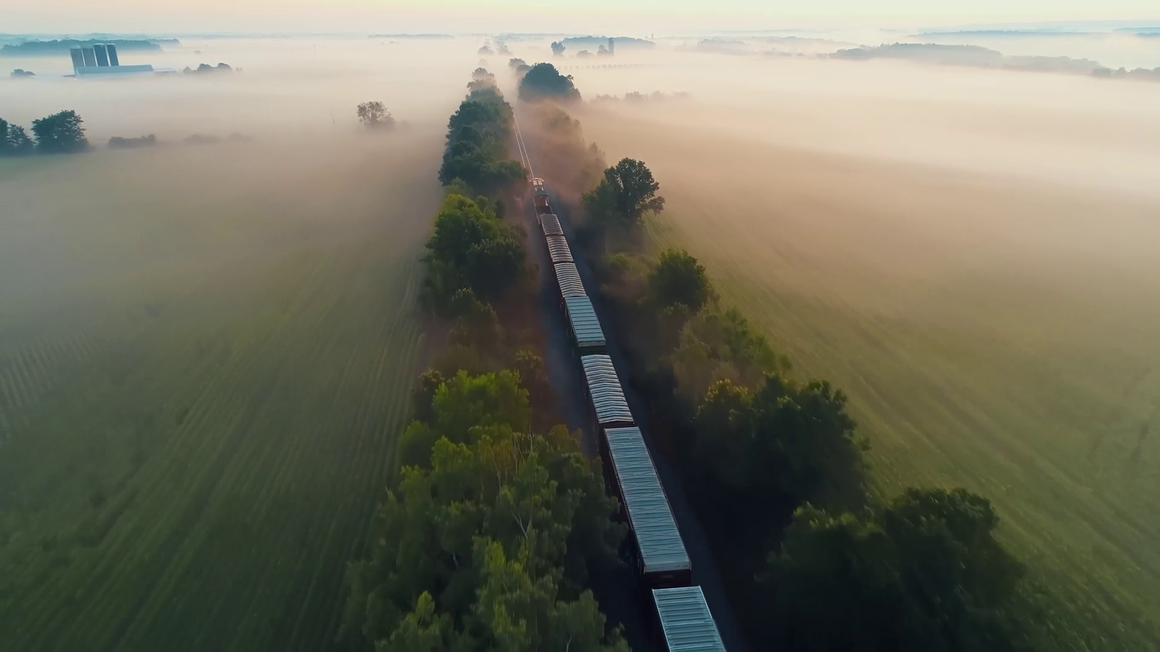 Rail is the smart choice