Welcome to the 2021 Alstom User Conference!

To ensure your health and safety, this year's conference will be held virtually on January 26-28, 2021.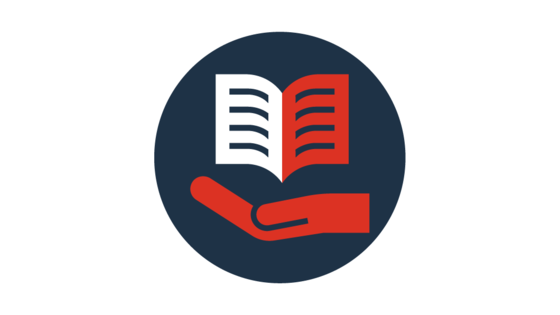 About
Sessions will be held daily from 12:00 p.m. to 3:30 p.m. ET via Microsoft Teams. The Alstom User Conference will continue to highlight and demo Alstom's new signaling technology. You'll get the chance to hear about developments in our pipeline and ask questions to our in-house experts.
Each day will feature an interactive quiz game through a platform named Klaxoon. The daily quiz will cover content from that day's presentations or trainings, as well as general Alstom product knowledge.
Back by popular demand, the Alstom User Conference will also feature virtual demo rooms. New this year, the conference will offer technical product training sessions. Detailed agenda information can be found below.
By registering for the User Conference, you acknowledge that attendance is permitted under your company's policies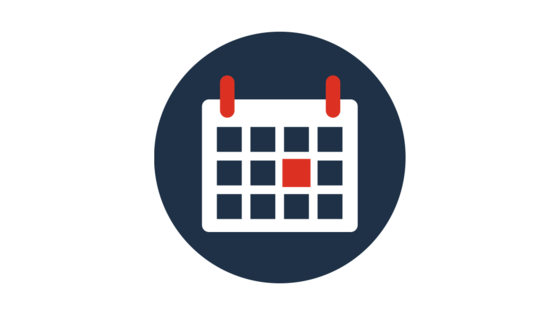 Agenda
Please note that all times are displayed in Eastern Time. 
Day 1 – January 26, 2021

* Times are displayed in Eastern Time

12:00-12:20 p.m.

Welcome 

Jeff Baker

 

12:20-12:50 p.m.

A Sneak Peak At EC6

Jeff Fries

This presentation will provide an in depth look at one of Alstom's most exciting developments…ElectroCode 6!  For those that are unaware of EC6 is, there will be a quick refresher.  We will a look at how Alstom is able to provide a track circuit that no longer requires adjustment.  We will also look at the application programming and field user interfaces.  The presentation will conclude with an update on when EC6 will be available, as well as some other exciting follow on developments Alstom anticipates in the future. 

12:50-1:20 p.m.

A Comparison of Virtual Block Solutions

Greg Hann

In this presentation, we will compare two solutions Alstom offers for virtual block signaling. We will start out with some background of block signaling methods to provide context with respect to virtual block signaling and its benefits. We will look at how virtual block signaling can improve capacity. I will provide an overview of Alstom's Incremental Train Control System (ITCS), an FRA type-approved vital PTC system that has been in service for over 19 years, and ElectroLogIXS VTI-2E Virtual Block, a new feature of the ElectroLogIXS VLC. We will wrap up with a discussion of the similarities and differences of these virtual block solutions.

1:20-1:40 p.m.

Break

 

 

1:40-2:10 p.m.

What's New with Alstom's Switch Machines...Model 6 HT, Hydra, and 5R

Jared Cooper
Al Palozzi

This presentation will highlight the renewed focus on the Yard Switch product line.  This focus is around making and improving the products with direct customer input of needs.  It will highlight 3 of these improvements over the last year, and how they benefit the customer.

2:10-2:40 p.m.

Successful Deployment of AFTC5 & iVPI

Steve Ranck

This presentation will provide a review and update on two of Alstom's train detection and interlocking solutions – AFTC5 and iVPI.  We will discuss the current and future plans for both products as well as the tools that are an integral part of these solutions.  We will highlight how these solutions have been designed to simplify both the installation, monitoring, troubleshooting and maintenance processes.  We will also feature details from the ongoing Pilots and current Projects where these solutions are being implemented.  Join us to learn how these solutions are helping customers to maximize efficiency and justify the upgrade from their legacy systems.

2:40-3:00 p.m.

Daily Quiz and Closing

Jeff Fries

 

Day 2 – January 27, 2021

* Times are displayed in Eastern Time

| | | | |
| --- | --- | --- | --- |
| 12:00-12:20 p.m. | Welcome  | David McKay |   |
| 12:20-12:50 p.m. | Alstom Wayside Intelligence Capabilities & Opportunities | Emilio Barcelos | Digital, Accessible, Secure, Data-Driven, Evolving, Smart — mere buzzwords or present reality? In this session, we will uncover the current state of edge computing and how it is revolutionizing the Railroad Industry into a new chapter. We will tackle the question by presenting modern capabilities currently featured in the Wayside Intelligence product line and then revealing our strategic roadmap moving forward. If data is the new oil and new insights are generated for each train move, crossing activation, switch throw, etc., then it is estimated that the industry has 80% of untapped data value potential. Let's keep digging… |
| 12:50-1:20 p.m. | Alstom Wayside Intelligence Crossing Use Cases | Paul Harper | This presentation will outline Alstom's vision for utilizing captured highway crossing data generated by crossing controllers to generate alarms and identify systemic potential issues.  Topics will include not only identification of issues but methods of preventing false alarms.  The technology concepts to be presented may be useful to identify and prevent adverse crossing conditions as well as providing intelligent data to maintainers to better guide crossing maintenance activities .   |
| 1:20-1:40 p.m. | Break |   |   |
| 1:40-2:10 p.m. | Predictive Capability & Lessons Learned | William Oberkramer | As a highly used asset that is often times a single point of failure in a rail network, switch point failures are a major cause of operational interruptions and delays. This discussion is a review of a pilot program of the ALSTOM diagnostic and monitoring system designed to reduce these breakdowns. This discussion will follow the program from purpose through the diagnostic development process and the results of the demonstration project to date. |
| 2:10-2:40 p.m. | Alstom North America Vision & Strategy | Scott Sherin | As we all look forward to the post-pandemic era, we will share Alstom's strategy to support our customer's evolving needs, during and post-pandemic. This presentation will touch on the latest steps Alstom is taking to serve the North American rail market and what is on the horizon as the new year kicks off. |
| 2:40-3:10 p.m. | Rail Buckle Derailment Risk Management | Jeff Fries | This presentation will show the results of some recent investigation into the use of track circuit data to be able to determine the risk of a rail buckle.  There are no proven technologies to detect rail buckles to date, and there are varying methods used by railroads to manage the risk of a derailment due to rail buckles.  The methods in place today can have a big impact on throughput and have much room for improvement.  The technology concepts to be presented may be useful to improve risk management of a rail buckle derailment.   |
| 3:10-3:30 p.m. | Daily Quiz and Closing | Jeff Fries |   |

Day 3 – January 28, 2021

* Times are displayed in Eastern Time

Virtual demo rooms will be open from 12:20 p.m. to 3:10 p.m., unless otherwise specified. Alstom personnel will be available in each demo room to demonstrate specific technologies and answer any question you may have. The available demo rooms are listed below. Technical product training sessions will be held according to the schedule below.

Room 1: AFTC5, iVPI, and MMS Tool Updates

Room 2*: EC6 and Virtual Block using ElectroLogIXS VTI-2E

Room 3*: Data Acquisition Unit (DAU)

Room 4*: Wayside System Data Management Module (WSDMM) User Interface

Room 5: 5R Switch Machine

* Room 2 will be closed 2:40-3:10 p.m. , Room 3 will be closed 12:50-1:20 p.m., Room 4 will be closed from 1:40-2:10 pm

12:00-12:20 p.m.

Welcome 

Robert Hausmann

 

12:20-12:50 p.m.

Using ElectroLogIXS XP4 Annual Warning Time Feature 

John Arends

This presentation will provide training on the setup and use of the ElectroLogIXS XP4 AAWTT feature.  Learn about what the AAWTT Report can provide for your Railroad to decrease the time and testing needed for an annual warning time test.  

12:50-1:20 p.m.

Modernizing Crossing Monitoring

Burt Vane

This presentation will discuss Alstom's approach to crossing event recording and remote monitoring, and how to provide cost effective solutions for new and replacement grade crossing installations.  Based on the versatile DAU module, we will discuss acquiring, logging, and communicating crossing status allowing customers to deliver value through timely problem reporting while meeting imposed requirements and providing diagnostic and troubleshooting aids without having to visit a site to collect data.  Network and data security built into the DAU and exported event records will be described.  We will also discuss how customers can customize the DAU to meet specific recording, alerting, and back office monitoring needs on their own. 

1:20-1:40 p.m.

Break

 

 

1:40-2:10 p.m.

WSDMM Apps - What's Available?

Andy Vaselaar

This training session will provide a guided tour of interesting new applications available for the WSDMM edge processing device. We will cover features including log data capturing and monitoring across multiple wayside devices, track circuit monitoring, and data streaming from a companion data acquisition unit (DAU).  We will also present the new and intuitive user interface through a series of real-world scenarios.  These demonstrations will focus on the invaluable insights provided by the WSDMM edge processor that enable faster and smarter diagnosis of a variety of field issues.

2:10-2:40 p.m.

Interlocking Redundancy Considerations 

Jack Perkins

A look into what is happening with Interlocking Processor redundancy designs, why there are so many different meanings and what Alstom is developing to make it easier to design and improve system available.  This presentation covers an overview of the different types of redundant systems, the solutions they offered, the difficulties of their applications and what Alstom is developing to reach the Hot or seamless standby solutions for today. 

2:40-3:10 p.m.

Applying ElectroLogIXS VTI-2E Virtual Blocks

Brian Tiemann

Do you want shorter headways?  How about improved train location?  If so, I suggest you attend the "Applying ElectroLogIXS Virtual Block Track Circuit" training session.  In this training session you will learn:
- What has been added to the Application Configuration Editor (ACE)
- What new hardware is required and what legacy hardware is reused
- What executive software parameters are used to enable Virtual Block
- What the executive software provides for in field application software testing and more

3:10-3:30 p.m.

Daily Quiz and Closing

Jeff Fries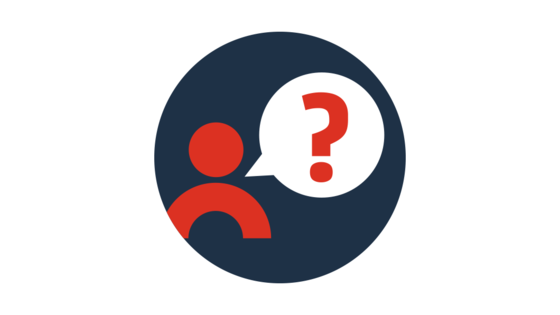 Daily Quiz
At the close of each day's session, you will get the chance to test your knowledge on Alstom products and the information presented throughout the day through a fun and interactive quiz via Klaxoon.
To join the day's Klaxoon* quiz, follow the instructions below.
Scan the QR code below OR go to app.klaxoon.com, click profile picture and enter the access code WUSX3UC.

Provide your email address, then press "Continue."

Type in your first and last name, then press "Join."

When the quiz for each day is opened, press "Participate."  To begin the quiz, press "Start the Adventure."
*You may get an email to confirm your subscription. You may ignore this email.
When it's time for the daily quiz, you can participate by scanning this QR code using your mobile device
Scan the QR code on the right or go to app.klaxoon.com, click profile picture and enter the access code WUSX3UC.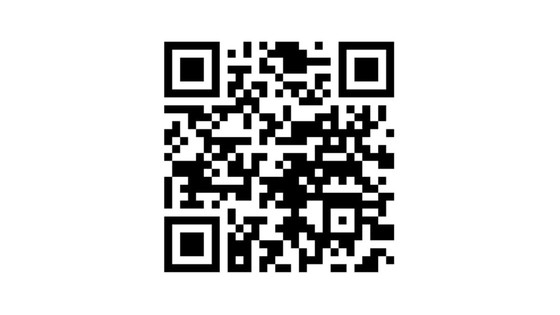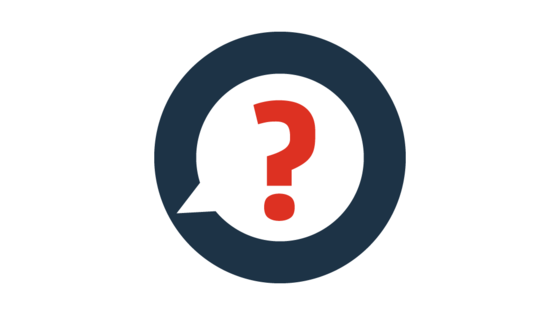 Where do I find the links to attend the virtual Alstom User Conference?

Registered attendees will receive an email from Alstom the day before the event containing the links to each day's sessions.

Do I need to have Microsoft Teams on my computer to attend?

You will be able to open the Microsoft Teams link in a browser without installing Microsoft Teams on your computer. Be sure to check with your organization's IT team to ensure you do not have any settings or firewalls that will prevent you from accessing Microsoft Teams with a link.

Can multiple people from my organization register for the Alstom User Conference?

Yes, each person from your organization that plans to attend should register for the conference.

Will the Alstom User Conference continue to be virtual going forward?

When health and safety guidelines permit, the Alstom User Conference will return to its in-person format.

Who can I contact with questions or comments about the Alstom User Conference?