The preferred partner for mobility solutions
The railway market, driven by increasing urbanisation, is growing steadily. In a context of globalisation and consolidation, Alstom's ambition is to be the preferred partner of its customers for their transport solutions in all geographic locations and all market segments. To reach this, we have set clear targets for 2020 in 5 strategic pillars.
The 5 pillars of Alstom's strategy
Customer focused organization
As a global player in rail transport, Alstom continues to strengthen its position in local markets to better meet the needs of its customers and seize opportunities for growth. To meet booming demand around the globe while adapting to specific considerations in the different regions in which it operates, Alstom has established a localised organisation designed to promote commercial and industrial proximity to customers and enhance operational efficiency.
6
regions: NAM, LAM, Europe, France, MEA, APAC
Strategic partnerships across the world
To further strengthen its proximity with its customers, Alstom has built a worldwide, solid and effective network of partnerships in key locations. These alliances enable Alstom to meet its customers' rising demand for local solutions.
A complete range of solutions
Alstom offers the most comprehensive range of products and services in the rail market. From trains and integrated systems to signalling and services. Alstom combines an array of expertise to offer customers optimal solutions tailored to the challenges of smarter and sustainable mobility.
43%
part of rolling stock in sales
17%
part of signalling in sales
19%
part of services in sales
21%
part of systems in sales
Value creation through innovation
In the face of growing demand for mobility solutions, they need to offer passengers means of transportation that are comfortable, reliable, safe and attractive. Yet they also need to optimise costs to ensure a sustainable business model. How can we help? Innovation is our answer.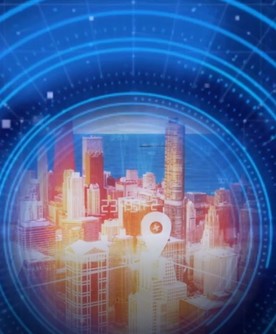 Innovation drives our growth
To lead in green and smart solutions, we innovate in six piority areas to respond to mid- and long term business drivers.
Read more
Operational and environmental excellence
In a market that is increasingly demanding in terms of competitiveness and sustainable solutions, we have made operational and environmental performance a priority.
20
eco-designed solutions
-30%
reduction in lead times and production costs thanks to new digital design tools
-50%
cost of non quality between 2014 and 2017
-10%
reduction in the energy intensity of operations achieved of schedule in March 2017
Diverse and entrepreneurial people
Alstom knows that employee empowerment is crucial to its success and continues to strengthen its culture by promoting diversity and entrepreneurial spirit with a fundamental commitment to integrity and high ethical business standards and practices.
nationalities enhance Alstom's cultural diversity
37001
Alstom was among the 1st companies to obtain the ISO37001 anti-corruption certification
25%
is our 2020 target for managerial and professional positions held by women