Company
Leading the way to sustainable and smart mobility - naturally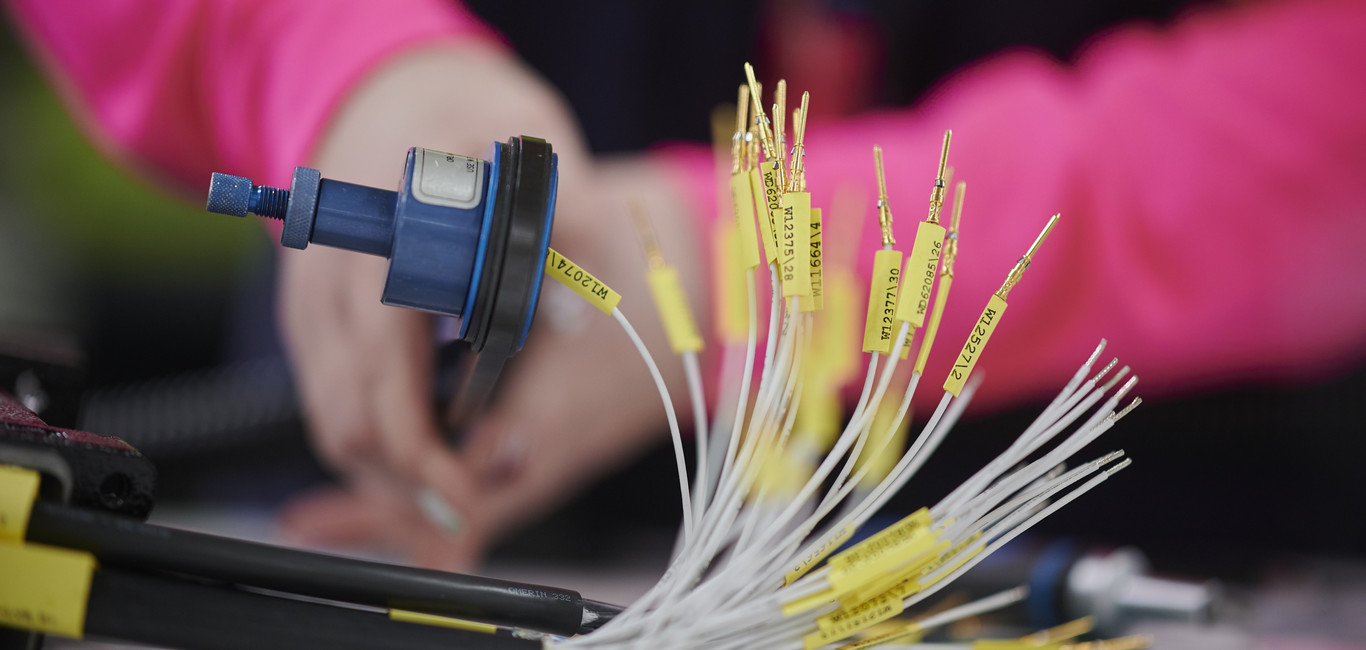 Our strategic plan entitled "Alstom in Motion" has a clear ambition: be the leading global innovative player for a sustainable and smart mobility. With a focus on sustained growth, green and digital innovation, operational efficiency, and an agile, inclusive and responsible corporate culture - we have set clear targets.
Growth by offering greater value to our customers
Alstom has strong market shares in all of its activities and geographies. Our ambition is to consolidate our positioning in each:
By becoming the undisputed leader in services, leveraging our installed base and worldwide presence, and by relying on our technical expertise and innovative solutions
In signalling, by gaining market and product leadership thanks to the digitalisation of its solution and by being a key player in the development of international standards
By expanding our leadership in rolling stock and systems thanks to the geographical expansion of our new product platforms and by enhancing their competitiveness.
Innovation in smarter and greener mobility solutions
Green and smart mobility, encouraged by customers' and passengers' expectations, is leading to a transformation of the market. Already recognized as an industrial reference in this domain, with for example the first hydrogen train and products like Hesop which recovers the energy generated by trains in braking mode, Alstom has set six priority areas to confirm its leadership:
Green traction and energy performance;
Road electromobility;
Eco-design and manufacturing;
Autonomous train;
Data driven rail mobility for more connected products and services;
Multimodality and Flow management.
Efficiency, powered by digital
We will capitalize on our worldwide presence and our industrial and engineering capacities in emerging markets, as well as on the gain in competitiveness of our new generation of products and services. We will also implement additional levers, in particular the digital transformation of our value chain, optimising sites and project execution.
One Alstom Team: an agile, inclusive and responsible culture
In order to support the railway sector transformation, Alstom will pursue its environmental and social responsibility commitments at a mid-term horizon. Alstom employees share together the same culture, with strong local actions and ethical commitment.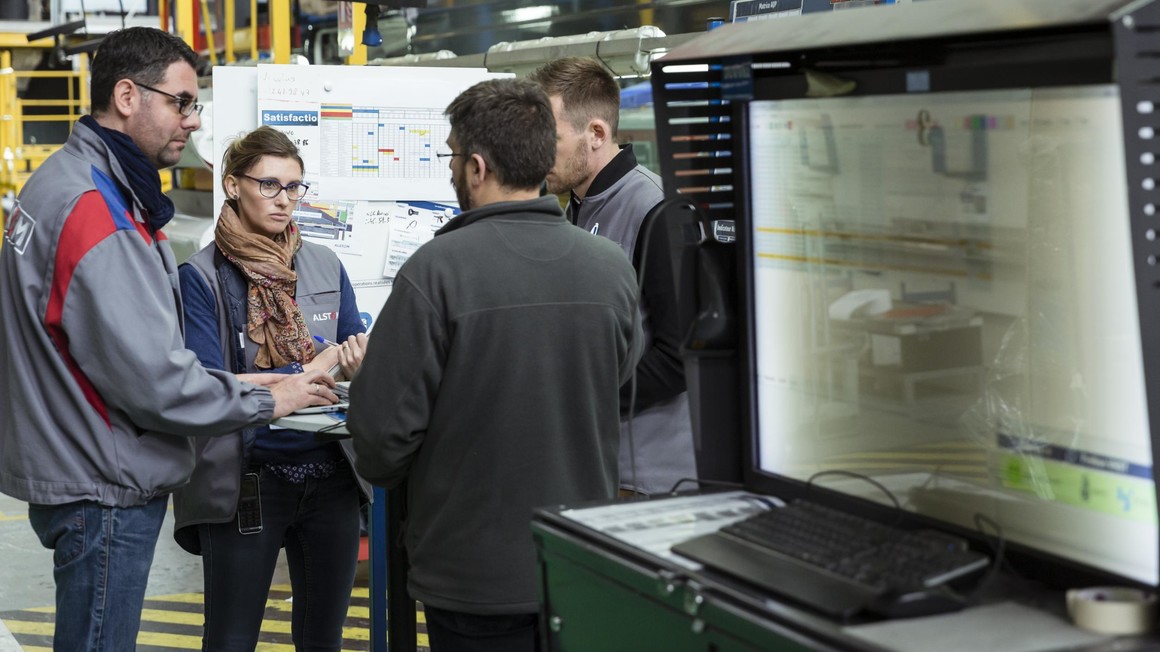 Team meeting on our La Rochelle site (TGV fitting line)
Among our environmental objectives targeted for 2025:
energy consumption of our solutions
100%
of our electricity supply to come from renewables
100%
of our suppliers monitored or assessed on CSR and E&C standards