The Citadis range at a glance
Tailored to reflect the image of a city
An unforgettable asset for passengers and citizens
Accessibility, efficiency and environmental responsibility
Optimised operation and maintenance costs
Adaptable, aesthetic and economical: the Alstom Citadis range is the definitive, world-acknowledged urban tram and light rail vehicle solution that will transcend and embellish your city's regeneration project.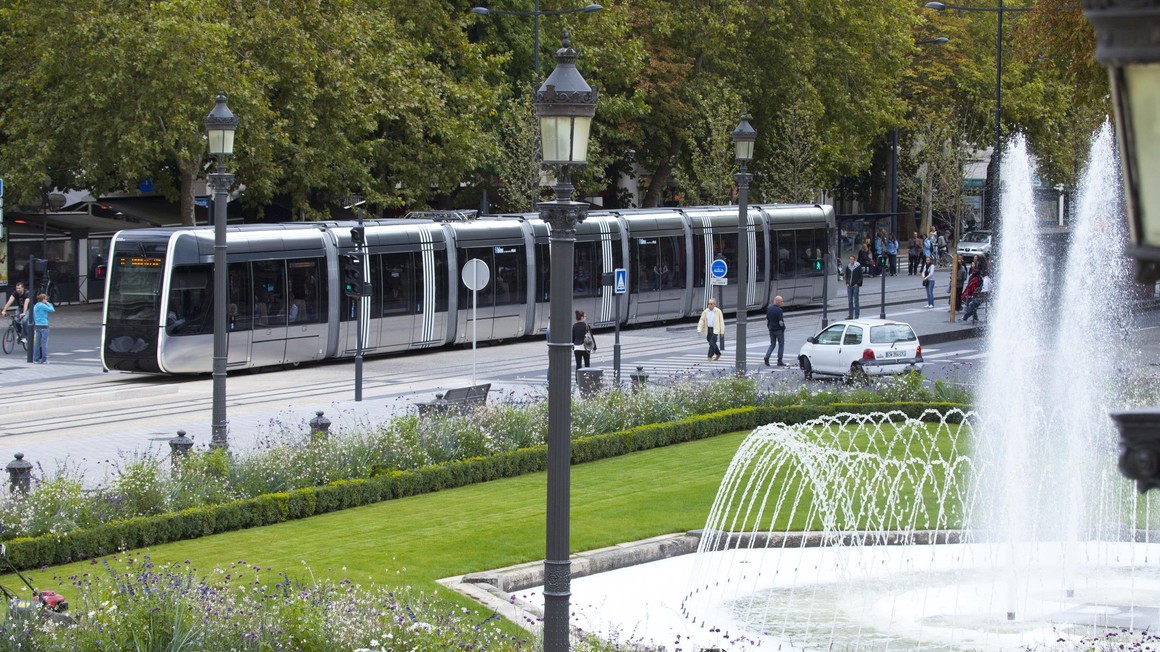 Alstom Citadis- City's unique identity
An asset for your city
Citadis trams and light rail vehicles have been gracing the streets of cities all over the world for more than 15 years. Each successive generation benefits from the latest technological advances, Alstom's engineering expertise and returns on experience from public transport authorities and operators. Designed and adapted to requirements, Citadis trams (Citadis X02, Citadis X05…) and tram-trains (Citadis Dualis, Citadis Spirit) reflect and magnify the image of your new-look city in its transformation to a more open, efficient, clean and safe environment for its citizens.
Tailored solutions, ready to roll
With the firm foundations of a robust, proven design, the Citadis range offers the modularity and adaptability to suit the needs of each individual city. With typical lengths for vehicles operated in single or multiple unit ranging from 48 metres down to 24 and vehicle widths of 2.40 or 2.65 metres (and also with specific diagrammes on a case-by-case basis), all capacities are catered to. In addition, the outer livery, nose and interior design and arrangement can all be customised to the needs of the client, meaning that each city can have their own distinctive tram made to their specifications. One outstanding example is the Citadis Spirit, our specially-designed solution developed for North American cities.
In addition, Alstom has extended the scope of light rail vehicles with its versatile tram-train solutions, Citadis Dualis and Citadis Spirit. These are capable of transitioning seamlessly between city-centre environments and conventional railway lines in suburban environment, operating at higher commercial speed and thus serving a larger and more distant population.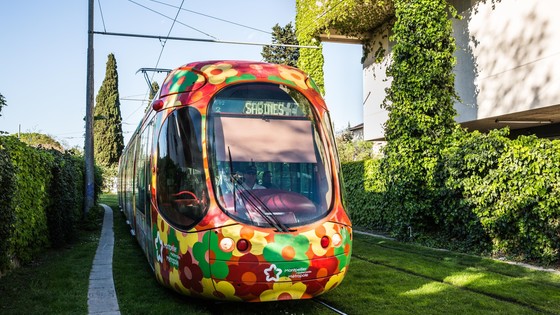 A revelation for passengers
The Citadis range has been designed to delight the passenger. Its tall windows offer a wide view of the city, while the ergonomic seats, pleasant materials, climate control and real-time passenger information displays ensure a comfortable and convenient ride. Wide doors allow smoother passenger exchange at each stop and therefore lower dwell time, and the low floor throughout the vehicle enables both accessibility and easy circulation within the vehicle. Everything is deployed for an enthralling experience.
Social and environmental responsibility
In addition to its energy efficiency (see key figures) which further enhances its status as a truly sustainable transport solution, Citadis reinforces its green credentials through the recyclability of up to 98% of its parts. Furthermore, the easy access and circulation and the clear information systems contribute to making Citadis a public transport solution accessible to all. Finally, in order to blend neatly into the streetscape, Alstom's catenary-free energy solutions help to reduce visual pollution, and noise levels are designed to be kept to a minimum.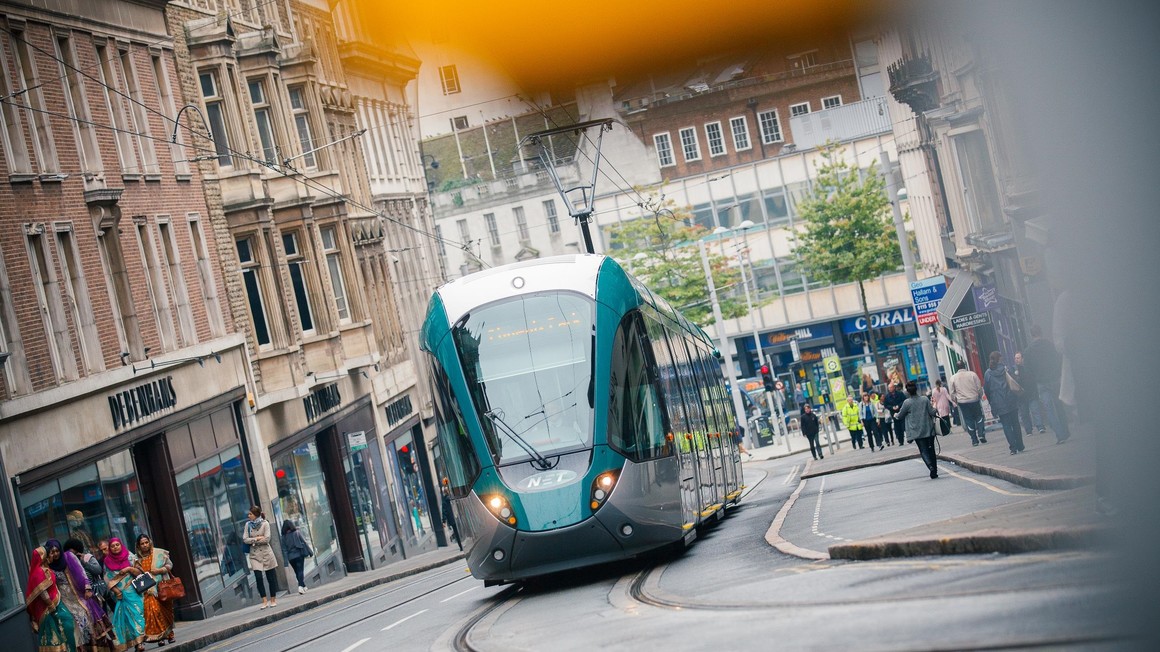 Songjiang tramway: Interview with Hong GUO-Citadis range
Citadis trams sold to more than 50 cities on 5 continents
4
times less energy than a bus, 10 times less than a car
4
million passengers carried per day