Axonis at a glance
Alstom's globally recognised and proven subsystems
Optimised costs and fast installation
Metros are today's the most adapted solution for fast growing and densely populated cities. Axonis is easy to insert in cities, fast to build and economical to buy and operate. It provides effective mass-transit mobility.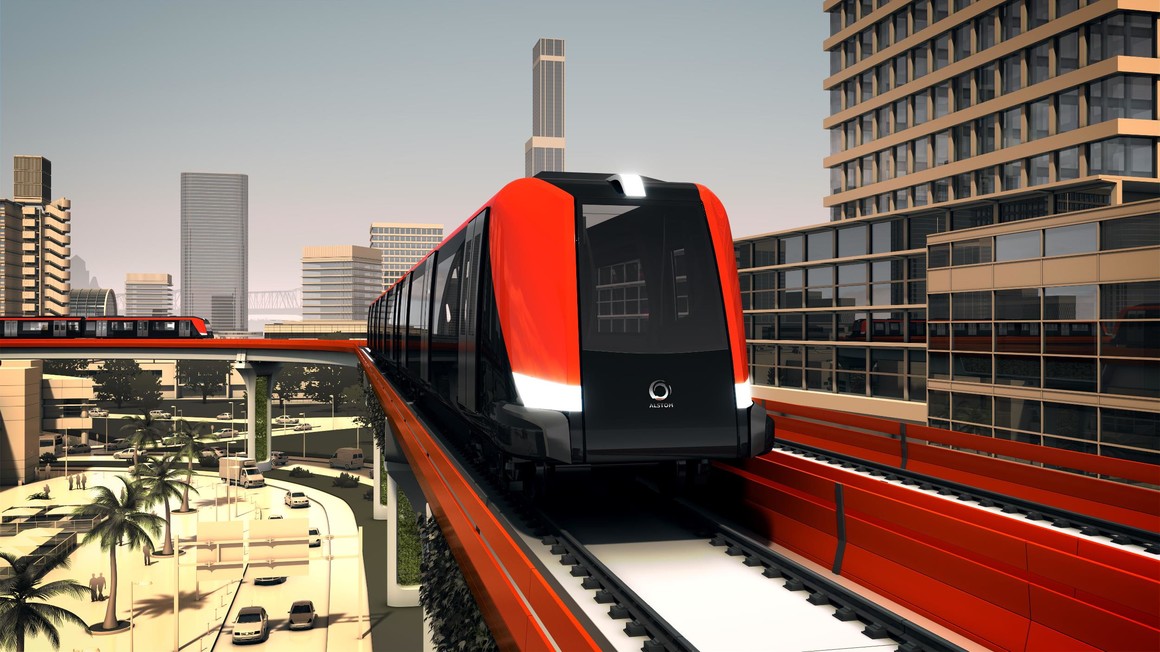 Video Axonis © Alstom / Meconopsis
Advantages of turnkey
Axonis is a fully integrated metro solution composed by a blend of Alstom's recognised and proven technologies (such as power, infrastructure, signalling and rolling stock). Anticipated design avoid interfaces problem and results in project execution time reduction. Its reversible substations and driverless operation also offers high energy savings.
Building and integration
With its 45-metre radius curve and 6% gradient capability, Axonis can be easily inserted in any city. Axonis is designed to run at street level, in underground tunnels and on elevated viaducts. Innovative precasted optimised girder boxes have been designed to reduce construction times and costs. It allows viaduct width not to exceed 7 meters so that to achieve harmonious integration in the city.
Automatic and flexible
Axonis is a driverless metro system without any driver on-board and reaches an availability rate of 99.7%. It can carry up to 45,000 pphpd (passengers per hour per direction) playing on train configuration and headways between trains. Axonis is an "open system". Transport authorities will not be locked-in by proprietary technology or non-standard interfaces between sub-systems. Any extension will be possible in future through a competitive tendering process.
20%
reduction in energy consumption
3-4
years construction time (1 year less than conventional metros)