Conventional signalling at a glance
A complete product portfolio, providing vital control for urban applications (traffic control, speed control, train detection)
Supporting a low-impact approach to transit service
Designed for efficient maintainability
Alstom offers an extensive range of solutions for customers wishing to modernise their passenger services and enforce safe train operations.
Modular and adaptable
Alstom's range of vital signalling solutions has been designed to meet the crucial requirements of safety, reliability and functionality. Its modular approach means that clients can choose either full train control systems or gradual implementation from basic train control. Solutions can be configured with a centralized traffic supervision system to minimize traffic disturbance and pursue schedule and headway performance, and the on-board subsystem makes it possible to guarantee safe train movements, supervising train speed to attain the required performance level.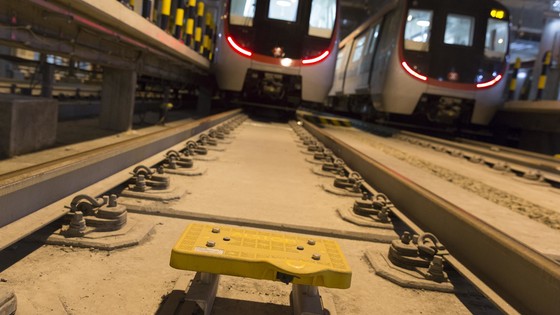 Cost effective train control
Alstom solutions are well-aligned with customer priorities, delivering cost-effective train-control solutions which satisfy customer-specific signalling principles, improve line capacity and deliver lower maintenance costs. We have kept pace with customer trends to supply systems that offer enhanced health status monitoring to improve the efficiency of preventative maintenance. These solutions integrate new technologies into major portions of customers' existing train control systems.
Modular solutions
Our modular design and flexible architecture are configurable to meet customer-specific requirements for Automatic Train Protection (ATP), Automatic Train Operation (ATO), and Automatic Train Supervision (ATS).
11
countries in 5 geographical regions