Urbalis CBTC range at a glance
Shorter headways between trains
Lower energy costs
New-build or signalling upgrade; all operating modes
When growth in passenger demand threatens to saturate networks, transport authorities require innovative and high availability signalling solutions that enhance capacity. Suitable for all types of systems and using proven technology, Alstom's solutions Urbalis 400 and Urbalis Fluence contribute to providing essential long-term visibility.
Capacity and cost efficiency
Based on service-proven radio communication based train control (CBTC), Urbalis uses moving block automatic train protection to shorten headways between trains. This means that more trains can be deployed, resulting in an average 30% higher capacity, whether on manned services or unattended train operation (UTO). This was the objective for Urbalis projects in Beijing (achieved in time for the 2008 Olympics), Amsterdam, and more recently, Lille in France. Additionally, with the system making greater use of energy saving strategies, consumption can be reduced by up to 30%.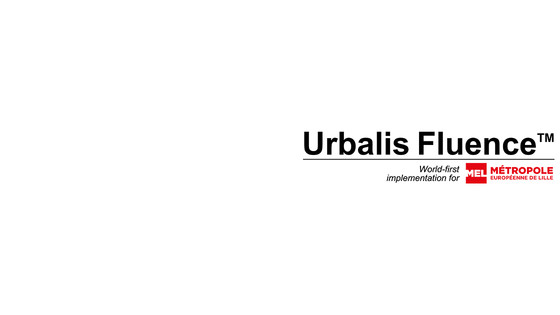 Simplifying signalling
Urbalis Fluence (World-first implementation for Métropole Européenne de Lille)
Whereas URBALIS 400 is adopted by networks requiring standard interlocking systems, Urbalis Fluence takes the CBTC experience a step further by merging interlocking functions into a train-centric architecture. Radio contact between trains enables gaps to be shortened, resulting in even lower headway (as short as 60 seconds) and 24-hour operational availability.
Trouble-free installation
While it can be introduced easily on new build projects, Urbalis can more importantly be installed with zero service disruption on existing systems. Alongside the new rolling stock acquired to cater to extra capacity, the old rolling stock can also be retrofitted with Urbalis in order to avoid the drawbacks of mixed signalling.
Acknowledged expertise in deployment
From Mexico to Italy and Singapore to Canada, clients all over the world testify to Alstom's project management capabilities in conducting the installation and migration process. Building on valuable return on experience from previous projects, we are today a preferred partner to many transport authorities wishing to revamp and increase the capacities of their urban rail networks.
25%
of all radio CBTC solutions in operation worldwide
101
metro lines in 23 countries, including 17 driverless lines
1,500
km of metro lines in operation