Attractis at a glance
Simple and smooth introduction in the city
Proven technology and experience
Cost benefits compared to lot-by-lot delivery
Reduced time to commercial service
Capitalising on all of its know-how and experience in rolling stock, infrastructure, signalling and maintenance, Alstom today provides cities with turnkey integrated tram systems at reduced cost.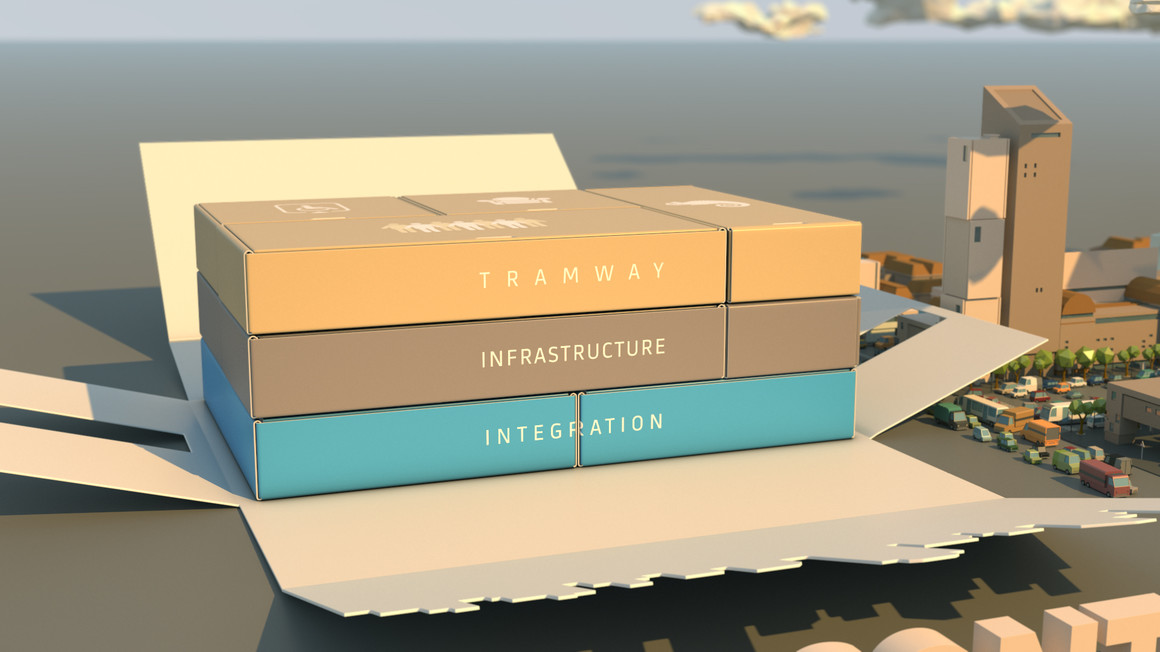 Attractis © Alstom Transport / 7ème bureau
The obvious choice
For growing cities in search of a clean, comfortable long-term solution to mobility problems, the tramway is part of the natural solutions. Alstom is an ideal partner capable of providing them within a fully operational turnkey system: Attractis. Our expertise in all areas of tramway technology combines to deliver an efficient, cost-effective and attractive transport solution that reshapes cities and enchants their inhabitants.
Fast implementation, reduced costs
A turnkey Attractis solution offers shorter lead times throughout the project compared to lot-by-lot delivery. Not only does the client only have one tender to manage instead of several, but our integrated system approach means optimised interfaces and smoother coordination. Building work is phased to keep disruption to a minimum for city centre and businesses, while tram drivers can be initially trained on 3D simulators and require less time in the cab before operations start-up. The overall result is that an average 10-km line can take as little as 30 months to build and commission!
At Alstom we additionally design tramways in a perspective of optimised total cost of ownership. Investment costs are 20% lower than a typical lot-by-lot line of similar capacity, and our system maintenance costs are among the lowest on the market.
Accompanying cities as they grow
Our tram systems are easily expandable as demand for city centre transport grows. Our Citadis trams can be extended by adding modules in the depot without any further modification to infrastructure, as successfully achieved in cities such as Bordeaux, Nice and Dublin. Trams can also run in double formation for maximum capacity, without the need to recruit extra drivers. Our fluid-boarding trams keep dwell time to a minimum thanks to their wide doors, and our operating system offers headways down to three minutes. The capacity of a tram system can therefore vary from under 4,000 pphpd to 14,000.
Interoperability and flexibility
Alstom has also adopted ITxPT (Information Technology for Public Transport) "open architecture" standard in IT systems, which facilitates the provision of improved services in areas such as automatic fare collection, passenger information and multi-modal connections.
17
integrated tram systems in 10 countries
14,000
pphpd (up to) of capacity
20%
lower carbon footprint for construction