Iconis urban at a glance
Open architecture
Modular and standard products
Proven functions
User friendly interfaces
Adopted all over the world and customisable to client requirements, Iconis urban offers operators a modular, configurable and scalable network control system for metro, suburban rail and tram operations.
Adapted to needs
Iconis urban is made up of modules which address control centre needs for automatic train supervision (ATS), station and fixed equipment management (SCADA) and communication and security (ISM). These modules can be supplied separately or bundled together in an integrated control and security centre, as adopted, for example, by the Riyadh automatic metro. The solution can be either deployed on a new line or fitted to an existing network thanks to its flexible architecture and can be combined with any signalling system such as our Urbalis solution or even a third-party outfit.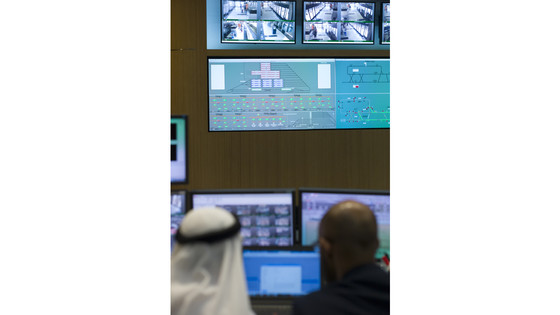 Optimised traffic management
Iconis urban is dedicated to operations performance and optimisation. It offers automated traffic management for driverless systems and automated depot management, various regulation strategies including junctions and temporary services managements and can help to formulate energy savings strategies, such as reducing speed or synchronising vehicle arrivals and departures in stations. This ability to combine traffic regulation and energy saving is a result of our long-standing expertise in signalling and rolling stock.
User friendly and efficient
Our teams work together with the customer to deliver the project in line with objectives. Controllers are provided with a customisable graphical user interface (GUI) offering the full picture of their operations for easier decision making. From Lille and Amsterdam to Montreal and Toronto or Singapore, clients around the world have chosen Iconis to cost-effectively supervise lines and networks according to their specific needs.
systems installed worldwide
150
driverless trains managed simultaneously (up to)
20%
energy savings (up to)