Contact Alstom in Brazil
Virgilio Wey Street, 150
Água Branca
São Paulo/SP
05036-050
+55 11 3617-8000
Present in Brazil for 66 years, Alstom has been participating in the development of the country's infrastructure, contributing to the social progress and respecting the environment.
Dedicated to the rail transport sector, its contribution is attested with products and services in the mainly passenger operators, such as São Paulo Metro, Rio de Janeiro Metro, Porto Alegre Metro, Fortaleza Metro, Recife Metro, Brasília Metro and Rio de Janeiro Tramway and it has been implementing technological solutions for freight transport operators such as Vale.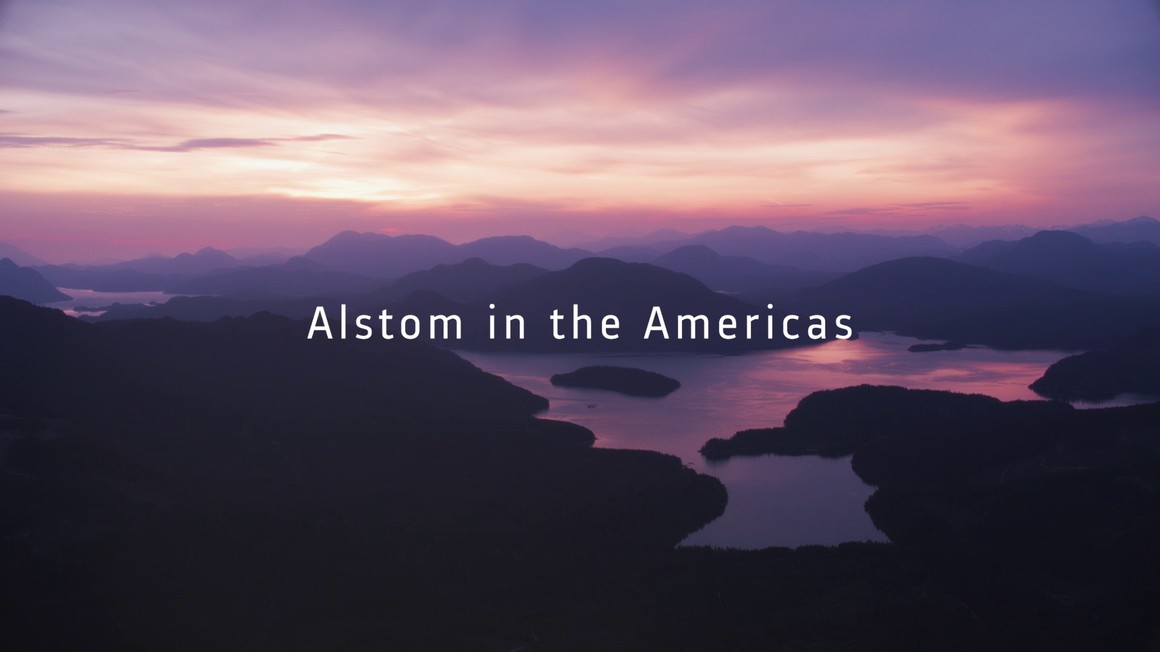 People, sustainability and the environment are at the heart of Alstom's business, and pledged our commitment to limiting the impact that our activities can have.

Everywhere Alstom is located, it will work with local communities and collaborate with partners on sustainable development projects focused on technologies, training, job creation and environmental preservation.

Check out our projects on the Alstom Foundation website: http://www.alstom.com/foundation/
1st
100% catenary free tram in South America
1st
rail signalling manufacturer in Brazil
~20
projects in execution
São Paulo Metro

To supply 66 Automatic Train Control (ATCs) and Communication-Based Train Control (CBTC) Driverless Systems for Lines 1, 2 and 3. For Line 5, we'll supply the main ventilation system for the stations and tunnels of the new stretch. For Line 2, we'll supply 96 cars (16 trains), power, signalling and auxiliary systems. For Line 4, we'll provide the infrastructure and auxiliary power system and for Lines 1 and 3, we'll provide maintenance for 47 trains.

Rio tramway

Alstom signed a contract with VLT Carioca to participate in the modernisation of the Porto Maravilha region, with the supply of a complete integrated tramway system without catenary. This new network, with a total of 28 km distributed in three lines, 31 stations and a maintenance depot, went into operation for the 2016 Olympic Games. Alstom has provided an integrated tramway system including rolling stock, power supply, signalling and a telecommunications system. This first 100% catenary free solution combines APS, Alstom's ground level electrification technology and Citadis Ecopack, an embedded power storage solution. This integrated mixed solution offers unlimited power supply and optimised infrastructure for maximum operational comfort.

This new network provides the population with a smooth, efficient and economical means of transportation, opening the port region to the rest of the city. Upon completing 5 years of operation this June, Rio de Janeiro's tramway counts numbers that represent its importance for mobility in the capital of Rio de Janeiro. In 2021, when it completed 5 years of operation, the system manufactured by Alstom transported more than 73 million people in more than 760,000 trips, with a total of 4 million kilometres traveled in the Downtown and Porto Maravilha region, integrating to the city's mobility with subway, buses and ferries.

CPTM (São Paulo)

To supply signalling systems, internal equipment and operational control centre, 20 new trains, as well as maintenance for about 120 trains and refurbishment of 266 traction motors.

Rio de Janeiro Metro

Supply of the signalling system for Line 4 and control centre for Lines 1, 2 and 4 of the Rio de Janeiro Metro. The scope includes 7 stations of Line 4 for signalling and 43 stations in the Control Centre using iMUX and ICONIS technologies.

Freight for Vale

Supply of two new Operational Control Centres for EFVM (Vitória-Minas Railroad) and Central Atlantic Railroad (FCA), 280 internal equipment and identification system load; signalling system for EFC (Carajás Railroad) with Communication-Based Train Control (CBTC) technology; 179 pieces of onboard equipment for EFC's fleet and 23 Automatic Train Control systems (ATCs).
On-going projects in Brazil
Alstom has modernised and adapted its Taubaté factory to be ready to manufacture trains for new projects starting in 2022. It will be more than 130 trains and more than 750 cars.
Line 6-Orange of the São Paulo Metro: Alstom has a contract with Linha Universidade (Linha Uni) Concessionaire, whose main partner is the Acciona Group, which will supply 22 six-car trains.
Lines 8 and 9 of the São Paulo Metropolitan Train Network: Alstom will supply 36 trains, with eight cars each, which will have doors and corridors that will offer excellent passenger exchange and freedom of movement, as well as reserved spaces for people with reduced mobility. The large windows and doors will provide a clear view of the outside, guaranteeing a smooth, safe and comfortable journey for passengers. The trains will also feature modern technologies: passenger counting, dynamic line maps, monitors and video surveillance, as well as fire detectors and fire extinguishers.
Phase 2 extension of Line 7 of the Taipei Metro (Taiwan): Supply of 16 Metropolis trains (4 cars) with Urbalis 400 Communication-Based Train Control (CBTC) signalling system, Supervisory Control and Data Acquisition (SCADA) system and security doors on platforms. In all, Alstom Brazil will be responsible for the supply, testing and commissioning of 35 trains.
Phase two of the Taipei Circular Line (Taiwan): Alstom's site in Taubaté will produce 29 trains, with 116 cars in total.
Bucharest Metro (Romania): Alstom's first contract in the country. The contract is for the supply of 13 trains (78 cars in total) to service the new M5 line.
With the Bombardier Transportation acquisition, Alstom Brazil received an important mobility project in Sao Paulo city: the monorail for Line 15-Silver. It is the first line in Sao Paulo to operate a monorail. When complete, the system will be 24 km long, with 17 stations and a fleet of 54 seven-car trains. Each train is capable of carrying 1,000 passengers, allowing for a transport capacity of 40,000 passengers per hour per direction, with an interval of 90 seconds between trains.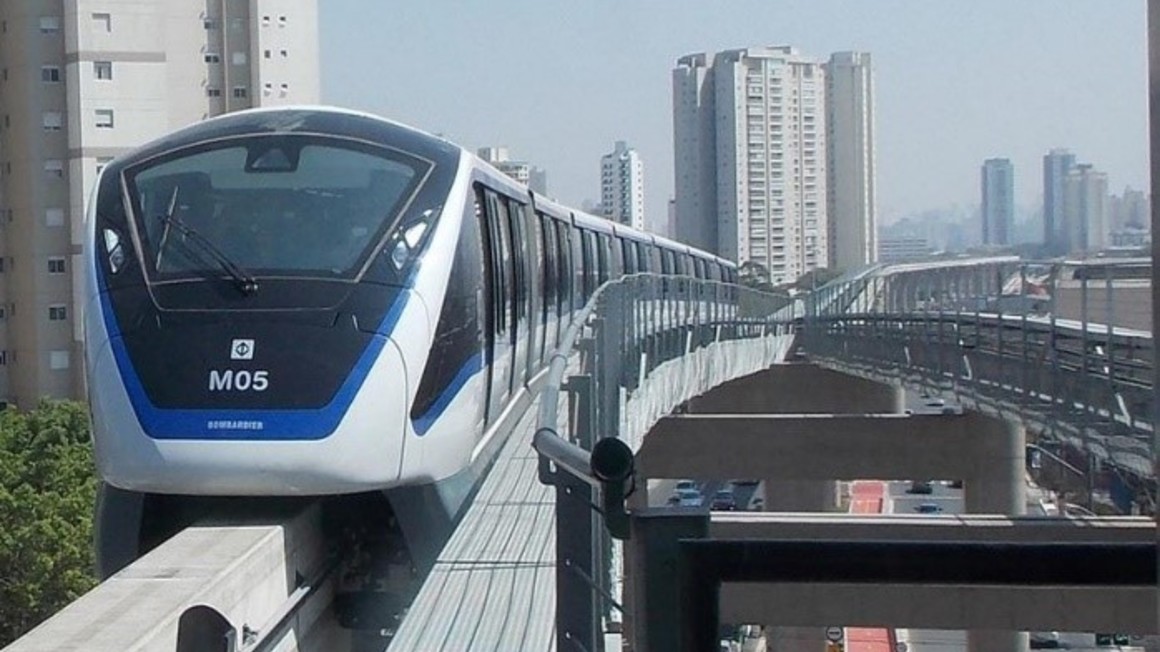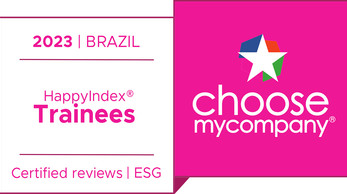 Working at Alstom in Brazil 
Our culture is based on three core values: trust, team and action. We encourage entrepreneurial attitudes, agility and collaboration. Regardless of nationality, skin, age, gender, religion, sexual orientation and only performance based, potential, behaviors and skills, anyone can succeed and contribute to the success of Alstom in Brazil. The pursuit of excellence in ethics, health, safety and the environment reinforces our deep respect for people.
Access our curriculum platform and see the job opportunities available in Brazil.
If you have any questions, comments, suggestions or believe that your personal data has been used in a incompatible manner with the LGPD (Lei Geral de Proteção de Dados or General Data Protection Law) or with your choices as owner of those data, please contact us.

We have a Data Protection Officer (DPO) who is available at the following contact addresses:

DPO: Carolina Campos

Address: Rua Virgílio Wey, nº. 150, sala 1 - Água Branca - CEP 05036-050 - São Paulo/SP.