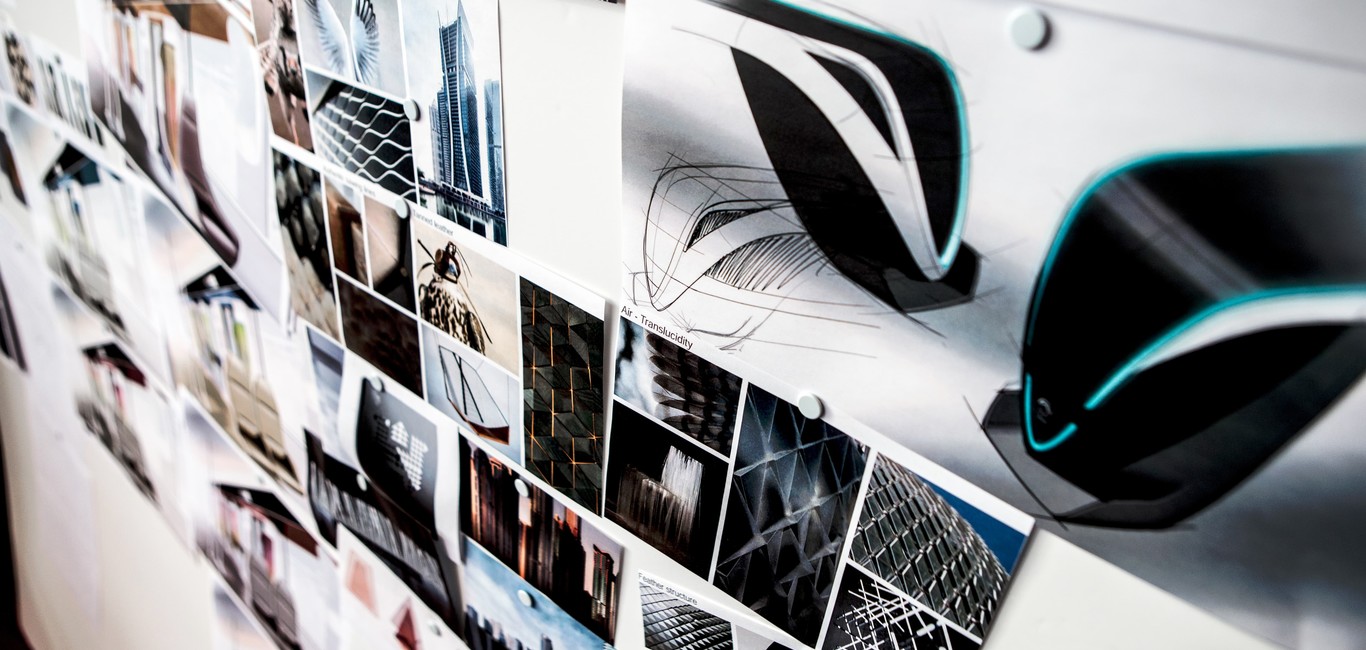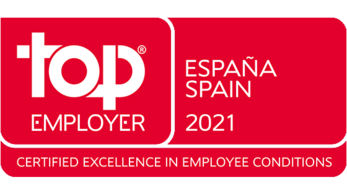 Contact Alstom in Spain
Calle Martínez Villergas 49-edificio V
Madrid 28027
+34 91 334 58 00
Our commitment
Alstom has deep roots in Spanish industrial and technological history. We could go back 150 years in time to find the origins of Alstom in Spain. Since then, Alstom has reached many milestones with a long history of innovation and commitment to industrial development and sustainable mobility.
Currently Alstom in Spain employs around 2,000 people in 18 work sites,  making it the second largest Spanish employer in the sector. The company has a rolling stock manufacturing site and 4 innovation centres where it runs R&D programmes for rolling stock, signalling, security and services. The technological laboratory located in Madrid has become a benchmark for signalling, security  and Digital Mobility projects throughout the world.
Alstom in Spain is also clearly committed to international expansion and exports. "Over 50% of our business is dedicated to projects abroad, including the worldwide centre of excellence in Madrid dedicated to signaling, security, and Digital Mobility", explains Antonio Moreno, Managing Director Alstom Spain.
Thanks to technical know-how, industrial capacity and international structure, Alstom is also a strategic partner for major Spanish companies in their drive for internationalizatio. Some of these world-wide projects include Panama Metro with FCC, the Guadalajara metro with OHL, Sydney tramway with Acciona, the Ottawa light railway with ACS, tramways in Algeria with Isolux and the Riyadh metro with FCC. 
Alstom is also the only company in Spain with local industrial and technological presence in all the activities related to railway transport: manufacturing, signaling, services, infrastructure and smart mobility.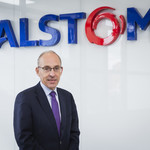 "We have to be leaders of mobility of today and continue generating value for tomorrow's one. We are committed with our customers, employees, partners, passengers and the society as a whole."
Managing Director Alstom Spain
Managing Director Message

Alstom Spain has always had a long-term vision, an industrial vocation that has helped us become an industrial leader in our country, but with an international scope. Moreover, the company has always been committed to Spain and has been a main player in the country's development and modernisation process.

The origins of Alstom in Spain go back over 150 years. Since the acquisition of some historical companies in the eighties. Since then, we have been a major player, remaining at the forefront of the most important technological improvements of the industry in our country achieving milestones such as, the first high-speed train which we used to travel from Madrid to Seville, first turnkey tramway system and first railway tender (Barcelona tram)and the first Spanish high-speed train to cross the border with France and circulate on the French railway network.

Moreover, the company is betting on digital transformation and it is investing to do the industrial centre in Santa Perpètua de Mogoda (Barcelona) become the first 4.0 factory of the railway sector in Spain.

The nearly 2,000 people who constitute Alstom Spain, work hard to offer cutting-edge products, solutions and services. This make us the unique manufacturer and technologist who offers a complete range of solutions (from high-speed trains to metros, tramways and e-buses), passenger solutions, customised services (maintenance, modernisation), infrastructure, signalling and digital mobility solutions.

We are an international reference in Alstom Group, with 35 projects in 23 countries: 50% of Alstom Spain billing comes from exportation (almost the 100% of the industrial manufacturing site).

Thanks to our R&D work and national talent, all of Alstom's production centres in Spain include unique and exclusive technology, which serves as an example for the Group worldwide. Over the last few years, we have developed 40 innovation projects in Spain and has 4 R&D centres that are an international reference for the development of solutions and new technologies in the fields of signaling, manufacture, ergonomics, maintenance, safety and digital mobility.

Mobility is in a time of transition and changes. From Alstom, we want to continue participating as a major player of this adaptation to a new mobility sector's reality, ramified in three fundamental concepts: digital, sustainable and passenger focused. Today, multimodality and fluidity have come to stay: it is the time and opportunity to change.

Leopoldo Maestu Managing Director Alstom Spain
A sustainable focus

Alstom provides innovative and environmentally-friendly rail solutions to meet mobility needs through a socially-responsible business model.

The solutions that Alstom develops are designed to optimise sustainability throughout the entire product life cycle, from the choice of raw materials and the manufacturing process to its operational efficiency, with particular emphasis on reducing energy consumption and end-of-life recycling.
As part of this commitment, Alstom has joined the Spanish Green Growth Group, whose aim is to progress towards a low-carbon economy. 

Globally, Alstom's main objective for 2020 is to reduce the energy consumption of its products and services by 20%, compared to 2014 data. The energy intensity of its production sites and facilities is also set to decrease by 10% before 2020.

To achieve these objectives, Alstom is implementing an intensive program of technological innovation and eco-design in product development.
 
50%
of sales are for international
High-speed trains in Spain

Over 25 years ago, Alstom delivered the first high speed trains in Spain. Since then, we have been a pioneer in all the major milestones of the Spanish railway sector, including the so-called Lanzaderas (S114 and S104 Pendolino High Speed trains) and the high-speed train crossing the border and running either in the French or Spanish railway network.

ERTMS

ERTMS systems (truck and on-board) for high speed lines (Albacete-Alicante, Atlantic Corridor, Valladolid-León-Burgos) and trains (S100, S114, S104). On-board and track ERTMS systems for commuter lines and trains (Madrid and Barcelona suburban networks)

Trams

Alstom's Citadis tram has revolutionized urban transport by introducing into our cities a new concept of sustainable mobility integrated into urban architecture. Half of all trams currently running in our cities were manufactured by Alstom in Spain.

Driverless metro

Alstom has manufacturing the Metropolis trainsets that operates in the Metro de Barcelona driverless Line 9. This is the only metro driverless line in Spain.

Passenger Experience

Alstom has been the first manufacturer to equip Spanish High Speed Trains with WiFi on board (S100 Madrid-Seville line).

Electromechanical Equipment in High Speed Tunnels

Alstom has equipped the electromechanical and security installations in many tunnels on Spanish high-speed lines, including the Pajares tunnel and the Guadarrama tunel, Spain´s longest tunnel with a length of 28.8 km.
Panama metro

All 20 metros ordered for Panama Line 2 are being manufactured at Alstom's plant in Barcelona, where the metro trainsets for line 1 were produced as well. With 21-km length and 16 stations, the new line 2 of Panama metro is expected to enter in commercial operation in 2019.

Sydney latest generation TRAM

Alstom is manufacturing in Spain the 60 latest generation Citadis X05 Tram for Sidney. This is the first worldwide Citadis X05 project, showcasing Alstom sites in Spain state-of-the-art capabilities to implement innovative projects worldwide.

ERTMS technology in ADIF's laboratory trains

Alstom is installing the latest Atlas ERTMS/ETCS technology solution on the ADIF owned auscultation trains, which are in charge of both validating the new and on-going trackside ERTMS/ETCS projects and to make routine inspections along the entire Spanish ERTMS/ETCS equipped rail network. This update of the on-board systems on ADIF's "monitoring" trains will renovate an upgrade Adif's technological capacity, increasing its services portfolio and improving performance.

SRS – electric bus charging system

Alstom is developing in Málaga the first worldwide prototype of new Alstom's technology SRS, a breakthrough ground-based power charging system for buses. The project includes the adaptation of a 100% electric bus, the installation of sub-stations and charging systems at terminus, as well as the implementation of energy efficiency technologies. The prototype is expected to be working and operational in 2019.

Digital Mobility

Alstom Digital Mobility (ADM) and its Smart Mobility Lab in Spain are developing technologies to respond to both the requirements of passengers (sustainability, connectivity, fluidity and integration) and of operators (multi-modality, punctuality, availability and efficiency).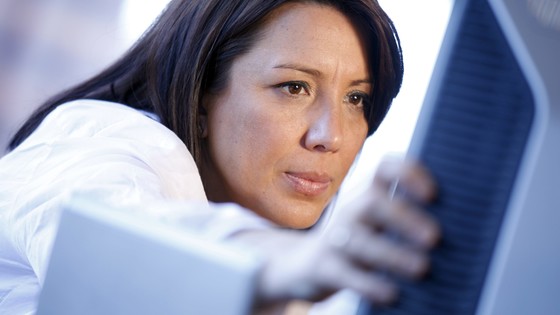 People, at the heart of our business
Development and career management of our people is key for the success and growth of Alstom. Setting trends in innovative and environmentally-friendly technologies, Alstom knows that employee empowerment is crucial to its success and continues to strengthen its culture by promoting diversity and entrepreneurial spirit with a fundamental commitment to integrity and high ethical business standards and practice.
For fourth consecutive year, Alstom has received the the Top Employers Spain 2019 certification, which confirms that it is one of the country's best companies to work for.