Alstom in the United States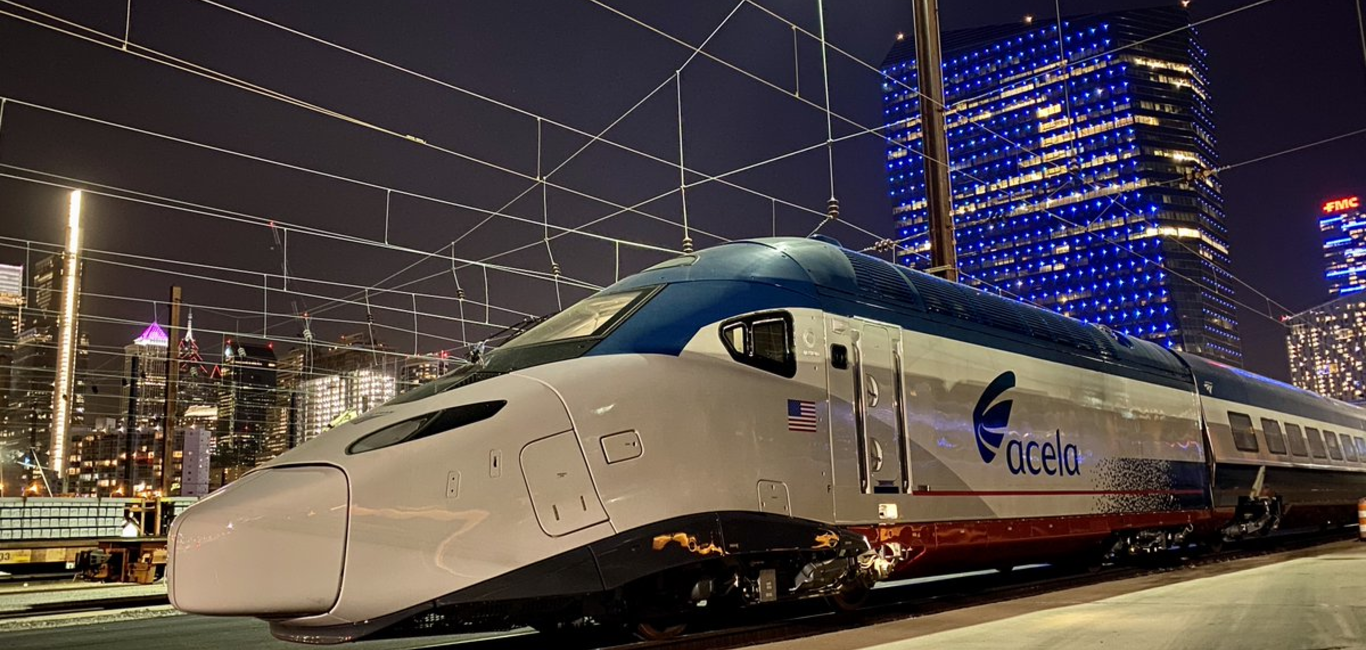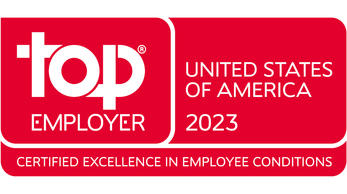 Contact Alstom in the United States
641 Lexington Avenue
28th Floor, New York
NY 10022
170+ years of innovation
Alstom is a mobility technology leader in the U.S., with a history dating back more than 170 years. Alstom transfers technology and localizes manufacturing to create new, sustainable, high-tech engineering and industrial jobs across the country to serve a growing list of customers that includes major American cities, transit agencies, railroads, and airport transit systems. Its history is steeped in its experience building and repairing rail cars and locomotives, supplying signaling solutions and turnkey transit systems, and providing a complete range of customized services.  To date, Alstom has delivered more than 12,000 new or renovated vehicles for U.S. customers and more than 50% of signaling for North America's railroads.
Alstom's extensive U.S. footprint includes production and services sites from coast to coast and continues to expand. Alstom manufactures a broad range of rolling stock and components at facilities in Hornell and Plattsburgh, NY, Pittsburgh and West Mifflin, PA, and Pittsburg, CA while sites in Kanona, NY, New Castle, DE, Naperville, IL, and Vallejo, CA are centers for refurbishment and modernization.  Alstom develops and produces signaling and infrastructure products and solutions for Class I railroads and transit agencies at locations in Rochester, NY, Pittsburgh, PA, Louisville, KY, Jacksonville and Melbourne, FL, and Grain Valley and Warrensburg, MO.  It also provides operations and maintenance services for transit authorities and airport transit systems across the country.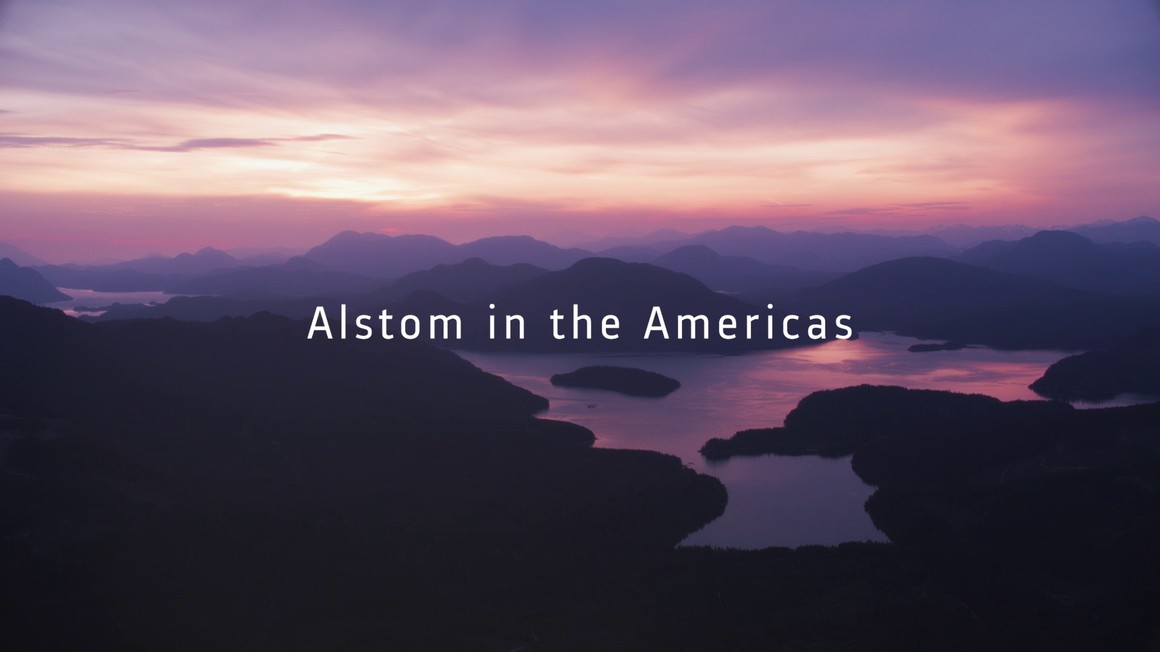 Alstom works with its network of suppliers across the U.S. to build modern passenger rail cars domestically and can achieve 95% domestic content or higher.  Alstom embraces local competences, skill sets and expertise to hire this generation and train future generations of engineers, mechanics, welders, logistics planners and an entire chain of workers ready to innovate and bring new technologies to America.
4,500
employees and contracted staff at 45 sites in 19 states
$450+
million in business for 1,900 U.S. suppliers
1st
high-speed trains built in the U.S. for the U.S.
16
U.S. airports with automated transit systems
New York City subway

Since 1982, Alstom has manufactured close to 4,200 subway cars (R2, R28, R29, R32, R36, R42, R44, and R46, R62A, R142, R160 and R179) for New York City Transit, the largest public transportation agency in North America and one of the largest in the world.

Boston - Green Line vehicle overhaul

Completed overhaul of 103 Green Line Type 7 light rail vehicles.

Avelia Liberty high-speed trains for Amtrak

Alstom is manufacturing 28 new, next-generation Avelia Liberty high-speed trainsets for Amtrak's Acela service between Boston, New York and Washington, D.C.

Innovia APM system at Hartsfield-Jackson Atlanta International Airport

The Alstom Innovia automated people mover system at Hartsfield-Jackson Atlanta International Airport is one of the busiest and most complex systems of its kind in the world. Opened in 1980, Alstom supplied the system and has provided operations and maintenance services for it since then.

Positive Train Control

Provided onboard and wayside Positive Train Control advanced safety technology for 10 transit agencies including Long Island Rail Road and Metro-North Railroad, two of the largest and most complex commuter railroads in the country.
Commuter rail cars for Chicago and Virginia

Alstom has received orders to build 200 multilevel commuter rail cars for Chicago's Metra and 21 for Virginia Railway Express. These new cars are designed to increase fleet reliability, enhance overall passenger experience, and ensure maximum accessibility for all passengers.

Commuter rail cars for New Jersey

Alstom has been awarded a contract to build 113 MultiLevel III commuter rail cars for NJ TRANSIT. The latest generation of these vehicles will feature new amenities to enhance the customer experience and power cars that can replace locomotives.

Innovia APM system at Los Angeles International Airport

Alstom and its consortium partners have been awarded a contract to design, build, finance, operate and maintain an automated people mover system at Los Angeles International Airport. The project represents the first APM system procured through a Public-Private Partnership in the U.S.

Innovia APM system at Phoenix Sky Harbor International Airport

The Turnkey APM system at Phoenix Sky Harbour International Airport opened in 2013 and Alstom has been providing operations and maintenance services since, as well as being awarded a contract for an extension.

"Fleet of the Future" for San Francisco's BART

Alstom is manufacturing 875 new rail cars for the San Francisco Bay Area Rapid Transit District's "Fleet of the Future". The cars incorporate state-of-the-art, environmentally friendly technologies, include input from riders, and are being assembled in the Bay Area.
Working at Alstom in the United States
Alstom is an equal opportunity employer, guided by our fundamental values – Agile, Inclusive, Responsible - and our Code of Ethics. We are an employer of choice, offering competitive and attractive job opportunities in a growing and dynamic market, as well as globally through international missions and projects, which foster cultural and professional exchanges and enrichment. Gender, nationality, and culture diversity make for a stronger workforce and company.
Alstom was certified a 2022 Top Employer in the United States by the Top Employers Institute. Achieving the Top Employer certification affirms the company's people-focused vision and strategy, as well as its commitment to career development, leadership, wellbeing, sustainability, and the values that make employees proud to work at Alstom. 
We have a wide range of career opportunities for military Veterans across the country. From maintenance technicians to engineers, project management to procurement, we have the right role for a mission-oriented individual. Watch the inspirational stories of how former servicemen and women build successful post-military careers in various ways with Alstom. Join #TeamAlstom and help us bring accessible and sustainable mobility solutions to our communities.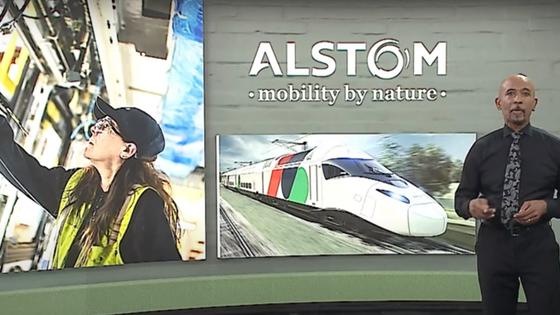 Supplier Diversity
As a mobility technology leader in the U.S., Alstom is committed to not only delivering safe and reliable mobility solutions but to also increase social equity and inclusion within the industry, and as such, works diligently with and develops local supply chains to develop regional economies.
Supplier diversity for Alstom means, in part, partnering with firms who are certified Small or Disadvantaged, Women or Minority Owned, or Service-Disabled Veteran Owned (SBE, DBE, MWBE, SDVOB) to ensure equal opportunity for all and opportunities for employment and growth.
Alstom actively looks to partner with potential suppliers who are SBE, DBE, MWBE, or SDVOB. Contact us today at procurement.dbealstomgroupcom@alstomgroup.com, if you are not already an Alstom supplier and your firm has one of those designations.

To access information related to Alstom Transportation Inc.'s Annual DBE Goal
The Transparency in Coverage Final Rules require certain group health plans to disclose on a public website information regarding in-network provider rates and historical out-of-network allowed amounts and billed charged for covered items and services in two separate machine-readable files (MRFs).

The MRFs for the benefit packages options under the Highmark and Carefirst plans are linked below.