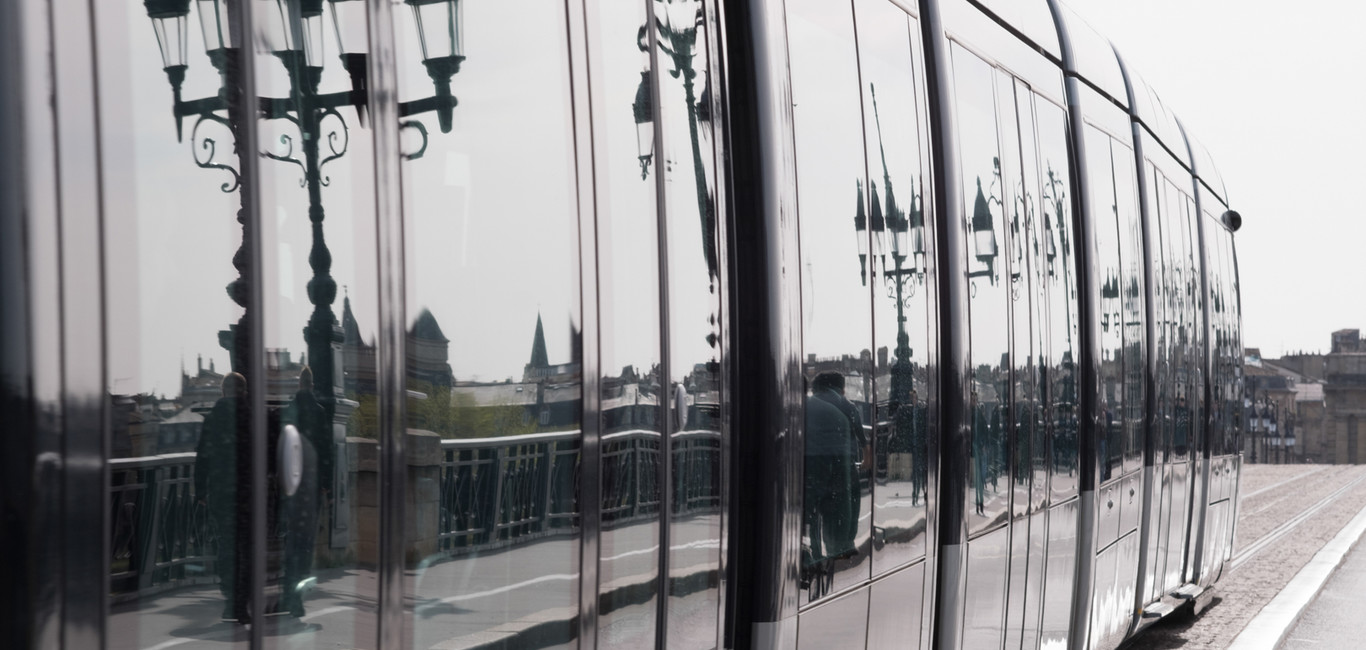 Contact Alstom in France
48, rue Albert Dhalenne
93400 Saint-Ouen, FRANCE
Phone: + 33 (0)1 57 06 90 00
A key player in French mobility
Alstom is a key player in mobility in France and a major partner of agglomerations, French regions and operators such as SNCF and RATP.
With 16 sites across France, Alstom contributes to the vibrancy of local economies. Its 12,000 employees provide a pool of expertise to serve French and international clients. More than 30,000 jobs are generated in France with its 4,500 partner suppliers.
Alstom's presence throughout the territory, via its sites, its achievements and its services, promotes proximity with its customers to provide them with long-term support in the exploitation of their material. Alstom develops and markets the most complete range of systems, equipment and services in each rail universe (urban and main line). Alstom's solutions include trains, signalling, services and infrastructure offered separately, bundled or fully integrated.
70% of Alstom's R&D investments are made in France. 
12,000
employees, including 4,500 engineers
Euroduplex (L'Océane)

On the new Océane lines, the very high speed Euroduplex trains offer a new experience in travel: new design, brightness, comfort and connectivity.

Citadis Dualis

The tram-train provides the link between the city centre and the suburbs by combining the advantages of the train with those of the tram. They are already in circulation in Canada and in three French regions: Auvergne-Rhône-Alpes, Île-de-France and Pays-de-la-Loire.

Citadis

In 2017, Alstom France delivered the first of the 60 XO5 trams destined for Sydney in Australia. Designed and assembled in La Rochelle (Nouvelle-Aquitaine), the Citadis XO5 represents the very latest development of the Citadis range of trams.

SRS (Tram for Nice)

Alstom France has successfully supplied its latest-generation Citadis tram together with the innovative ground-based static charging solution SRS to the city of Nice. As a result, the tramway lines 2 and 3 are perfectly integrated into the architecture of the city.

Infrastructure/Signalling (CNM)

Alstom France has designed, supplied and installed a turnkey main line signalling system for the Contournement Nîmes-Montpellier (CNM) bypass. Alstom will provide support for the signalling maintenance activities for a period of 21 years.

Locomotive maintenance

Three of Alstom's historical customers, Akiem, Europorte and Macquarie European Rail, recently renewed their confidence in the Services teams of the Belfort site by signing extensions to the operational maintenance contracts of their locomotive fleets.
Double-deck trains (RER NG)

The new-generation RER is part of the "transport revolution" initiated by Île-de-France. Designed for dense zones, it boasts a fully open design on 2 levels, with a focus on fluidity, comfort and safety.

Metro (MP14)

MP14 is the future metro of Île-de-France, intended to run on lines 4, 11 and 14. Representing the latest generation of automatic rubber-tyred metros, MP14 is designed to enhance passenger experience. It combines comfort and performance, energy efficiency and ease of maintenance.

Locomotives (Prima H4 SBB)

47 bi-mode locomotives are currently being manufactured at Belfort for SBB Infrastructure in Switzerland. These locomotives belong to Alstom's brand new Prima H4 bi-mode platform, conceived for shunting and track work.

Automatic train operation (OCTYS, line 6)

Alstom will provide its automatic train operation system I-CBTC to RATP for lines 6 and 11 of the Paris metro. This includes the on-board system, which carries out the automatic operation functions, and the radio system, which transmits data between the train and the ground.

Alstom Urbalis CBTC solutions

When growth in passenger demand threatens to saturate networks, transport authorities require innovative and high availability signalling solutions that enhance capacity. Suitable for all types of systems and using proven technology, Alstom's Urbalis solutions contribute to providing essential long-term visibility.
A responsible and committed player
Alstom is the first railway manufacturer in the world to obtain the Social Responsibility Label. This label evaluates the level of integration of ISO 26000 in strategy and management and qualifies the level of maturity of the organisation in social responsibility and sustainable development. The label concerns all of Alstom's activities in France: governance, commercial activities and industrial sites.
Diversity, health, employment, solidarity, environment... By supporting more than 800 associative partners throughout France, Alstom is strongly committed to sustainable development. This responsible approach is also integrated into everyday management and reflected in a responsible and sustainable purchasing policy and a solid ethical corporate culture certified ISO 37001.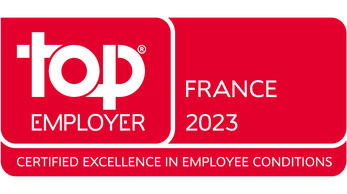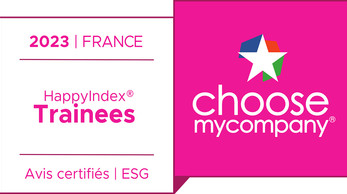 Work at Alstom in France
Joining Alstom will allow you to develop your career within a diverse and international working environment. You'll be contributing to the success of a crucial global player positioned at the forefront of innovation and sustainable transport modes for its customers and passengers. Our corporate culture is based on innovation, diversity, entrepreneurship, social responsibility and ethics. We share common values: team spirit, trust and a sense of action. The possibilities of development offered by Alstom, both in France and internationally, will give you the opportunity to take charge of your professional career and contribute directly to the development of sustainable mobility around the world.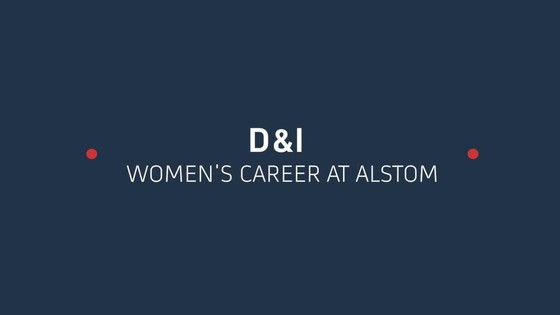 Discover some testimonials by four of our colleagues on career opportunities for women in technical, industrial and support functions
Gender Equality Index
Alstom France publishes the scores obtained for its three main legal entities in France for the year 2022. The results demonstrate Alstom's ongoing commitment to gender equality in the workplace.
P

ay gap: 39/40

Individual increase gap: 20/20

Promotion gap: 15/15

Percentage of employees receiving a raise after returning from maternity leave: 15/15

Indicator for the number of employees of the under-represented gender in the top 10: 5/10

Pay gap: i

ncalculable

Individual increase gap: i

ncalculable

Promotion gap: NA

Percentage of employees receiving a raise after returning from maternity leave: i

ncalculable

Indicator for the number of employees of the under-represented gender in the top 10: 10/10

Pay gap: 38/40

Individual increase gap: 20/20

Promotion gap: 15/15

Percentage of employees receiving a raise after returning from maternity leave: 15/15

Indicator for the number of employees of the under-represented gender in the top 10: 0/10
Indicators of gender representation among senior managers and management bodies for the year 2022
Alstom Transport SA:
Senior managers: 18% women, 82% men
Management bogies: 29% women, 71% men
Alstom Crespin SAS:
Senior managers: 15% women, 85% men
Management bogies: 31% women, 69% men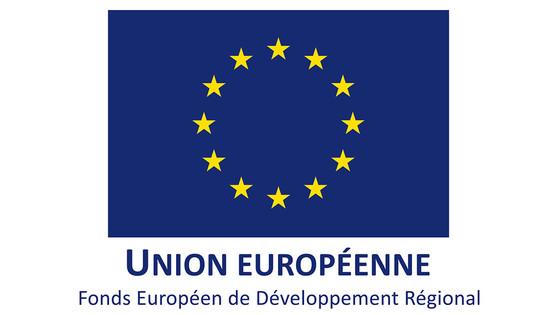 The TGV M (for "Modularity") is the 5th generation of high-speed trains manufactured by Alstom. The train is developed and assembled at the La Rochelle site. 
The development of the "graft" and its Lithium-Ion batteries has benefited from the European Union's European Regional Development Fund (FEDER) thanks to the collaboration of the Nouvelle Aquitaine Region.