Light rail vehicles at a glance
The broadest market coverage, worldwide
Setting the standard as market leader
In service in more than 100 cities around the world
Dedicated to all types of lines and tramway/light rail networks
Both standard and customised trams to reflect the city's unique identity
As a market leader in the light rail vehicle (LRV) segment, Alstom Citadis™ offers modern mobility solutions for the modern-day city. Our global leadership in the light rail sector is built on innovative technology that has been tried and tested in numerous applications, resulting in best-in-class reliability. We offer unique modular concepts, providing public transport authorities and operators with the opportunity to customise the tram to meet their specific requirements, from current infrastructure to rolling stock.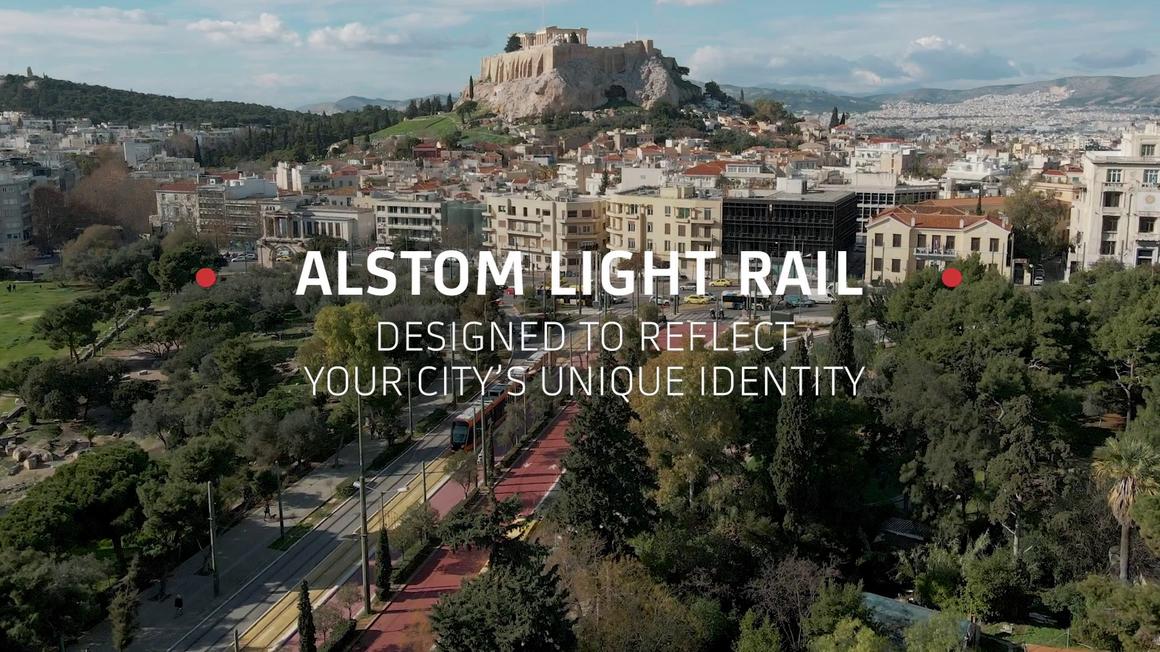 Alstom Light Rail - designed to reflect your city's unique identity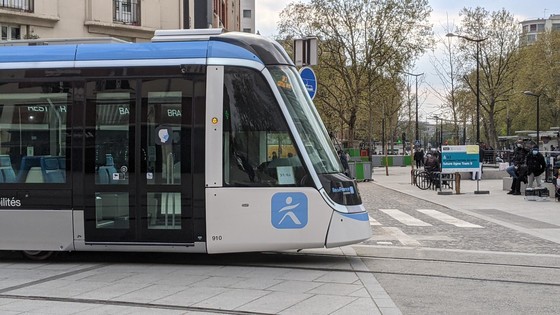 Unmatched capacity
Our light-rail solutions are highly flexible and can be configured to match changing passenger levels. Due to the vehicle modularity, it can fulfil the capacity needs of any urban environment by adding additional modules to the existing vehicles at a later point in time. The trams can also be coupled to form longer trainsets in multiple units, enabling an overall capacity of more than 20,000 passengers per hour, per direction.
A revelation for passengers
Alstom's light-rail solutions have been designed to delight the passenger. Tall windows offer a wide view of the city, while the ergonomic seats, pleasing materials, climate control and real-time passenger information displays ensure a comfortable and convenient ride. Wide doors allow smoother passenger exchange at each stop and therefore lower dwell time, and the low floor throughout the vehicle enables both accessibility and easy movement within the vehicle.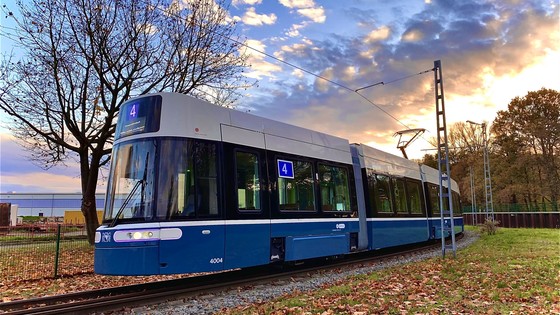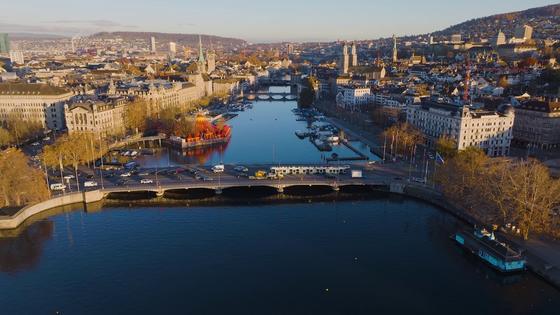 Making cities safer: collision prevention & driver assistance for light rail vehicles
Putting safety first
Extensive experience in active and passive safety technology is reflected in the tram design, which sets new standards in safety performance. ODAS, the world's first homologated obstacle detection assistance system, assists tramway drivers in critical situations by detecting obstacles and avoiding collisions. Developed to make urban transport even safer, it can be installed or retrofitted on Alstom and non-Alstom trams.
With Alstom's collision and overspeed monitoring and prevention system, COMPAS, trams operate at a safe speed and brake automatically, preventing collisions. This vision-based system provides greater safety for passengers, drivers and road users.
Battery-powered version for emissions-free transport
Alstom leads the industry in offering a complete range of catenary-free solutions proven, in commercial passenger service, to be reliable and giving optimised energy consumption. The Citadis Ecopack on-board solution gives fully autonomous operation between two stations (with quick charging at stations) and blends seamlessly into the urban environment.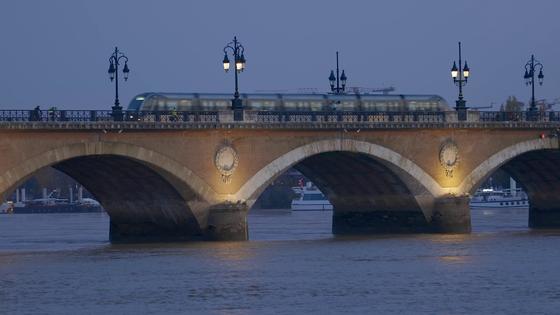 Making cities more beautiful: catenary-fee operation for light rail vehicles
100
In successful revenue service in more than 100 cities around the world
4
times less energy consumption than a bus, 10 times less than a car
Dubai Tramway (Dubai Roads and Transport Authority)

Dubai tram is the first turnkey tramway system in the Gulf. It is also the world's first 100% catenary-free tram line. The tramway offers state-of the-art technologies. It was specifically designed to meet the transport needs of the Dubai urban environment.

Rio de Janeiro Tramway, Rio Porto Maravilha – VLT Carioca

Alstom was awarded a contract by VLT Carioca to take part in the modernisation of Rio Porto Maravilha area with the supply of a full catenary-free integrated tramway system. This new network, totalling 28 km over three lines, entered into service for the 2016 Olympic Games.

Blackpool, UK - Flexity 2 tram

The City of Blackpool was the launch customer of the Flexity 2 tram. In delivering these 16 trams, Alstom contributed to the revitalisation of one of Britain's oldest tram systems, enhancing the city's attractiveness while reducing energy consumption.

Blackpool's Flexity 2 trams are 32.2m long and 2.65m wide, with five sections and three bogies. Each vehicle can carry about 74 seated passengers, with additional wheelchair and pushchair space, plus standing room.

Flexity trams for Vienna

Alstom is delivering 119 Flexity trams to replace the previous high-floor models in Vienna. All trams are scheduled to be in full operation by Wiener Linien by 2026.

34m long, the new trams offer a spacious interior, with room for 211 passengers. Multipurpose areas provide additional space for strollers and bicycles as well as wheelchair space for passengers with reduced mobility. Vienna's new trams are environmentally friendly, with low energy consumption and LED lighting.
Trams for Angers - Citadis X05

The Angers Loire Metropole conglomeration is expanding its three-line tramway network to meet the growing mobility needs of its inhabitants. Alstom is supplying 20 additional Citadis trams to complement the previous 17 Citadis tram fleet, which entered commercial service in June 2011 online A. The new trams will mainly run-on lines B & C from 2023 onwards and ensure the reliability, availability and maintainability operation requirements.

Citadis trams for Frankfurt

Stadtwerke Verkehrsgesellschaft Frankfurt am Main (VGF), the city transport operator in Frankfurt am Main, Germany, has chosen Alstom to supply 45 Citadis trams specially adapted for the German market. The trams will run on Frankfurt's existing lines, supporting urban mobility in a city undergoing rapid growth. The first two vehicles will be delivered in 2022. From 2023, Alstom will deliver 20 vehicles per year. The Citadis tram for Frankfurt is 31.5m long, 2.40m wide, with 3 modules made of welded steel and 4 pivoting bogies. It can carry up to 191 passengers. A 4-module tram configuration was also selected as an option.

Qatar Railways Company Integrated Tramway System

Alstom, as part of a consortium, has a contract with Qatar Railways Company to supply an integrated tramway system to the new 'smart city' of Lusail. Alstom was chosen for its high system integration capabilities and its proven catenary-free expertise. This Citadis tramway system will be built at the same time as the new city, located north of Doha.

The 4-line network will cross the city, in a combination of at-grade, tunnel and elevated portions targeted for the 2022FIFA World Cup.

Flexity trams for Gothenburg

Gothenburg transit authority, Göteborgs Spårvägar, purchased 40 Flexity trams to further develop the city's 160-kilometre light rail transit system, which is the largest in Sweden. The new Alstom vehicles, built with consortium partner Kiepe Electric, replace a part of the current fleet and provide environmentally friendly, high-capacity transport for the rapidly growing population in Gothenburg and the surrounding region.

Flexity trams for Essen

Ruhrbahn GmbH has ordered 26 Flexity trams, based on the reliable fleet of 42 Flexity trams that Bombardier previously delivered to VIA Essen. The three-module, bi-directional vehicles are 30m long and 2.3m wide and are equipped with the world's first homologated obstacle detection assistance system (ODAS) for trams. ODAS detects and tracks even non-metallic obstacles and warns the driver of potential risks, increasing the safety of passengers and all traffic participants. The tram accommodates at least 170 passengers.

Attiko metro Athens, Greece Citadis X05

Attiko Metro, the urban Transport Public Company of Athens, Greece, will have a new fleet of 25 state-of-the art Citadis X05 trams. The fleet entered commercial service in November 2021 and runs on the existing Athens and Piraeus tramway network. The Citadis trams for Attiko Metro are 33m long, made of 5 modules with 3 bogies and can carry up to 294 passengers (in AW3).