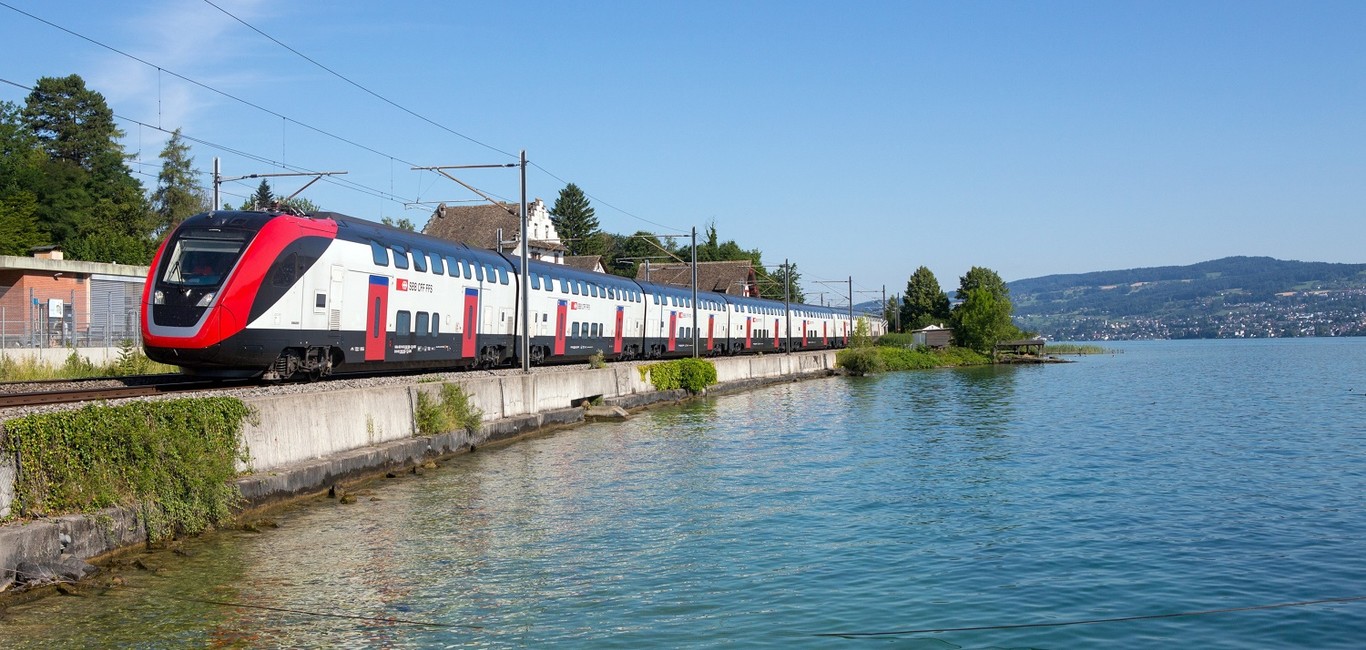 Contact Alstom in Switzerland
Brown Boveri-Strasse 5
8050 Zurich
Switzerland

+41 44 318 33 33
Alstom in Switzerland
Alstom's presence in Switzerland covers a wide range of the value chain – from engineering to manufacturing, from testing to service activities. As an industrial partner of public transport, we are close to our customers and offer them state-of-the-art, safe and energy-efficient transport solutions.
We benefit from an excellent transport infrastructure within Switzerland and abroad, in addition to the proximity to excellent universities and educational institutions and positive economic conditions for national and international business. These make Alstom an attractive employer and a reliable partner for customers in Switzerland and beyond.
Projects in Switzerland
We are proud that we operate in an important reference market for Alstom in Switzerland and provide advanced products, comprehensive services and sustainable mobility solutions. As a Swiss company with over 140 years of experience and expertise in rail transport technology, we have formed strong roots in many local regions and know the cultural diversity and individual needs of our customers.
Twindexx Express

The Twindexx Express double-deck intercity train ramps up capacity and speed while providing greater operational efficiency and exceptional passenger comfort. It delivers excellent performance on curved tracks thanks to a new type of roll compensation technology (WAKO).

Avelia Pendolino

Connecting Germany, Italy and Switzerland, the Avelia Pendolino is known for its striking design and its high level of passenger comfort. Our tilting technology allows the high-speed trains to run 35% faster and more safely through curves on conventional lines.

ICN

The ICN ("Intercity-Neigezug", German for Intercity Tilting Train) is a high-speed train that has been part of the Swiss transportation landscape for more than 20 years. Its tilting technology contributes to optimising travel times while also providing great passenger comfort.
Twindexx Swiss Express

SBB has ordered a fleet of 62 Twindexx Express trains, known locally as the FV-Dosto. The trains provide generous seating in all classes, as well as family areas, an on-board restaurant, large luggage spaces, plus bike and ski racks.

Flexity Zurich

The Flexity Zurich for our customer VBZ is a low-floor tram which meets the highest standards in terms of safety, energy consumption, accessibility and noise emissions. Its state-of-the-art technical equipment features regenerative brakes and the Obstacle Detection Assistance System (ODAS).

Prima H4

Our customer Sersa Group ordered five of these locomotives, which are designed for heavy shunting and mainline operation. Bimodal operation enables up to 50% diesel fuel savings – meaning 50% less polluting emissions - and up to 15% lower maintenance costs.
Working at Alstom in Switzerland
Alstom is committed to creating a diverse and international working environment that reflects the future of our industry, our clients, and end-users. As an employee, you will have a unique opportunity to continue to build your career and directly contribute to the expanding growth of the global transport industry.