Adessia commuter trains at a glance
Flexible train configurations with service proven components
Sustainable and cost-effective design
Highest standards in safety and passenger comfort
Zero direct carbon emission solutions for non-electrified networks
Alstom's Adessia™ commuter transport solutions support urban ecosystems all over the world to grow sustainably, accommodate increasing numbers of commuters and alleviate traffic congestion.

Building on its wealth of experience in delivering commuter train solutions, Alstom offers state-of-the-art high-floor multiple units and coaches for applications between 120 and 200 km/h. The diverse range allows for single-deck and double-deck configurations on electrified and non-electrified networks worldwide. Zero direct carbon emission solutions with hydrogen and battery technologies have also been developed to extend commuter operation beyond the electrified networks improving social and economic inclusion. 
Adessia™ commuter train
key figures
>31k
commuter rail cars worldwide
>40
years of experience in designing, manufacturing and maintaining commuter trains worldwide
>20
million passengers travel on Alstom Adessia commuter trains worldwide
Adessia Stream™

solution

Flexible and modular single-deck high floor trains for commuter service from 120 to 200 km/h, worldwide.

Adessia Max™

solution

High-capacity commuter train solutions with easier accessibility, combining single-deck and double-deck high floor configurations for commuter service from 120 to 200 km/h.

Adessia coach

solution

Reliable commuter cars for flexible operation in North America, available as single-deck or double-deck cars for commuter or intercity services up to 200 km/h.

Adessia Stream B™ and Adessia Stream H™

solutions

Green solution for non-electrified commuter networks, offering single-deck battery or hydrogen-powered high floor multiple units for commuter service from 120 to 160 km/h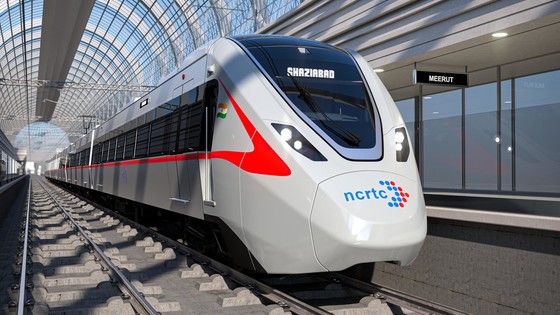 Flexible train customisation with service-proven components
Alstom's commuter trains are cutting-edge mobility solutions that offer customers a wide range of options for customisation and configuration. From external design and dimensions to interior layouts, seating arrangements and lighting, our trains can fulfil the requirements of every city while perfectly emphasising their identity.
Sustainable and cost-effective design
Alstom innovates constantly to provide cleaner mobility solutions to its customers. Alstom's eco-design priorities focus on energy efficiency, recyclability, noise reduction, CO2 emissions reduction and end-of-life management. While improving environmental performance, the company's solutions give high-quality operating performance and low maintenance costs.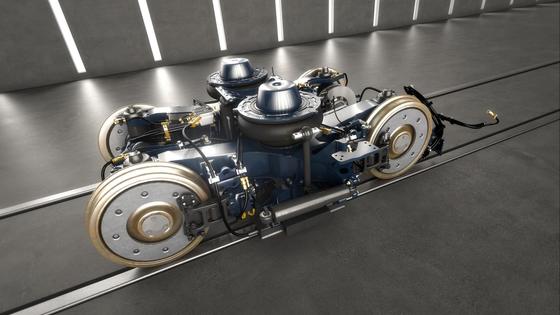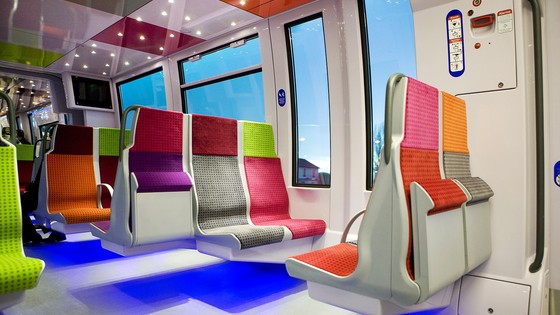 Highest standards in safety and passenger comfort
Alstom is putting the passenger at the heart of design and development. The company's extensive catalogue of different features enables a safer, healthier, more comfortable, more efficient and more connected travel experience, tailored to operators' and passengers' expectations.
Zero direct carbon emission autonomy solutions for non-electrified networks
Capitalising on Alstom's successful initiatives to develop the first hydrogen and battery trains for regional lines, commuter networks can now also benefit from the latest innovations. With a range of up to 1,000 km without charging, zero-emission technology is mature enough to replace diesel for greener mobility.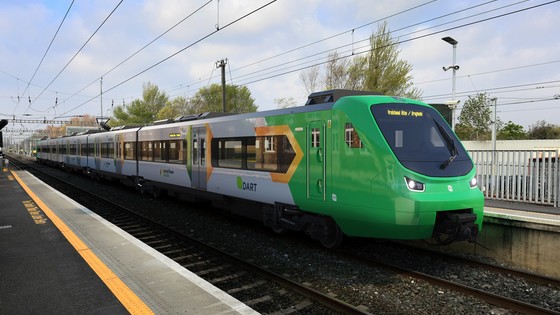 >60
turnkey commuter train systems in 15 countries worldwide
-20%
energy consumption of Alstom's electric commuter trains since 2014
95%
recyclability achieved on new product generation
Fully customisable design
with various configurations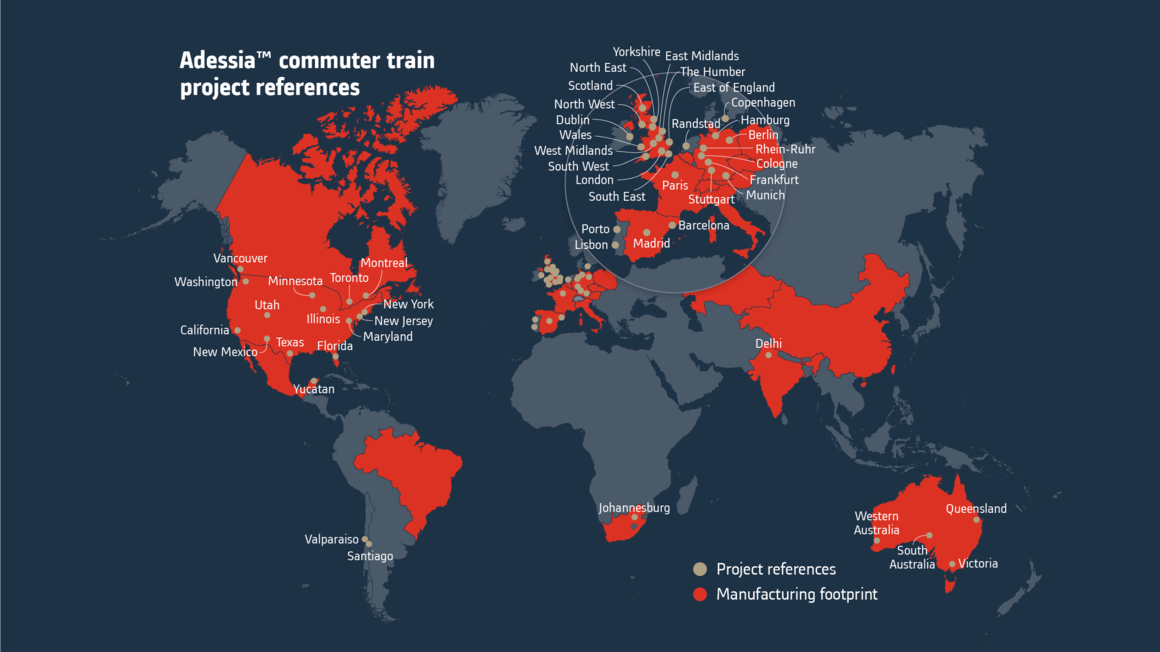 X'trapolis Mega for PRASA, South Africa

One of the biggest commuter rail projects for Alstom: The contract was awarded by Passenger Rail Agency of South Africa (PRASA) to the Alstom-led joint-venture Gibela to supply 600 X'trapolis Mega passenger trains (3,600 cars) over 10 years. It also includes the construction of a local manufacturing facility, technical support and spares supply over an 18-year period.

S-Bahn Hamburg ET 490, Germany

Since 2013, S-Bahn Hamburg has ordered 146 new commuter trains. The electric single and dual voltage commuter trains for Hamburg feature innovative technology and were designed for energy efficiency as well as low maintenance costs for the operator. The single-voltage trains are in service on the core S-Bahn network, while the dual-voltage vehicles are used on the German national network to extend the S-Bahn service to further suburban regions.

Appealing Spacium trains for SNCF, France

The Spacium train, for Ile-de-France Mobilités the Francilien, is a state-of-the-art suburban train in service since December 2009. With its spacious and colourful design, this 21st century vehicle for large numbers of passengers defines a new standard of capacity, comfort for commuter services and unparalleled passenger experience. Spacium is optimised to the available infrastructure and therefore offers great capacity and a spacious feeling with its curved carbody. With extra-wide doors, the train perfectly suits the busy Paris environment and offers fast boarding capabilities.

Aventra commuter trains for Transport for London, UK

Alstom delivered 222 Aventra commuter trains to Transport for London (TfL) for operation on the West Anglia and London Overground routes. The 20m long cars feature walk-through carriages, air-conditioning and improved accessibility. Optimised performance, including reduced weight, energy consumption, maintenance costs and high reliability, result in substantial benefits for both TfL and its passengers. In addition, Alstom is providing 35 years of maintenance services for the Aventra vehicles.

Popular BiLevel cars for Go Transit, Canada

First introduced in 1978, the aluminium BiLevel coaches are the most popular double-deck commuter rail cars in North America. Today, more than 1,500 BiLevel cars have been ordered in 14 cities across Canada and the United States. One of the keys to the success of the BiLevel car has been its ability to adapt to changing needs and requirements. The latest steps in that evolution include BiLevel cars equipped with a Crash Energy Management system, full width cab, upgrades to door and air conditioning systems, increase in energy efficiency and enhancements to passenger amenities.

New Jersey Transit MultiLevel coaches and EMU, USA

The MultiLevel stainless steel coach features upper and lower seating levels as well as a spacious intermediate level at each end of the car; making the coach truly "multi-level". Developed with extensive input from NJ TRANSIT stakeholders and employees, the state-of-the-art MultiLevel coach offers new levels of capacity, comfort, and convenience. Each MultiLevel coach has 15-30% more seating capacity than a typical single-level car while meeting the infrastructure constraints of certain rail networks.

X'trapolis hybrid commuter trains for Irish Rail, Ireland

Alstom has signed a ten-year framework agreement with Iarnród Éireann / Irish Rail (IE) for up to 750 new X'trapolis commuter rail cars for Ireland's DART (Dublin Area Rapid Transit) network, including a 15 year support services contract. This project will see the replacement and expansion of the DART fleet as part of the DART+ Programme funded by the National Transport Authority under the National Development Plan 2021 2030. The framework agreement includes electric and battery-electric multiple units.

X'trapolis trains for Melbourne, Australia

Alstom has signed a contract with Victoria's Department of Transport in September 2021 to provide smarter and more efficient X'trapolis trains for Melbourne's commuter rail network. Under this contract, Alstom is responsible for the design, supply, manufacturing, testing and commissioning of 25 x 6 car X'trapolis trains, which includes at least 60% local content and the modernisation of the Craigieburn Train Maintenance Facility.

X'trapolis trains for Tren Maya, Mexico

Mexico's Tren Maya is a comprehensive 1,525-km mobility project that aims to develop and connect the southeast of the country with the Yucatán Peninsula. It will be a great boost to mobility and economic growth in this region. Overall, the project will generate 4,500 direct and 7,500 indirect jobs, which will generate significant economic development for the community. Alstom will manufacture the 42 trains at its Ciudad Sahagún Hidalgo plant, in Mexico. Tren Maya is one of the first projects benefiting from both Alstom and ex-Bombardier Transportation technology by combining Alstom's X'trapolis architecture with ex-Bombardier Transportation's Flexx Eco bogie.

Transperth C-series for Western Australia

The Public Transport Authority of Western Australia (PTA) contracted Alstom to manufacture and maintain the next generation of Transperth C-series trains for Perth's growing rail network. The contract consists of 41 6-car EMU trains and two 3-car DMU trains, which includes 50% local content, 20 years' maintenance of the EMU trains and maintenance support services for the DMU trains.

First RRTS in India

India's first Regional Rapid Transit System (RRTS) for the National Capital Region Transport Corporation will operate one of the fastest trains in India, with a design speed of 180 km per hour, reducing travel time between Meerut and Delhi to under 60 minutes. The sleek, modern train design is inspired by Delhi's iconic monument, The Lotus Temple.

RER NG for SNCF, France

Ordered by SNCF Mobilités for Ile-de-France Mobilités, the RER New Generation is specially designed for the Paris region D-line and E-line to improve the comfort and regularity of the lines. Combination of single-deck and double-deck cars will support the accessibility of wider groups of passengers. The entire fleet of 255 trains will provide commuting service to 1.23 million passengers daily.

Stainless steel Bilevel cars for Chicago, USA

Metra, the commuter rail system in the Chicago metropolitan area serving the city of Chicago and surrounding suburbs, contracted Alstom to supply over 200 push-pull commuter rail cars. The bilevel cars incorporate new design features to improve passenger experience, including: a streamlined, modern and welcoming interior, equipped with USB plugs and boasting large windows, a layout supporting seamless passenger flow, higher capacity and passenger comfort, touchless doors; new bogie design for excellent travel quality; and two wide doors on each side of the cars to reduce passenger boarding times and improve access to passenger areas.