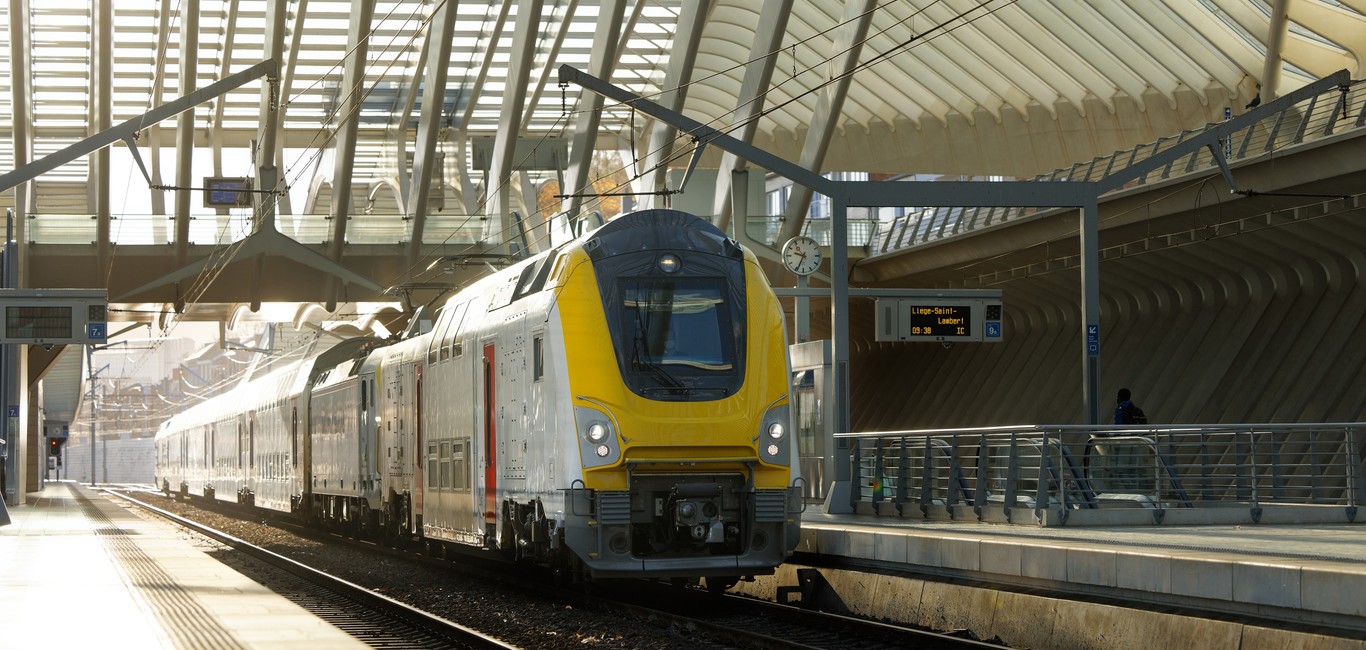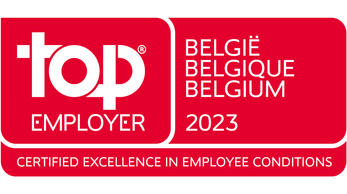 Contact Alstom in Belgium
Brussels
8 Place Marcel Broodthaers
B-1060 Brussels
+32 71 445608
In Belgium, Alstom is the leading supplier of trains, signalling and train services, supported by 2 centres of excellence in Charleroi and a major manufacturing site in Bruges. The two global centers of excellence - one for electrical energy conversion and storage (traction and energy efficiency) - and the second to signalling for mainlines develop and industrialize new-generation systems to meet the current and future needs of operators and passengers.
The signalling solutions unit is excelling with the deployment of the European standard ERTMS (European Railway Traffic Management System) both for equipment on the tracks and onboard trains. These systems manage train safety and increase train frequency. R&D programs of the 2nd centre of excellence are dedicated to new generation traction systems and to systems that reduce the energy consumption of Alstom solutions.
The site in Bruges is an important assembly and testing site of trains as the M7 regional trains for SNCB. Several maintenance contracts (tramways, locomotives, signalling equipments) are executed on the Charleroi and Bruges sites and in the depot for renovation activities in Fleurus with a panel of services as parts and repairs, modernization, development engineering, technical support, tools and test benches.
In 2020, 2021 and 2022, Alstom was awarded a Top Employer Certificate, thereby proving its best HR practices in compliance with the international standards of Top Employers.
4
locations across Belgium
#1
in Belgian rolling stock and signalling onboard equpiment
Modernisation of the signalling of the Belgian railway network

This modernisation is part of Infrabel's concentration plan, which aimed to refocus 368 electromechanical control centres into 31 digital cabins for greater efficiency and safety in traffic efficiency and safety of traffic management. Alstom has delivered 1,500 signal cabins integrating the electronic interlocking system and placed along the tracks of the entire network.

ERTMS Level 3 - A world first

Alstom succeed the commissioning of the European signalling standard ERTMS Level 3 on the suspended metro in Wuppertal (Germany) with an information transmission between train and track via satellite.


R&D - Energy efficiency solutions

A pioneering solution towards a greener mobility, HESOP™ recovers 99% of braking energy and reinjects it into the network for greater energy efficiency. In operation in the metros in the metros of Milan, Milan, Dubaï, Panama, Sydney.

R&D - Unrivalled traction performance

Interlocking solutions in the metros of Brussels and Charleroi in Belgium, Beijing and London
R&D - Automatic train operation

Alstom is at the forefront of the development of autonomous transport systems (ATO), that maximise network capacity, energy savings and punctuality. Grade of autonomy 4 are currently tested in the Netherlands with shunting locomotives and the grade of automation 2 in Germany on passengers' trains.

A fleet of 650 double deck M7 trains for SNCB

Part of a framework contract signed in 2015 for the supply of 1,362 M7 train cars to face increasing number of passengers, today over 100 M7 cars are already in commercial operation on the Belgian network. The M7 train car that can operate at 200 km/h is based on the same concept as double-deck M6 train car, which are popular and known for their high level of reliability. The new interior arrangement and enhanced passenger information systems optimise passenger comfort. The steering cars boast a storage area for bicycles.


Alstom is delivering 175 new generation tramways to the Brussels operator STIB. More capacity, more comfort to answer the needs of a increasing number of passengers

Alstom is delivering 175 new generation tramways to the Brussels operator STIB. More capacity, more comfort to answer the needs of a increasing number of passengers.


Charleroi tramways fleet renovation

Alstom has undertaken a deep renovation and modernization of 45 tramways for the city of Charleroi. The external & internal design are modified and the tramway are equipped of the modern access and information tools.

Over 60 signalling projects over the world

Development and deployment of ETCS solutions for the fleets of national operators in Denmark, Norway, Sweden, Poland, India, South Africa, Spain, Germany …. And for tracks in Australia, United Kingdom and Manilla. Several deploymnents in Europe have been completed with maintenance contracts : upgrade and repair of the signalling equipments

Meet Team Alstom
Meet Carole, Vincent and Julien and discover their jobs at Alstom Belgium in these short interviews!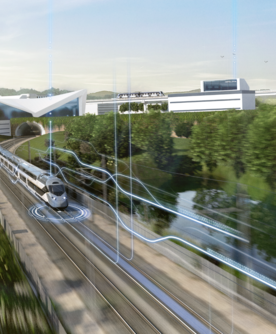 Alstom Belgium Jobinar
Is your dream to contribute to the mobility of the future? Are you passionate about innovation? Do you want to join a large group that offers you career opportunities in Belgium or abroad? Watch the replay of our Jobinar held on 17 March 2022 to learn more about our open positions at Alstom!
Read more