Avelia High-speed trains at a glance
Scalable and adaptable
Proven technology
Reduced operating costs (energy and maintenance)
Improved passenger experience
Certified in 25 countries, crossing 19 borders
Widest portfolio on the market
Alstom's Avelia™ high-speed train range covers maximum operating speeds between 200 km/h and 350 km/h. Models can be either single-deck or double deck, and with or without tilting technology. With a complete portfolio, Avelia solutions are the largest offering on the market for high-speed solutions.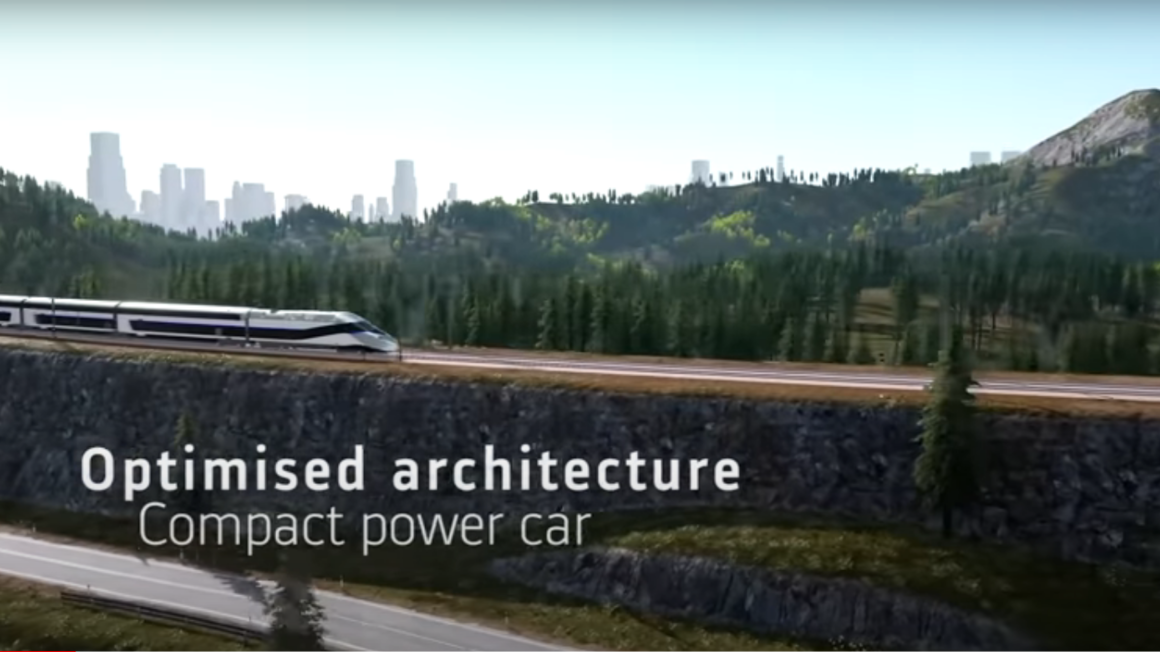 Alstom Avelia high-speed trains offer a variety of flexible solutions in different architectures and configurations.
Tailored

to needs

With the Avelia range, operators and passengers have the train that precisely matches their requirements, all supported by long-standing experience and proven technology. Avelia high-speed trains can be adapted to different track gauges, power supplies, car body widths and passenger capacities, with a full choice of interiors, seat pitches and ambiances.

Avelia trains are, of course, compliant with local and international regulations (TSI). When running in Europe, trains have embedded ERTMS signalling technology and can work on four different traction power voltages.

Comfort for all

passengers

The Avelia range of high-speed solutions offers all categories of passengers the perfect journey. Interiors can be adapted to standard, first-class and business-class versions, with options for children's areas, shops, restaurant cars or kitchens. Climate control is efficient in even the most challenging winter environments. Passengers can also enjoy services such as on-board Wi-Fi, electric sockets and reclining seats with individual reading lights, or flexible luggage racks for skis, bicycles and large luggage.

The benefits

of Tiltronix™

One of Avelia Stream and Avelia Liberty's most characteristic features, Tiltronix (as an option), which allows trains to tilt into a bend up to 8 degrees. Tilting technology enables 30% higher speeds round bends, resulting in shorter journey times on existing conventional networks, with a minimum of new investment in the infrastructure. Tilting technology also reduces energy losses, as less braking is required before bends.
Lower cost per passenger
With the articulated architecture requiring fewer bogies, the train is lighter. Energy consumption per train is thus lower, reducing operating costs. When provided with an articulated architecture, fewer bogies are required thus making the train lighter. 
With a keen eye on the longer term, Alstom's engineers designed Avelia trains to be cheaper to own throughout their life cycle. Maintenance factors are incorporated at the design phase of the trains to ensure future reliability and ease of maintenance. For example, maintenance costs of our new generation high-speed trains are reduced by 30%, thanks to tele-diagnostic and predictive maintenance.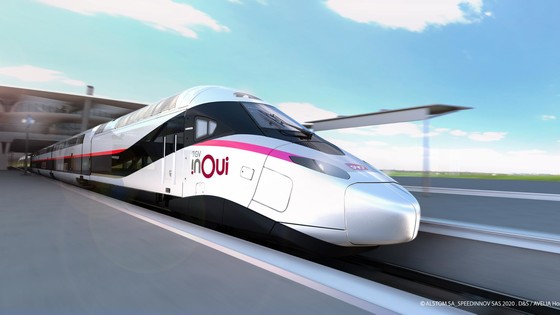 Avelia™ high-speed train
key figures
40+
years of high-speed train experience
>2900
More than 2,900 high-speed trains with Avelia technology sold in 25 countries
19
Operating across 19 borders
Avelia Pendolino for NTV (Italy)

26 high-speed trains ordered by NTV in 2015, 2016, 2017, 2018 and 2019

Zefiro Express for Västtrafik (Sweden)

45 high-speed trains with high level of winterization ordered by Västtrafik (Sweden) in 2018

Avelia Horizon for SNCF (France)

100 very-high-speed trains ordered by SNCF in 2018 – optimizing TCO / seat. In August 2022, Alstom received an additional order for 15 new-generation Avelia Horizon high-speed trains.

New generation of Avelia Euroduplex for SNCF

From 2013 to 2019, SNCF ordered 67 Avelia Euroduplex trains from Alstom in a 3UFC configuration. These trains incorporate a number of innovations in interior design and equipment to provide passengers with an unprecedented travel experience.

Avelia Euroduplex for Tangier-Casablanca high speed line

Alstom supplied ONCF with 12 Avelia Euroduplex for the Tangier-Casablanca railway section (ordered in 2010). The trains will run at 320 km/h between Tangier and Kenitra, the first 180-km long section of the network. Avelia Euroduplex trainsets for Morocco are articulated double-deck trains adapted to specific climate and environment conditions.

Avelia Pendolino for PKP

In 2011, PKP Intercity, in charge of long-distance passenger transport, awarded Alstom a contract to supply 20 Avelia Pendolinos, with full maintenance up to 17 years and the construction of a new maintenance depot. PKP Avelia Pendolinos are configured to run in Poland, the Czech Republic, Germany and Austria.