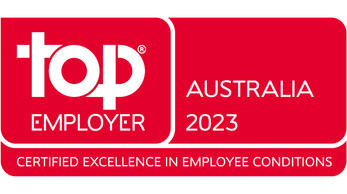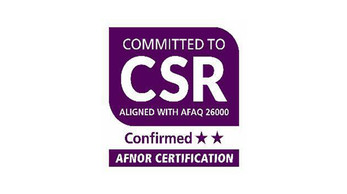 Contact Alstom in Australia
Level 4, 16 Giffnock Avenue
North Ryde
NSW 2113
Sydney
+61 2 8870 6000
Your sustainable infrastructure solutions provider
Alstom has been providing sustainable infrastructure solutions in Australia for more than 100 years and currently employs approximately 1,600 people across more than 25 sites that includes Engineering centers, manufacturing facilities, project delivery offices and maintenance depots & workshops.​
Alstom is committed to supporting the Australian & New Zealand railway markets through the application of the latest innovative and proven technologies that are designed to provide an optimal whole of life cost for our customers while delivering a seamless and superior passenger experience.​
In the more recent years, Alstom continues to support the national Transport Sector. Our X'Trapolis trains dominate the Melbourne suburban network alongside our Citadis Trams that also operate in both Melbourne and Adelaide. In Sydney, we are supplying our latest Metropolis rolling stock and CBTC signalling system for the new Sydney Metro Northwest, including the maintenance for 15 years. The latest evolution of our Citadis tram, the X05, will bring a new dimension Sydney's public transport network as part of the Sydney Light Rail project.
2,100
rail cars​ being serviced
2,300+
rail cars operating Australia wide​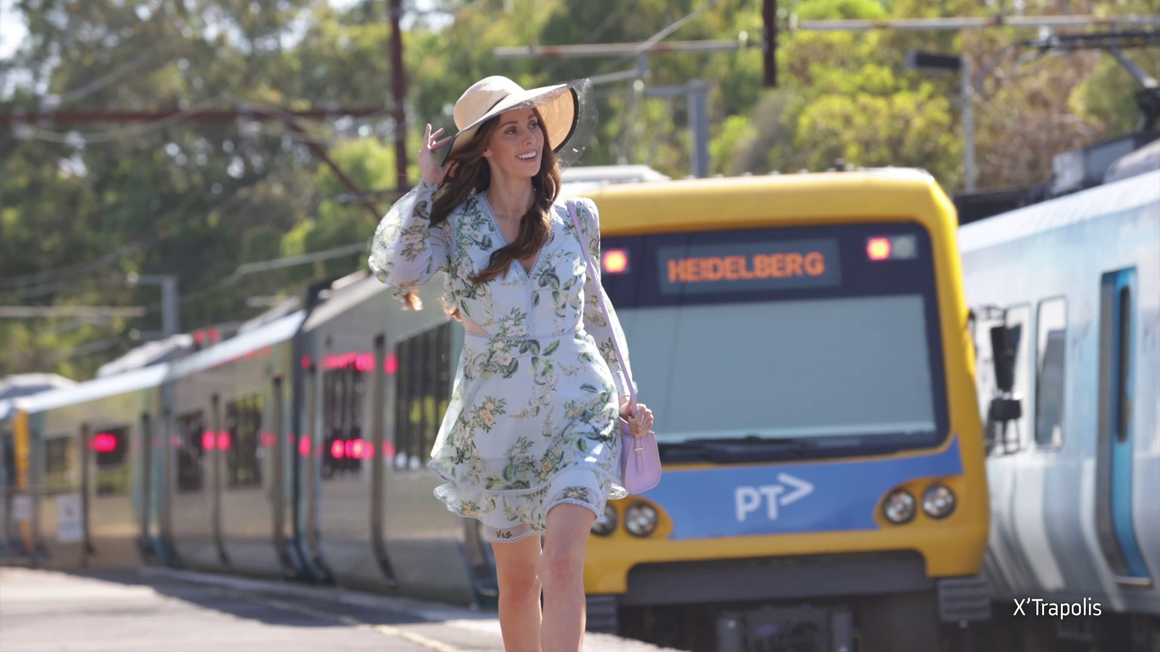 Trams in Melbourne and Adelaide

Alstom has supplied 47 low floor Citadis trams that operate in Melbourne (the world's largest Tramway network) and Adelaide. Alstom has most recently supplied 60 Citadis X05 trams for the Sydney Light Rail project in Sydney.

Alstom is also building 100 E-Class Light Rail Vehicles (LRVs) for the world's largest tram network in Melbourne, Australia. These LRVs are built at Alstom's Dandenong manufacturing HQ using 55 per cent local content. Alstom's LRV manufacturing facility at Dandenong has built more than 600 trams during its life and includes a dedicated test track where we run the vehicles through their paces prior to delivery to our customer.

Metro Rolling Stock in Sydney

Alstom supplied the first driverless Metro rolling stock for the Sydney Metro Northwest project. 22 x 6 car Metropolis trains were supplied for the project and a further 23 trainset will be supplied by Alstom for the Sydney Metro City & Southwest project set to be operational in 2024.

Signalling

Alstom continues to strengthen its operations in signalling. Notably for TfNSW trains in Sydney and Queensland Rail in Brisbane. Our systems will increase the frequency of trains as well as the safety of the network and positions Alstom well for future signalling opportunities across Australia.

Maintenance

Alstom maintains fleets of trains and trams in every mainland state of Australia with long-term contracts with our customers. Alstom has the servicing of more than 2,000 rail cars under our management including overhauls and light and heavy maintenance.

As part of the Sydney Light Rail project, Alstom is responsible for the maintenance of the rolling stock and infrastructure of the network. Alstom will maintain the existing fleet of CAF trams and the new fleet of Citadis X05 trams for 19 years from July 2015. Alstom will be responsible for Alstom's Metropolis trains for 15 years that were delivered for the Sydney Metro Northwest Rail Link project. Alstom will also be responsible for the maintenance of PTA's Metronet C-Series X'Trapolis trains for 20 years with options for 2 x 5-year extensions.

Queensland New Generation Rolling Stock

Alstom has supplied 75 New Generation Rolling Stock (NGR) Electric Multiple Units (EMU) for southeast Queensland, maintaining the fleet from our dedicated facility at Wulkuraka near Ipswich. The NGR fleet has also been upgraded by Alstom to the latest disability standards through our sub-contractors in Maryborough, Queensland.
Sydney light rail system

Alstom as part of the ALTRAC consortium is responsible for the integrated light rail system for Sydney which includes the design, delivery and commissioning of 60 Citadis X05 trams, power supply equipment including APS (ground power supply), signalling systems, the energy recovery system HESOP, depot equipment and 19 years maintenance.

Sydney's first fully automated metro trains

Alstom is building 22 x 6 car Metropolis trains and CBTC signalling for the Sydney Metro - North West. This project consists of the construction of a new 23km line in the North West of Sydney, as well as the construction of 9 new railway stations. With success revenue service of Australia's first fully automated rail line in May 2019, Alstom will be maintaining the rolling stock and signallying system for 15 years. Alstom in future will also be supplying 23 x 6 car Metropolis and CBTC signalling system as part of the Sydney Metro & City & Southwest Extension.

Signalling solutions

Alstom's extensive range of signalling solutions from interlockings to ETCS L1/L2 and CBTC are currently being rolled out throughout the country, including Roma St, North Coast Line in Queensland, Sydney Trains network and Melbourne suburban network.

Perth Metronet

Alstom as part of PTA's Metronet project, will be responsible for the design, supply, manufacturing, testing and commissioning of 41 x 6-car electric (EMU) and 2 x 3-car diesel (DMU) trains, which includes 50% local content, 20 years maintenance of the EMU trains and maintenance support services for the DMU trains. The trains will be manufactured in PTA's Bellevue assembly facility and delivered over a 7-year period commencing in 2022. The contract includes options for an additional 30 EMU trains and a further two options of 5 + 5 years of maintenance.


Vlocity Diesel Multiple Units

Alstom is building 18 X 3 (54 rail cars) Vlocity Diesel Multiple Units (DMU) at our Dandenong manufacturing HQ. These Vlocity vehicles are built using around 69 per cent local content and will form part of the already delivered base of 88 X 3 (264 rail cars), also built at Dandenong. Alstom is responsible for the servicing and maintenance of the entire fleet of Vlocity trains in Victoria.

Electric Multiple Units for Adelaide

Alstom is building 12 X 3 (36 rail cars) A-City Single Deck Electric Multiple Unit (EMU) rail cars for our customer the Department of Infrastructure and Transport in Adelaide, South Australia. These new A-City trains are being built by Alstom at our Dandenong manufacturing HQ. The trains will be delivered as 12 X 3 car sets and are built on the already delivered base fleet of A-City 66 rail cars.

Metro Tunnel

Alstom is supplying the Communications Based Train Control system for the Metro Tunnel in Victoria, Australia. The project is the first CBTC system in the State.

Gold Coast LRV

Alstom has supplied 18 Light Rail Vehicles for the Gold Coast in Queensland, Australia. These 18 LRVs are the first trams worldwide with surfboard racks.
Working at Alstom in Australia
Have a look at our vacancies. 
Become a supplier in Australia
If you wish to become a supplier on one of our projects in Australia, please contact us via the form below: