Finance
Financial & share information about Alstom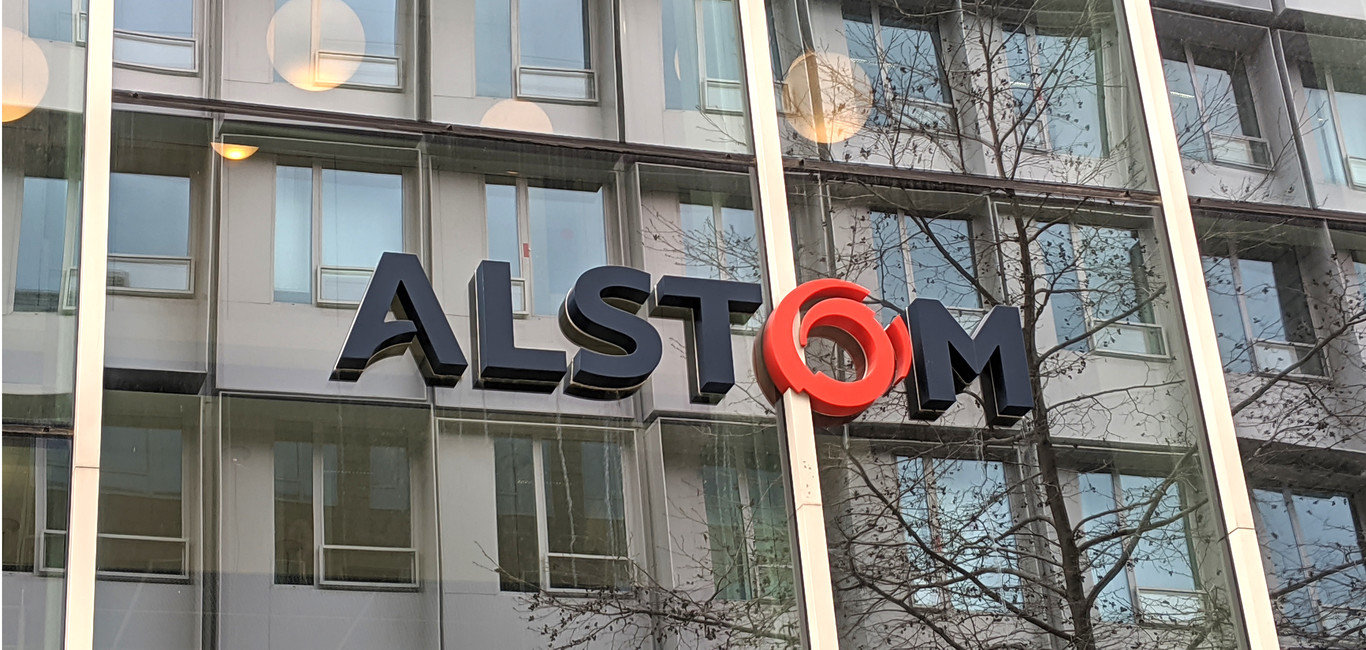 Capital structure
Capital structure on 12/09/2019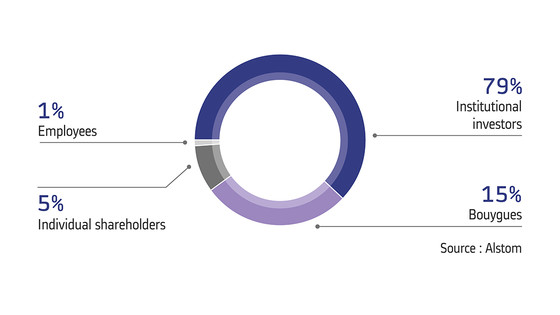 Capital structure by region (on identified shareholders only according to a shareholding study carried out in March 2019).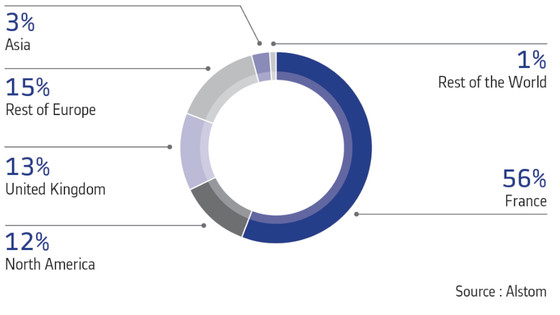 Concerning unsponsored ADRs

The Company has chosen not to create or otherwise sponsor an American Depositary Receipt (ADR) facility in respect of its shares. Any ADR facility currently in existence is "unsponsored" and has no ties whatsoever to the Company. 

This means that the Company cannot be relied upon to ensure the proper operation of such facility or to protect the rights of ADR holders, and the Company expressly disclaims any liability or submission to jurisdiction to any courts in the United States in respect of such facility. Persons choosing to deposit ALSTOM shares into such a facility or to acquire ADRs issued from such a facility do so at their own risk and on the basis of their own analysis of such facility.

For the investment calculator and the historical share price lookup, only 5 years of data are available.

Identification codes

ISIN code : FR0010220475

Ticker : ALO
Dividends

In respect of the previous financial years, it has been proposed to the Shareholders' Meetings called on 1 July 2014, on 30 June 2015 and on 5 July 2016 not to distribute dividends.

Since the resolutions were approved by the shareholders, no dividend was paid in respect of the fiscal years ended 31 March 2014, 31 March 2015 and 31 March 2016.

As approved at the Shareholders' Meeting on 4 July 2017, Alstom has distributed a dividend of €0.25 per share for fiscal year 2016/17.

As approved at the Shareholders' Meeting on 17 July 2018, Alstom has distributed a dividend of €0.35 per share for fiscal year 2017/18.
Debt & rating

Below for your perusal are Alstom's credit line profile and its rating by Moody's Investor service.

Debt

Instrument

Amount (in € million)

Issue Date

Maturity

Interest Rate

ISIN

Capital Market

 

 

 

 

 

Bonds

596

18 Mar. 2010 / 24 June 2010

18 March 2020

4.50%

FR0010870949

Bonds

700

14 October 2019 

14 October 2026

0.25%

FR0013453040

 
 
 
 
 
 

Bank loans

 

 

 

 

 

Credit facility (undrawn)

400

4 Nov. 2015

20 June 2022

 

 

Rating

 

Rating

Rating date
(latest or affirmed)

Outlook

Rating date
(latest or affirmed)

Moody's Investors Services

 
 
 
 

Short-term rating

P-2

28 September 2017

 
 

Long-term rating

Baa2

28 September 2017

Positive

4 septembre 2019

 
Documentation on bond issuance
Analyst coverage

To our knowledge, the below list presents the main analysts covering the Alstom stock. We provide this list for your convenience only and do not endorse or express any opinion on these analysts' reports. The list will be updated on a regular basis, but does not purport to be complete, correct or representative as of any point in time.

| | | |
| --- | --- | --- |
| FINANCIAL INSTITUTION | LOCATION | ANALYST |
| Alpha Value | Paris | Mohit Rathi |
| Bank of America - Merrill Lynch | London | Alexander Virgo |
| Berenberg | London | - |
| Citi | London | Martin Wilkie |
| CM-CIC | Paris | Agnès Blazy |
| Credit Suisse | London | Iris Zheng |
| Deutsche Bank | Paris | Gael de Bray |
| Exane BNP Paribas | London | Jonathan Mounsey |
| Goldman Sachs | London | Daniela Costa |
| Intermonte | Milan | Mario Coppola |
| Invest Securities | Paris | Jean-Louis Sempé |
| JP Morgan | London | Akash Gupta |
| Kepler Cheuvreux | London | William Mackie |
| Morgan Stanley | London | Katie Self |
| ODDO BHF | Paris | Alfred Glaser |
| Redburn | London | James Moore |
| Société Générale | London | Alasdair Leslie |
| UBS | London | Guillermo Peigneux Lojo |