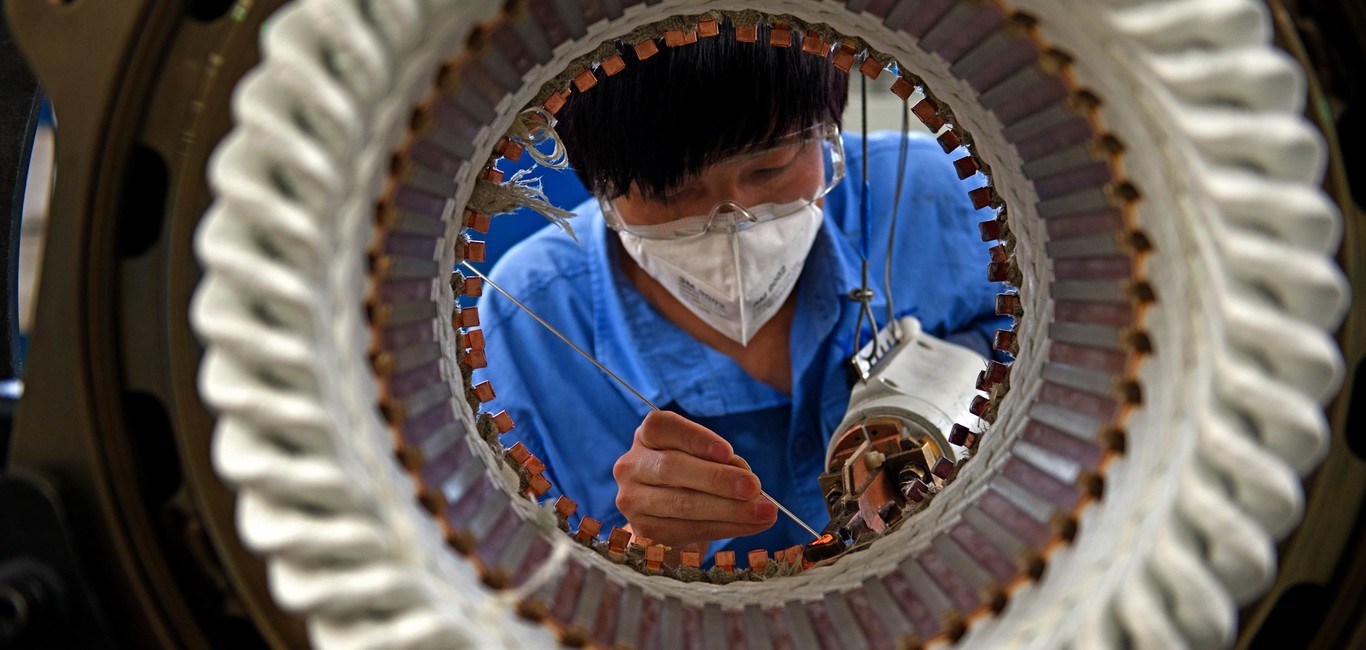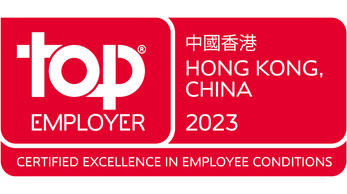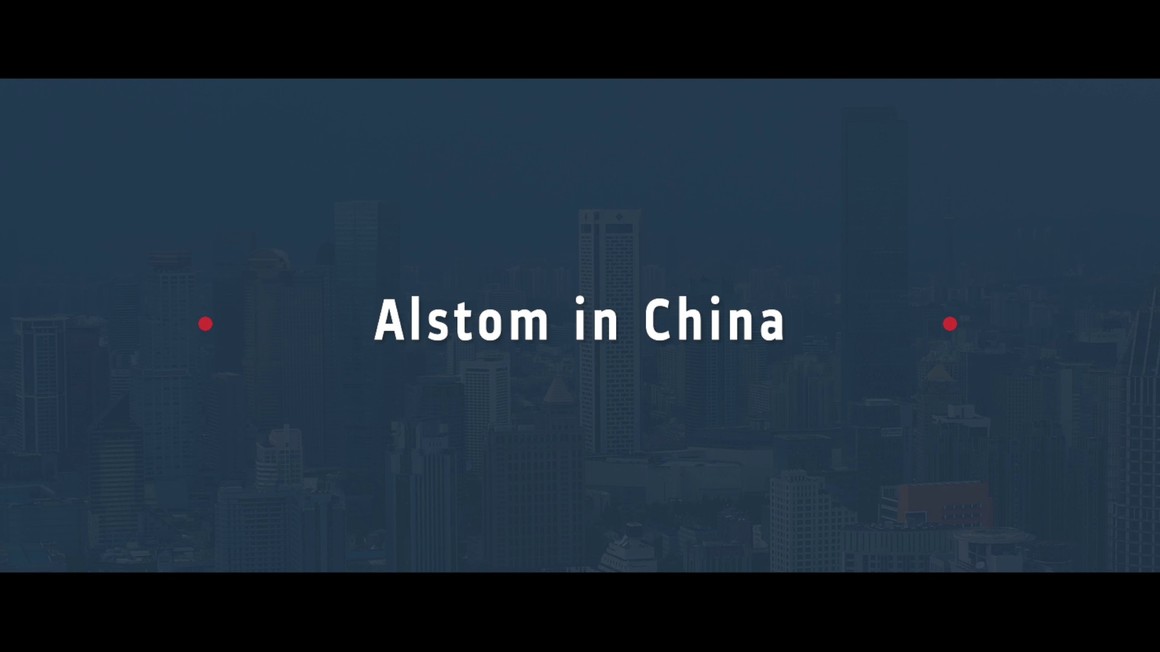 Contact Alstom in China
Unit 3901, Yintai Center Tower C,
No. 2 Jianguomenwai Street,
Chaoyang Dist.
Beijing, 100022
+86-10-85172268
A long-term partner for 60 years
Alstom has been present in China for almost 60 years. It is one of the first western companies, which started business in China, much earlier than the diplomatic relationship between China and France (1964). Alstom won its first railway project in 1958, supplying 25 locomotives to Baocheng Line, the first electrified railway in China. Since then, Alstom has been participating in the full spectrum of railway projects, with a complete range of rolling stock (high-speed trains, railway passenger cars, locomotives, metro, automated people movers, monorail and trams), state-of-the-art components (traction systems, bogies, traction motors, dampers), customized services, as well as infrastructure and signalling solutions. 
To respond to the rapid development of the Chinese railway system, Alstom has had a long-standing commitment to serving Chinese national and urban rail transport markets with its efficient, reliable, sustainable and "made in China" solutions.
After the completion of the acquisition of Bombardier Transportation 
Alstom China has thirteen joint ventures, seven wholly foreign-owned enterprises, and over 11,000 employees. Together, the joint ventures have delivered more than 6,000 mainline railway passenger cars, 1,530 electric locomotives, 7,194 metro cars, 536 Monorail cars, 168 automated people mover cars and 191 tram cars to China's growing rail transit market as well as to overseas markets. In China, Alstom also provides customers with a wide range of services solutions, from heavy maintenance to modernisation, and has provided maintenance services for 2,252 metro cars. It is a major signalling supplier to the Chinese high-speed network, and through its joint ventures, its signalling systems are utilised in 102 urban mass transit lines and its traction systems are applied in more than 100 metro lines in Chinese cities. 
5,336
high speed train cars
102
urban mass transit lines with its signalling systems
Locomotives

Alstom has supported its partners and customers to build over 1,530 electric locomotives in China.

High speed trains

Alstom and its JV BST have delivered more than 5,336 high speed train cars to China.

Metros

Since 1999, Alstom together with its JV SATCO and CBRC have supplied 7,194 metro cars for China.

Traction systems

One of the top 3 suppliers for traction system to metro cars via its JVs SATEE and CATEE, with over 1,000 trainsets equipped on 28 metro lines in China and abroad.

Urban signalling

Via its JV, CASCO, Alstom has equipped signalling systems for 32 metro lines in operation in 14 cities with a total length of 1,077km in China.

Innovia APM 300

Provided by Alstom's JV PBTS, Innovia APM 300 system has entered service on Shanghai Metro's Line 8 Phase 3 project, also known as Pujiang Line in 2018.

Innovia APM 100

Alstom supplied the Innovia APM 100 for Beijing Capital International Airport (BCIA) for the opening of the Olympic Games in 2008.
Signalling in Tibet

Alstom is supplying and improving Incremental Train Control System for regional line, Tibet Qinghai Line.

Chengdu metro

Supply traction system to Chengdu metro L5 & traction and signalling system to the 1st driverless metro line L9 in Chengdu.

Monorail

China's first fully automated and driverless elevated monorail provided by Alstom's JV PBTS entered service on Wuhu Rail Transit's Line 1 in Anhui Province in Nov. 2021. PBTS is also providing Operation & Maintenance for the system. Its JV BNP provided the propulsion equipment and its JV BNS provided the advanced Cityflo rail control solution.

Innovia APM 300

Alstom JV PBTS is supplying Innovia APM 300 to Shenzhen Airport. It is also providing Operation & Maintenance for the system. Its JV BNP provided the propulsion and control equipment and its JV BNS provided the advanced Cityflo rail control solution.

Innovia APM 300

The new APM system provided by Alstom JV PBTS began passenger service in the New Chengdu Tianfu International Airport in June 2021. PBTS is also providing O&M for the system. Its JV BNP provided the propulsion equipment and its JV BNS provided the advanced Cityflo rail control solution.

Metro Maintenance

Alstom JV SHBRT is providing Shanghai Shentong Metro Group Co., Ltd. 12 years' (on a 6+6 basis) full fleet maintenance service for 246 metro cars for Shanghai line 12. The metro cars were manufactured by its JV CBRC and it is the first full fleet maintenance contract in the metro sector in China.
Working at Alstom in China 
Alstom China has 690 employees as of 31 Aug 2021. In line with AiM 2025 strategy, Alstom China has been taking various initiatives to create a diverse and entrepreneurial workplace via gender equity deployment, flexible working policy launch and other initiatives. Alstom China has achieved 38% female ratios and 32% of females in leadership, which is the leading position within the industry. 
In addition, Alstom provides different opportunities for its employees to learn, grow and integrate into the family. Employees have access to rich learning resources such as the I-learn portal, and China won 1st prize in the company's global Discovery Challenge among all medium weight countries. Alstom China is also creative in their process to attract new talent. In 2021, the WeChat hiring platform was created because it was a well-known local social media network. Now it has become an effective channel to promote Alstom's Employee Value Proposition and foster a talent pool for sustainable business development.  
Do you want to be part of the Alstom family as well? Please follow Alstom's WeChat for its most updated job vacancies.