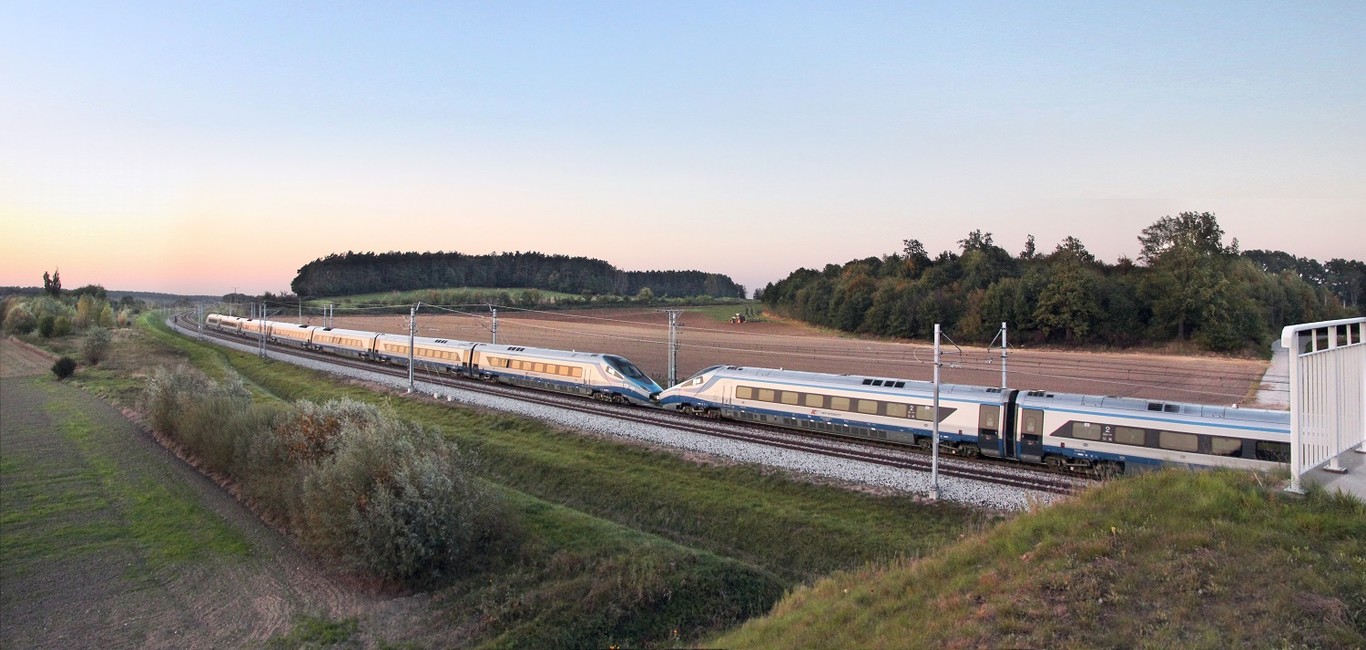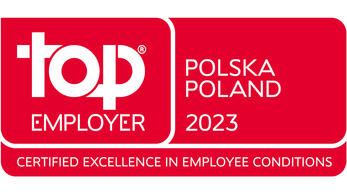 Contact Alstom in Poland
ul. Emilii Plater 53
00-113 Warszawa

+ 48 22 540 66 00
E-Mail
Leading the way to greener and smarter mobility, worldwide
Having operated for over 25 years in Poland, Alstom is the largest producer in the country's railway industry and employs over 4000 people in 9 sites there. Alstom has built on the extensive industrial heritage of its sites - 180 years of presence of Pafawag in Wrocław, 150 years of Konstal in Chorzów and 100 years of ZWUS in Katowice. Alstom operates in Poland as a single company, ALSTOM Polska S.A., with four branches (Wrocław, Chorzów, Katowice, Warsaw).
Alstom is the only company in the rail transport industry in Poland that was awarded a Top Employer Certificate in 2020, 2021 and 2022, thereby proving its best HR practices in compliance with the international standars of Top Employers.
Alstom develops and markets mobility solutions that provide the foundations for the low-emission transportation of the future and is the producer of Coradia iLint train -  the first-ever hydrogen-powered train in the world that has been proven in commercial operation.
+180
years of industrial heritage
Alstom offers a complete range of products and services, from rolling stock for high-speed and metro applications, monorail, trams to infrastructure and signalling systems, as well as digital mobility solutions.

Alstom was the first in Poland to launch:

Pendolino high-speed trains
State-of-the art Traxx locomotives
Twindexx double-deck coaches
Flexity low-floor trams
ERTMS Level 2
Manufactured 25% of the entire Warsaw Metro fleet

Alstom's rail traffic control systems have been in commercial operation on the majority of main railway lines in Poland, on Line 1 and 2 of Warsaw Metro and in 8 cities in Poland.
25
more than 25 years of presence in Poland
Pendolino for PKP Intercity

The first high-speed trains in Poland entered the railway tracks in December 2014. 20 Pendolino trains have been operated by PKP Intercity, the rail operator in Poland, travelling 21,000 km a day and reaching 34 cities in Poland. There is a Pendolino Depot (Service & Maintenance Centre) in Warsaw with a TrainScanner predictive maintenance solution. Since 2014 Pendolino trains have already travelled 47 million kilometres, which averages out at 2 million km per train. To-date Pendolino trains have transported almost 25 million passengers.

Metros for Europe

Metropolis metro trains for Warsaw (Poland) – 18 six-car trainsets, Metropolis metro trains for Budapest (Hungary) – 22 five-car trainsets for Line 4; Metropolis metro trains for Amsterdam (The Netherlands) – 28 six-car trainsets for Lines 5 & 6.

Trams for Europe

Alstom manufactured trams for Warsaw and 37 Citadis trams for Istanbul (Turkey). Almost 100 modern low-floor Flexity trams have improved urban transport in Cracow, Gdańsk and Łódź.

Trains and locos on tracks in Poland

37 new generation Twindexx coaches are in service on Koleje Mazowieckie railroads. Over 100 Traxx locomotives are in use on Polish tracks. Two Service Centres and 5 auxiliary support centres have maintained Traxx locomotives and Twindexx trains to ensure their uninterrupted motion.

Rail traffic control systems

All the main railway lines in Poland, as well as Lines 1 and 2 of Warsaw Metro are equipped with rail traffic control solutions manufactured by Alstom. ERTMS/ETCS Level 2 system is installed on 3 railway lines, including on the E30 line being the first one equipped in Poland and 5 further projects have been in progress. Turnkey upgrade of the rail traffic control system on the E65 Line – delivered by a consortium of companies including Alstom, enables an increase in the train speed to 200 km/h.

Riyadh metro

Metropolis for Riyadh (Saudi Arabia) – 69 two-car trainsets for line 4 (yellow), 5 (green), 6 (purple). Duration: 2013-2018

Metro in Dubai for Expo 2020

Metropolis for Dubai (UAE) – 50 five-car trainsets for EXPO 2020.

New Coradia Stream regional trains

Alstom has manufactured Coradia regional trains for NS in the Netherlands, Belgium and Germany – 99 trains in two configurations: 8 cars (50 trains) and 5 cars (49 trains). Scheduled project completion: March 2023.

Bodies of Coradia Lint and iLint regional trains

Alstom has supplied Coradia Lint to Deutsche Bahn and private train operators in Germany. Over 570 painted and pre-fitted car bodies have been manufactured by Alstom Poland. Coradia iLint bodies have been manufactured in Poland as well (54 painted cars - 27 trains of 54 type). The new design of a steel car is adapted for the new hydrogen-based power source. Coradia iLint is the first hydrogen passenger train that has been proven in commercial service. It premiered in Poland in June 2021 on the test track in Żmigród.

Regional trains for Italy

Alstom has supplied 323 Smart Coradia trains in two configurations (34 three-car trainsets and 289 four-car trainsets) to Trenitalia rail operator and 57 trainsets to Ferrovie Nord in two configurations (51 four-car trainsets and 6 five-car hydrogen fuel cell trains).

Production of loco bodies that are sold to customers all over the world

The products manufactured in Alstom Poland include Traxx loco bodies mainly, but also bodies of such special-purpose locomotives, as ALP 45 Dual Power or Kiruna ones.

Production of ICx high-speed train bodies

The project under delivery for Deutsche Bahn, the German rail operator, in consortium with Siemens. Its scope covers laser welding, painting and window bonding.

Rail traffic control systems in Poland

Currently, a high number of signalling projects have been delivered by Alstom in Poland in order to improve the access to Gdynia Port and Gdańsk Port, upgrade the track layout, modernize the railway station area and construct new platforms at Warszawa Zachodnia station, as well as modernize Opole Główne station, including its track layout upgrade. At the same time, ETCS Level 2 system has been under installation on the Central Mainline (CMK) and Warszawa – Białystok line.
Work for Alstom Poland
Join a community that cares about people
At Alstom, we value curious and innovative people who are passionate about working together to invent smart and sustainable mobility, while combining innovative technologies with caring for the natural environment.
We have built an agile, inclusive and responsible company culture where diverse people are offered learning and career opportunities across various functions and geographical locations. 
Dialogue, cooperation and teamwork are at the heart of our community and diversity and inclusion at the core of our HR strategy.
At Alstom Poland we look for candidates at every stage of their career – from students and junior staff to specialists, experts and managers.  
Join an international community on a challenging journey and your career will gain momentum.