Careers
Students & Graduates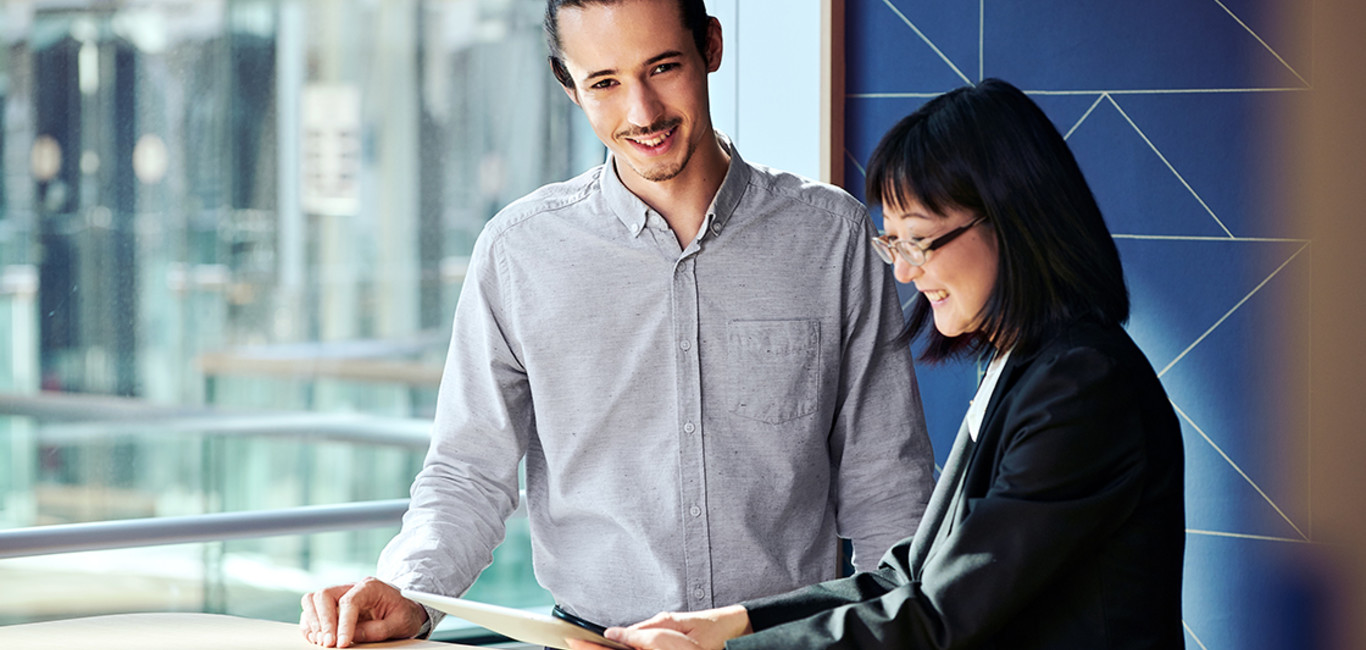 Alstom has a long history, but today, we want the world, and especially younger generations, to know the real Alstom. We are a vibrant company with ambitious goals. We have always had a huge input in the development of the rail industry and its technology. Across the near century of our existence, however, we have changed and evolved. Today, we still manufacture rail equipment, but we have gone beyond that: 
We are leading the way to greener and smarter mobility, by focusing on sustainable growth, green and digital innovation, and operational efficiency through our "Alstom in Motion" strategic plan

We are Agile, Inclusive and Responsible: our values help define who we are and who we want to be

We are becoming increasingly global and are now present in more than 70 countries
So, if you're looking for a company with a strong purpose and the ambition to play a role in climate change by leading the way to greener and smarter mobility, if you are ambitious and would like to embark on a challenging, global journey, and if you have a certain sense of entrepreneurship: come and leave your mark on the world, with us.
We have a rich offering of graduate programs around the world:
Australia & New Zealand

Since 2017, Alstom in Australia has been offering graduates from major universities, the opportunity to gain work experience in a range of roles, earning a competitive salary and contributing to the success of the team. The program allows flexibility for the individual to gain an understanding of the rail industry and the company, by working across projects in rollingstock manufacturing, service and signalling.  
This 2-year programme is supported by intensive development including mentoring, peer networks and training. In 2021, eighteen positions were offered across Australia, to engineering and project management graduates, with 60% of the appointments filled by female graduates.

Germany

Launched in 2020, the Engineering Graduate Program for Signalling provides the opportunity for young graduates to start their career by an ambitious induction path. This path will prepare them for their future mission to deliver our on-board signalling projects, in other words, make the trains intelligent by upgrading them with the communication based European signalling system.

During a period of 12 months, different temporary assignments in the engineering team of our signalling technology competence center in Charleroi/Belgium (Brussels area) with specialization

in métiers System Design, Validation or Safety

Intensive training in signaling technology by our on-site experts

Involvement in real life projects for the digital rail in Germany

Training courses at Alstom locations in France (Paris / Greater Lyon area)

Individual support by a mentor in Berlin/Germany including regular feedback sessions

Personal and professional development through different trainings (online/offline)

Participation in commissioning activities directly on the train

After completion of the Graduate Program: Permanent position within the signalling engineering team at our site in Berlin in one of the dedicated métiers: System Design, Validation or Safety

To learn more about Apprenticeship and Dual Studies in Germany: 

Italy

The Graduate Program: 24 months of job rotations in three different positions, businesses, functions, sites enabling participation in innovative projects, training on technical topics and soft skills, as well as the opportunity to have an Alstom manager assigned as a dedicated mentor.  

School partnerships: Master Train4Me (Politecnico di Torino); Advanced Professional School in Ingegneria dei Sistemi per la Mobilità Integrata: ICT, Big Data, Segnalamento, Infrastrutture e Gestione dei progetti (Università di Bologna, Engineering Faculty); Master in Ingegneria delle Infrastrutture e dei Sistemi Ferroviari (Università La Sapienza Roma – Engineering Faculty); "Mobility Engineering" degree course with Politecnico di Milano; Railway post diploma master: partnerships with local vocational schools in Bari, Maddaloni, Sesto San Giovanni and ELIS/Roma; internships dedicated to students with a disability: University in Castellanza (LIUC), for such topics as Business Intelligence, Repairs Components Traceability.  

Various initiatives are also dedicated to raising awareness around STEM disciplines among youth, and particularly young girls, to erode gender stereotypes.

France

In France, Alstom also continues to focus on early career talent through the engagement of apprentices, trainees and young graduates. 21 Engineering schools have been identified and close collaboration has been set up to deploy specific actions: participation in R&D programs, targeted presentations to students, priority access to trainee positions at Alstom. 

Railway programs delivered by our experts offer a large range of courses to students in targeted Schools in France. Alstom also regularly participates in Job Fairs, HR coaching sessions & Trade Industry Conferences... A large network of Alstom Ambassadors takes part in many events to speak about a specific job or major project. 

Each year, Alstom welcomes 150 interns and 300 trainees in France in operating and support functions. 

India

Alstom India has had a well-structured Young Engineering Graduate Program (YEGP)/Young Leaders Program (YLP - legacy BT) since 2015 & 2012 respectively, involving detailed introduction & onboarding to help support our YEG's to better understand the Organization, its activities, functions & processes besides having close interaction with the leadership team in an engaging environment for a successful transition from campus to corporate working life.
Over the last few years since these programs were implemented, 800 YEG's have been recruited after a structured and rigorous campus hiring schedule in partnership with around forty leading technical/engineering colleges & universities across the Indian sub-continent. There is a lot of focus to ensure diversity in terms of engineering disciplines (Mechanical, Electrical, Electronics, Instrumentation, Computer Science, Industrial, Mechatronics, etc.) as well as gender & overall regional diversity.
In 2020, we had around 200 young engineering graduates join this program and in 2021, the plan is to further onboard around 187 engineering graduates (59% of which will be women engineers), who will join the various legacy sites from around thirty different technical/ engineering colleges & universities across India. 

Spain

Alstom Talent Energy Programme partnering with FUNDACIÓN UNIVERSIDAD EMPRESA

Launched in 2014, this is a 12-month internship program which has now accommodated more than 200 trainees contributing to the success of Alstom's projects under the tutorship of fully skilled Alstom professionals.
The trainees in addition to their direct involvement in real life projects have followed an online Master course. Almost 100% of these trainees would recommend the program and the company aims to either hire these profiles in Spain or to give them an international opportunity within the group. 

United Kingdom

In the UK, we have two early career programmes enabling young people to join Alstom - one for apprenticeships and one for university graduates. Launched in 2012, the Alstom Graduate Programme currently has 47 graduates on the scheme, and upon completion they will transfer into substantive positions to further enhance our growing leadership pipeline within Alstom and to continue their professional development. 
Our graduates support leaders across the business through direct involvement in managing projects comprising of 6 rotations into all key functional areas of Alstom. Many of our graduates are involved as STEM ambassadors and in programmes such as "Women in Rail" and graduate committees supporting the growing community of talent in our organisation and partnering with other leading STEM organisations to encourage young people into STEM. All graduates are encouraged to work towards chartered status. 

USA

LEAD program (Leadership Excellence And Development) and Finance Graduate Program for new university graduates.  

Information sessions about Alstom and the rail industry, interview techniques and resume writing workshops. 

Virtual recruitment and online interviews for young talents and university students. 
At Alstom, we value transparent and open communication, so if you want to know more about our early talent experience directly from the source, chat with our employees!
Discutez avec nous