Contact Alstom in Kazakhstan
12 Samal, Astana Tower BC
Astana
010000
+7 (7172) 62 07 40
A major contributor to the rail industry in the region
Alstom is present in Kazakhstan with more than 1000 people and seven sites which includes two plants. The first is EKZ in Astana for locomotives manufacturing and maintenance and the second is a Joint Venture KazElectroPrivod in Almaty for the production of point machines. Alstom is the only manufacturer of electric locomotives and point machines in the Central Asian and Caucasian region and a major contributor to the revitalisation of its rail industry and the development of its economy.
Kazakhstan is an important hub linking Europe, the Middle East, Asia and Russia through the new Silk Way. With around 21,000 km of track, the Kazakh railway network is the world's third biggest network using the 1,520 mm track gauge and represents a substantial market for maintenance activities.
2
manufacturing plants, 3 depots, 1 repair centre and 1 office
Alstom's sites in Kazakhstan
EKZ in Astana 
Alstom entered Kazakhstan's railway market in June 2010 together with Transmashholding (TMH), by laying the first stone of the EKZ facility in order to build locomotives for the Kazakh network. Initially, it was a joint company held by Alstom (25%), TMH (25%) and Kazakh Railways (50%). Alstom, EKZ, TMH and KTZ signed a contract for the supply of 200 Prima T8 "KZ8A" and 95 Prima M4 "KZ4AT" locomotives. The EKZ plant was inaugurated in 2012.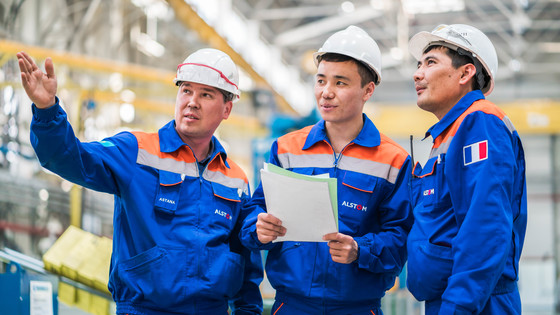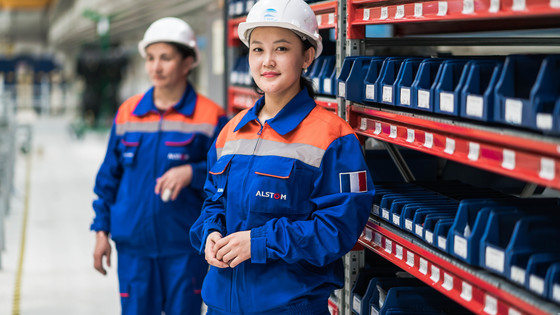 In February 2016, Alstom increased its stake to 50% and in December 2017, Alstom acquired the remaining 25% shares from KTZ, making Alstom the majority stakeholder in EKZ with 75% shares. In March 2022, EKZ became 100% owned by Alstom.
In October 2021, the locomotives supply agreement and related maintenance agreements were amended to increase the scope of delivery and maintenance up to 250 Prima T8 "KZ8A" and 119 Prima M4 "KZ4AT" locomotives.
In May 2014, Alstom was awarded a contract from ADY (Azerbaijan Railways) to supply 40 Prima T8 "AZ8A" locomotives. As of February 2022, all locomotives were delivered.
As of April 2022, EKZ employs more than 900 people and is working on supplying and maintaining the Prima electric locomotives ordered by KTZ.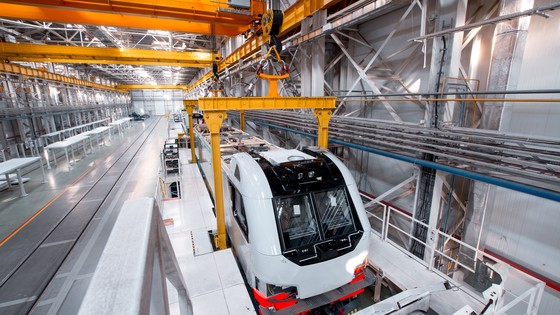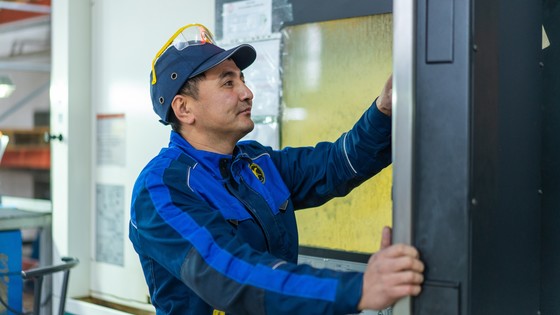 KEP JV in Almaty
KEP was formed in 2012 and was awarded a €90 million contract for the supply of 10,000 point machines to KTZ. Today KEP is owned 50/50 by Alstom and SOP Trade. With a total surface of 2,870m2, KEP employs more than 50 people and is working on supplying the point machines P80 to KTZ.
Alstom's P80 is a wayside electromechanical point machine designed to operate with no need of periodic maintenance while providing the highest level of safety. P80 point machines have been in commercial operation in Kazakhstan since 2013 and have proven to be reliable and suitable for country's rail lines.
Repair centre in

Astana
The corrective and overhaul preventive works, including spare parts and repairing of traction and brake systems, for the Prima T8 "KZ8A" and Prima M4 "KZ4AT" locomotives will be performed there for a period of 25 years. With a total surface of 2,660m2 more than 35 highly qualified employees work in Repair Centre since July 2017.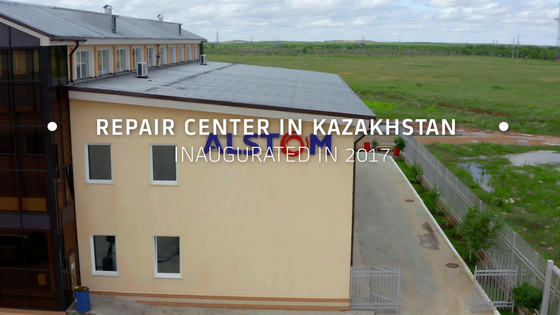 10,000
point machines P80 for Kazakhstan
250
KZ8A freight locomotives for Kazakhstan
119
KZ4AT passenger locomotives for Kazakhstan
40
AZ8A freight locomotives exported to Azerbaijan
Corporate Social Responsibility in Kazakhstan
The Alstom Foundation supports two projects in Kazakhstan.
The Foundation and Eurasia Foundation of Central Asia (EFCA) have come together to help improve career opportunities for students in the Agrotechnical College in Atbasar in the frames of the "Building future technicians" project.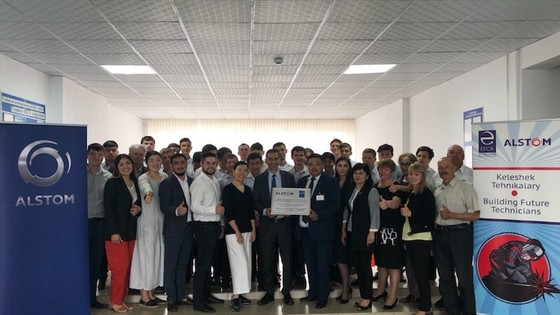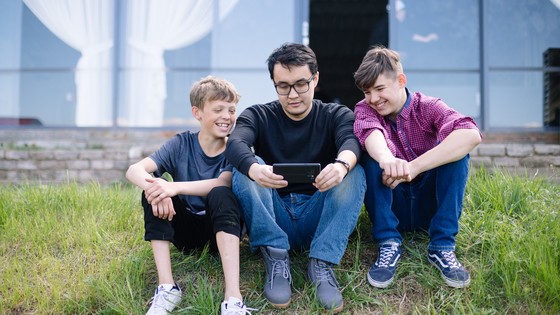 In the "Mentorship Programme", the Alstom Foundation together with Dara Foundation aim at helping orphans and children deprived of parental care to discover their life potential and develop their independent living skills through communication with adult volunteers - mentors.
Working at Alstom in Kazakhstan
Joining Alstom will allow you to develop your career within a diverse and international working environment. You'll become a part of a highly qualified team and work on some of the most important projects within the railways industry in the country.
The possibilities of development offered by Alstom, both in Kazakhstan and internationally, will give you the opportunity to take charge of your professional career and contribute directly to the development of sustainable mobility around the world. Our strategic plan is driven by one Alstom team sharing the same values: Agile, Inclusive and Responsible.