Commitments
Local Communities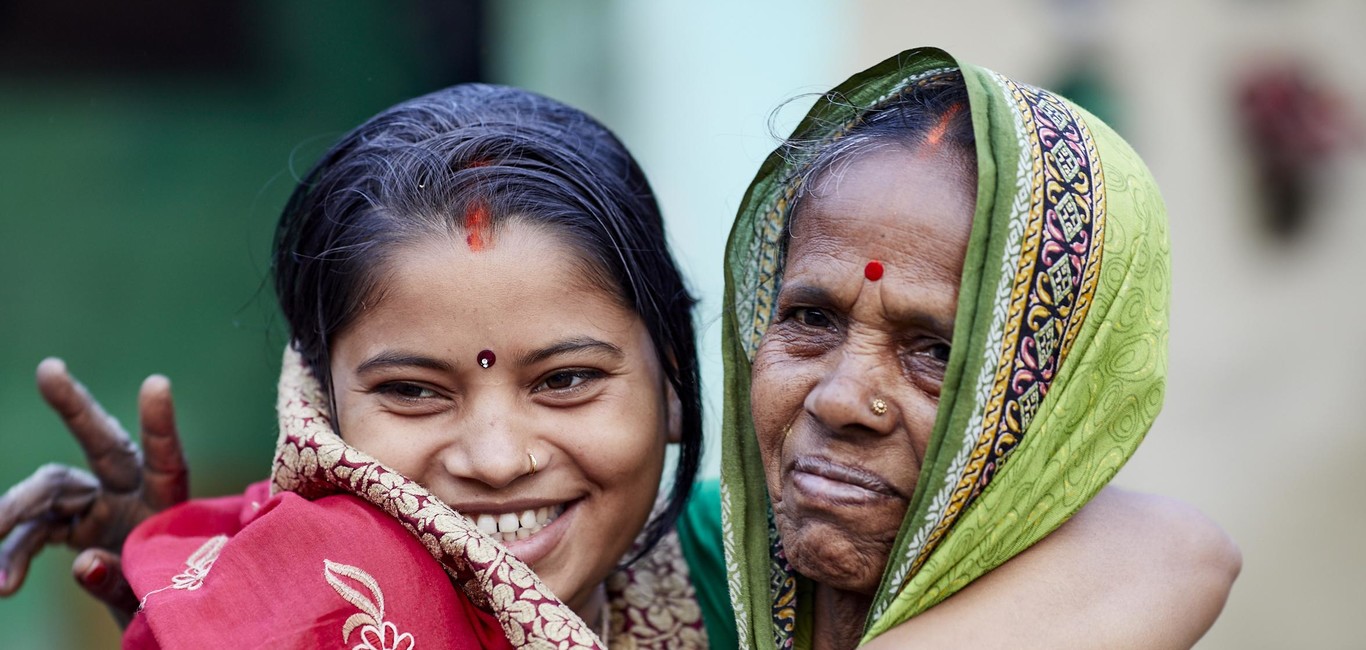 A global player committed to local communities
Alstom offers a full portfolio of solutions adapted to the cities, countries and regions that it serves. In doing so, the company, whilst being a global player, seeks to develop a strong local presence. This reflects in its engagement with local communities: to have a positive impact, nurture good relationships and demonstrate long-term commitment.
Alstom in the community
Alstom's Community Investment Policy focuses on 3 priorities:
Meeting social needs

through collection and donations of cash and goods, and volunteering

Supporting education through partnerships with schools and universities
Cultivating local enterprises through partnerships with local research centres and supporting local supply chains and start-ups
Protecting the environment through cleaning places, planting trees and acting towards biodiversity and climate
Alstom's local community activities are performed under the banner of "Alstom in the Community" with 2 axes.
The Alstom Foundation: a philanthropic organisation which finances local community-related projects around the world that are implemented by expert NGO partners.
The Country Community Action Plans (CCAPs), developed each year, for the application of the Company's Community Investment policy in all countries where Alstom has a significant presence.
299K
beneficiaries in 2022/23
297
Foundation projects supported since 2007, including 33 selected in 2022/2023
The Alstom Foundation, giving back to our communities
Established in 2007, the Alstom Foundation focuses on 4 key areas:
Economic and social development

Environmental protection
Access to mobility
Access to energy and water
In 2018, it was decided to bring focus to the economic and social development axis with two distinct categories:
Skill development and employability (especially for disadvantaged youth and women)
Support for disadvantaged children (especially street children and orphans)
The Alstom Foundation only supports projects submitted by Alstom employees. All are conducted in strong partnership with local or global NGOs with a proven ability to implement the projects on the ground.
The Alstom Foundation partnered with Electriciens sans Frontières to meet electrical needs of mobile operational units conducting post-emergency medical activities in Ukraine. This 6-month project aimed to provide 12 electrical generators (10 KVA) to carry out critical activities such as sterilisation, radiology, ventilation and lighting for the operating room, as well as 5-bed mobile post-operative units. The project includes the donation of 500 solar lamps to patients for lighting and battery recharging, allowing them to maintain communications between separated families. As of today, the 12 generators have been distributed and connected, as well as the 500 solar lamps, benefiting over 10,000 beneficiaries in Ukraine.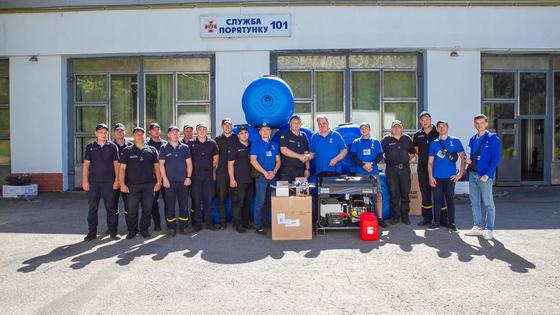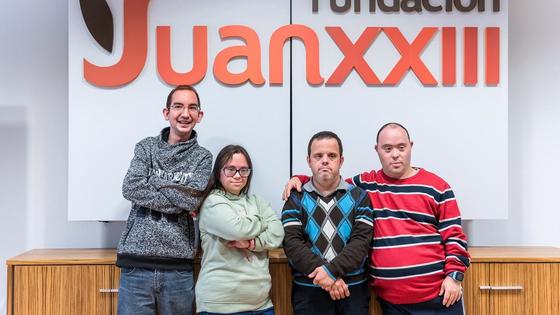 The Alstom Foundation partnered with Fundación Juan XXIII on the "Inclusive Trains" project. This initiative, aimed at improving the employability of people with intellectual disabilities, consists of the development and implementation of a training course in the railway field, offering new job opportunities in the sector, such as assistance on board trains or support staff at stations. The Alstom Foundation financed the recruitment of specialised teachers, job coaches, psychologists and administrative support staff. Their role was to create all the content and deliver the course, which will cover different topics such as the structure and organisation of a railway station, assistance to dependent persons, passenger assistance in English, cafeteria and mobile bar services, as well as prevention and action in emergency situations. 
The country community action plans (CCAPs)
Apart from the Foundation, Alstom also encourages local initiatives and volunteering through the Country Community Action Plans. While the Foundation follows a complex annual selection process at central level, the CCAPs are under the responsibility of local management in each country, ensuring quick responses to the possible multiple requests. Typical actions range from charity donations, fundraising and volunteering to the sharing of expertise (STEM – science, technology, engineering, mathematics) in schools and universities or general support to local projects.
Responding to local social needs
Alstom seeks to make a positive impact on disadvantaged local communities, improving their living conditions and their socio-economic standing through pragmatic dialogue, by encouraging employee awareness and employee involvement in various volunteering and charitable activities, and by allowing the use of company property or by giving employees the time to participate.
Most usually Alstom's employees get involved in fund-raising events such as charity runs, bike race, walks or sale of products. But overall, Alstom addresses social needs through its support to charities and through community project support.
Examples of charitable support:
In Canada, donation was made to the Montreal Children Hospital Foundation through an agreement covering more than 113,000 EUR over 3 years to support children and their families.
In India, >30,000 meals were prepared and donated to needy people in collaboration with NGOs such as Rise Against Hunger.
In the United Arab Emirates, To celebrate the 8th anniversary of the Dubai tram, Alstom teams participated in a Cycling Challenge to raise money for the Al Jalila Foundation and support patients with musculoskeletal conditions.
Supporting development through education
Alstom has apprentice and internship programmes in place in several countries which are often focused on young people from disadvantaged backgrounds. In Brazil, Alstom sites continue to run an Apprentice Programme for underprivileged students (14-24y) with NUBE & SABER, to develop them, qualify them and favour their inclusion in the labour market.
Mentorship is also a common practice. In Canada for instance, a collaboration with Connexion CA links companies with local NPOs that need experienced people to sit on their Board of Directors, participate in a working committee or to be a mentor and share knowledge for a few hours.
These actions frequently involve partnerships with local institutions, the training of internal mentors, and the development of a training plan. The aim is for apprentices to learn a trade as leverage for future employment – whether in Alstom or elsewhere. Training can be full or part time and of different durations. 
In France, Alstom has a partnership with the Blaise Pascal Foundation for the promotion and development of mathematics and computer science. "Girls, Maths & IT" days are organised with schools in areas close to Alstom sites.
Encouraging the development of local enterprises
By providing mobility solutions worldwide, the Group anchors its projects in local economies. Alstom is able to meet local content requirements especially from public procurement policies, to comply with demanding regulations, to respond to localisation conditions from institutions/States/Cities financing the projects, as well as to satisfy growing expectations from its customers and stakeholders on local footprint.
Its contribution to economic and social development includes a wide range of initiatives, such as: employment, trainings, investments at the local level, or collaboration with small, medium and large local companies, start-ups, innovation clusters, associations, universities, inclusive actions, as well as the development of relations with regional economic stakeholders. 
Here are a few examples of how we encourage the development of local enterprises:
In India, Alstom has partnered with NSRCEL, the startup hub at IIMM Bangalore, to implement a Sustainability Incubation Programme and support startups and innovation in the fields of electric mobility, last-mile connectivity, green buildings, logistics and supply chain.
In Australia, for the Victorian Supplier Day in Ballarat and to reinforce the local chain, Alstom hosted a networking and information day with presentations from the senior leadership team, procurement representatives and speakers from the Department of Transportation & the Victoria University.
Protecting the environment
Several countries organised volunteer days in order to clean places. In China, Alstom employees went to the Grass Beach Ecological Industrial Park to participate in a clean-up event to remove 22 sacks of trash along the 1.5 km riverside.
In Germany, employees planted trees as a contribution to enlarge greener spaces and reduce CO2 emissions. Alstom employees organised an event with NGO "Bergwaldprojekt" to plant 1800 trees and reforest the Harz area. 
Some countries put in place initiatives to favour recycling. In Italy, Alstom employees were invited to collect old running shoes for Esosport to recycle them into material used for the construction of children's playgrounds, athletic tracks, fitness corners or gym pads.
The "Challenge Accepted" programme
In 2021, Alstom University launched "Challenge Accepted", a programme hosted for five months on the Alstom i-Learn portal, in which any Alstom employee that attended a learning module could collect points to be given at the end of each month to a non-profit organisation working in the social and economic development field. A ceremony was held at the end of the period, and points were converted into money donated to the selected organisations.
This programme enabled the donation of a total of €46,000 to eight organisations. In China for instance, World Vision was given €8,000 to strengthen protection skills of local NGOs and support various quality designed activities which targeted most vulnerable children and families.