Train Operations & System Maintenance at a glance
Fully automated and manual train operations with train crew and station staff optimisation
Increased value and reduced operating costs with bundled solution
Higher fleet and system performance
Maintenance solutions encompassing the full rail transit system (rolling stock, rail systems and railway infrastructure)
Single point of contact for all services with turnkey and Private Public Partnership offerings
Alstom's train operations & system maintenance offering covers the full spectrum of customer needs, including operations for all types of fleets, maintenance for trains, rail systems and infrastructure, as well as turnkey and Private Public Partnership (PPP) solutions.

With over 50 active train operations and system maintenance projects worldwide, Alstom has a solid track record and a satisfied customer base, with a contract renewal rate of over 95 percent.
Train operations for all types of fleets
Alstom offers comprehensive passenger train operation solutions to help our customers provide efficient, convenient, and safe passenger services. Depending on the train or system, manual or fully automatic operations support is available, including train operators and crew, train control and dispatching, as well as scheduling and timetable optimisation. To ensure the most seamless passenger experience, Alstom's solution also includes ticketing and station management, as well as customer service management.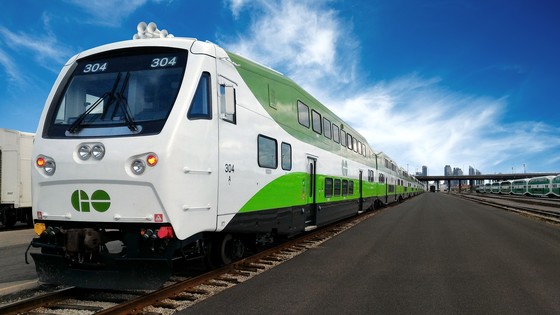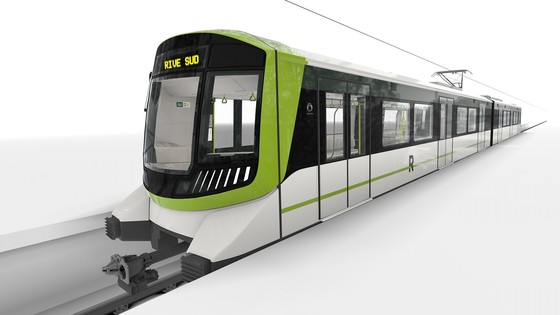 Maintenance solutions for the entire rail transit system
Alstom provides maintenance solutions that encompass the full rail transit system, including rolling stock, signalling, railway infrastructure (track, catenary, power supply and telecommunications), as well as civil infrastructure and facilities, allowing for greater system availability and continuous safe operation of all assets. Our customers benefit from expert planning, scheduling, and regime development, enabling optimised maintenance activities.
O&M for Turnkey and Private-Public Partnerships (PPP)
Alstom is your partner over the entire lifecycle, working with various suppliers to deliver sustainable and efficient transport systems with maximum efficiency and minimal risk. We have expertise as the single point of contact to the customer, and can deliver all stages of the project, including design and implementation, and operations and maintenance.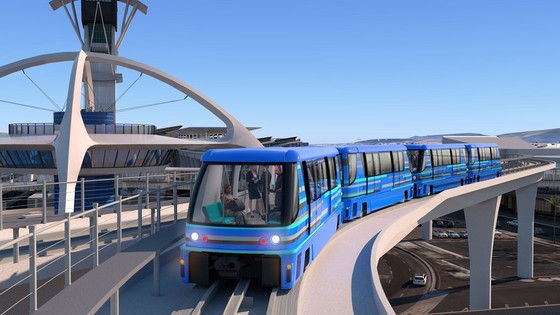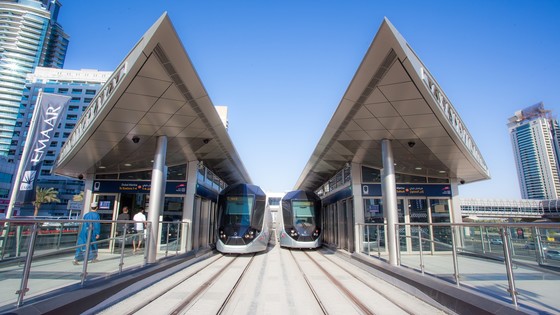 Improved fleet availability, reliability, and operational efficiencies
Our customers benefit from reduced operating costs and increased operational efficiencies through technologies and best practices based on over 40 years of experience operating and maintaining trains and systems.
#1
private operator in North America
>99.5%
global system availability
≤30
years duration for turnkey contracts
Maintenance for Dubai's tramway system

Alstom has a 13-year contract with Dubai Roads and Transport Authority (RTA) to provide maintenance services for the Dubai tramway system. Alstom delivered the Dubai tramway, the first fully integrated tramway system in the Middle East and the world's first 100% catenary-free line, which opened in November 2014.

Operations & Maintenance for GO Transit

Alstom provides bundled operations and maintenance services including transportation operations, customer service, driver and crew training, and fleet maintenance for the GO Transit commuter rail service. GO Transit owns over 750 BiLevel coaches, which were manufactured by Alstom. The first contract, still ongoing, was awarded in 1997 for fleet maintenance, with the addition of operations and customer service in 2008.

Operations and maintenance for automated transit system at New York's John F. Kennedy International Airport

Alstom has provided operations and maintenance services for John F. Kennedy (JFK) Airport's AirTrain since 2003. In 2019, the contract was renewed for five years. Alstom's scope of work under the contract includes: 24-hour train operations and passenger assistance; maintenance of the vehicle fleet; maintenance of the tracks and power supply and signalling systems; and maintenance of all facilities on the system such as stations and platforms.

Operations & Maintenance for SunRail

In 2013, Alstom won a contract to operate and maintain a fleet of 20 BiLevel cars for SunRail, a commuter rail system operating in Florida. In 2019, Alstom's SunRail Operations & Maintenance team was awarded a $10M Crossing Rehabilitation project throughout the City of Orlando in which SunRail traverses. The project was completed four months early and completely rebuilt 54 crossings throughout three counties in 20 months with zero lost time accidents or incidents.
System maintenance for Riyadh Metro

In 2018, Alstom, as a Member of FLOW Consortium with Ansaldo STS and Ferrovie dello Stato Italiane, received a Letter of Award (LoA) from Arriyadh Development Authority (ADA) to provide operation and maintenance services for lines 3, 4, 5 and 6 of the Riyadh Metro over a period of 12 years including the mobilisation period.

Alstom's scope of work within the FLOW consortium will include the full maintenance of the transit system, including trains provided by Alstom for lines 4,5,6 and as well as non-Alstom trains for line 3, and fixed installations such as tracks, signalling, communication, passenger information systems and power supply.

Operations and maintenance services for Los Angeles International Airport

In 2018, Alstom and consortium partners won a contract for an automated people mover (APM) System at Los Angeles International Airport (LAX). The system will be built using a Public-Private Partnership contracting model, the first automated people mover system to be procured this way in the United States. Alstom will lead a joint venture that will provide operations and maintenance services for the system and related facilities for a 25-year period, following completion of the construction.

LAX is the fifth busiest airport in the world, and second busiest in the United States.

Vehicle and system maintenance for Eglinton Crosstown

In 2015, as a prime subcontractor to Crosslinx Transit Solutions Maintenance (CTSM), Alstom was awarded a 30-year maintenance contract for the 76 5-module Flexity LRVs being supplied by Alstom through a separate contract to Metrolinx for Eglinton Crosstown in Toronto, Ontario.

In 2019 Alstom was awarded a 30-year maintenance subcontract by CTSM for the maintenance of rail systems, specifically track, OCS, power distribution, signalling and communication systems.

Alstom has been working closely with the consortium during the design and construction phase, ensuring the system is designed for maintainability. Testing and commissioning is currently being supported by Alstom for revenue service commencement in 2022.

System maintenance for Edmonton LRV

In 2016, as part of TransEd Partners, Alstom was awarded a contract for the Valley Line LRT in Edmonton, Alberta to provide 30 years of operations and maintenance services. Alstom will bring its strong services portfolio to ensure the highest levels of safety, customer service, on-time performance, fleet availability and reliability for all assets on the Valley Line LRT. The companies responsible for the O&M are comprised of Alstom, Bechtel, and EllisDon.

One the design-build side, Alstom is responsible for the design and supply of the vehicles, operations and maintenance, signalling, communications, power supply and distribution, overhead catenary system, and related depot equipment.