Contact Alstom in Morocco
1st floor – Main building, Bouskoura, Road P3011, Morocco

Our footprint in Morocco
Present for a century in Morocco, Alstom is proud of its deep roots in the evolution of the Kingdom's railway network. Alstom delivered the first Citadis™ trams to Rabat and Casablanca in 2011 (190 delivered to date), 77 Prima™ locomotives and 12 Avelia Euroduplex™ trains for the first Very High-Speed Line in Africa in 2018. Alstom is also an active player in maintenance and signalling, providing services, parts, repairs & overhauls. Today, 1,310 linear rail kilometres are equipped with Alstom signalling solutions. With a team of local experts, Alstom Morocco has positioned the country as a globally competitive industrial base.
Did you know?
Alstom is constantly working to enhance the environmental benefits of its solutions, for example by deploying its eco-design policy. Alstom trains operating in Morocco have a recyclability rate of over 95%.
2
industrial plants, 1 of which will be completed in 2024
Our sites in Fez, Morocco
Alstom produces electrical wiring and Mitrac™ transformers in Fez, that are used in rolling stock delivered to customers around the world. The plant in Fez is also 1 of the only 2 Alstom owned cabling facilities in the world - an important part of Alstom's global supply chain.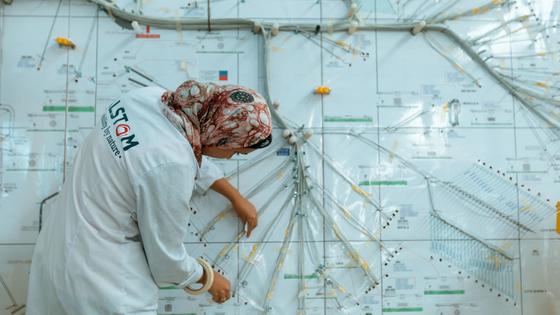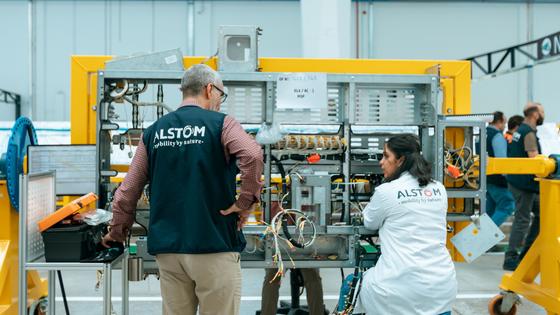 Our second plant, aiming for full operation in 2024, will make driving cabs, and is fully in keeping with the Group's commitment to develop the Moroccan rail ecosystem and build local rail expertise.
The first very high speed train line in Africa

The Moroccan railway operator ONCF chose Alstom's Avelia Euroduplex to provide modern, comfortable, and high-quality service for the first very high-speed line in Africa linking Tangier to Casablanca in just 2h10.

Citadis tramway for Rabat & Casablanca

Since 2011, Alstom's Citadis is the reference for modern urban mobility and is at the center of multiple city renewal projects. About 100,000 passengers in Rabat/ Salé and 220,000 in Casablanca use Alstom Citadis trams every day.

Prima locomotives for ONCF, Morocco

With modular platform designed to provide operators the most flexible solutions for freight, passenger and mixed services. Operational since 2010, these Prima locomotives covered over 8 million kilometres on the Moroccan railway network in 2021 alone.