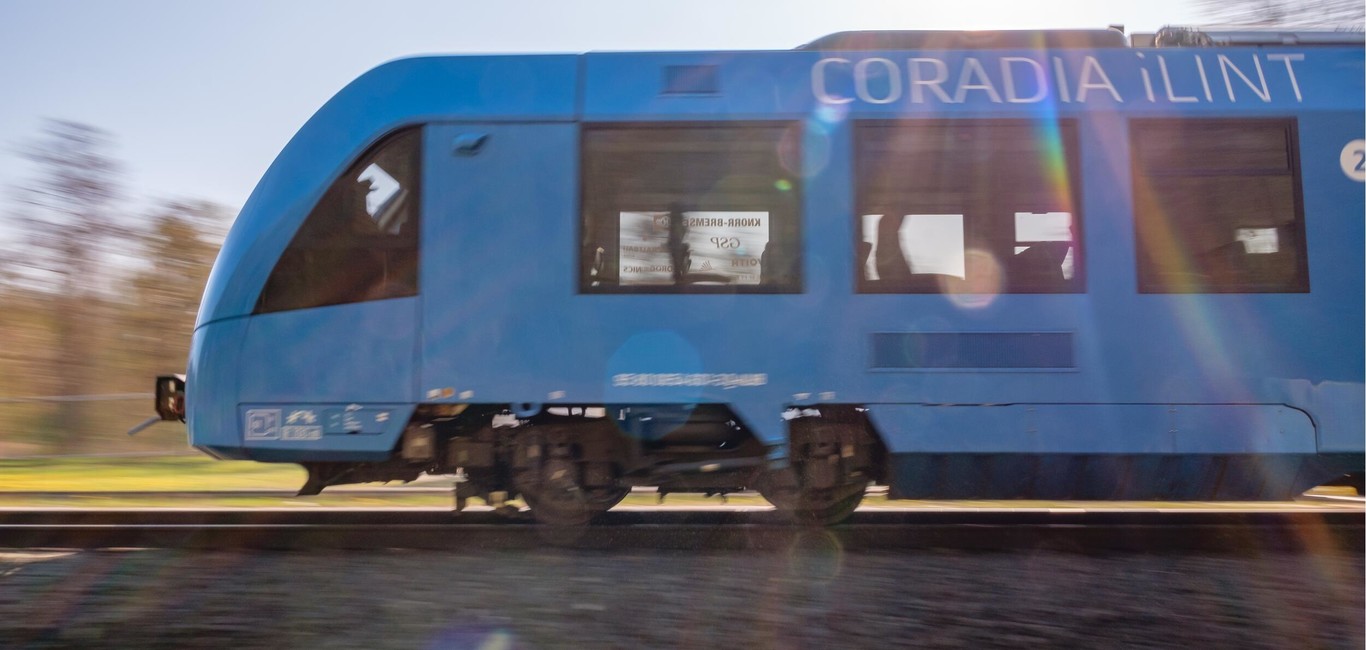 Contact Alstom in Germany
Eichhornstrasse 3
10785 Berlin


+49 (0)30 986 07 0
Germany has one of the richest railway traditions in the world, and Alstom is playing a major role in shaping its progress. Our German production sites have been setting quality standards for decades and continue to advance the full range of modern and innovative rail industry products that are "made in Germany" for the future. Here we develop, manufacture, and maintain vehicles and components both for the German market and for customers around the world. In Lower Saxony, Alstom is building the world's first fuel cell-powered, completely emission-free Cordia iLint regional train in series production.
We serve people's mobility needs clear across Germany with a wide range of rail transportation solutions. In many regions, our products form the backbone of urban, regional, and intercity transport. Numerous cities successfully rely on a mix of Alstom solutions for their public transport networks. From metros, trams and light rail vehicles to locomotives and regional and commuter trains, our products are moving millions of people and tonnes of cargo every day. Related services, as well as signalling solutions, complete our comprehensive portfolio for the German market.
Corporate social responsibility

Alstom Germany assumes responsibility for society, diversity and the environment and focuses on sustainability along the entire value chain. This corporate responsibility is a crucial part of every business decision.
Coradia iLint

Innovation made in Germany: the Coradia iLint is the world's first passenger train powered by a hydrogen fuel cell. The train emits low levels of noise, with exhaust being only steam and condensed water. In operation in Germany since 2018.

Digitalisation of existing fleets for Digital Node Stuttgart

Equipping a total of 333 regional and S-Bahn trains with signalling technology will bring ATO operation to German mainlines. The new signalling technology will increase capacity and frequency on the Stuttgart network while also making the trains' performance more sustainable.

Delivery of state-of-the-art vehicles for S-Bahn Hamburg

This order marks Germany's first implementation of automated train operation (ATO) in automation level 2 (GoA 2) for new S-Bahn vehicles. The trains will feature the latest generation of digital signalling and automation systems for greater capacity and reliability.

Coradia Continental for ENNO

A world premiere: Alstom is testing highly automated regional trains in Lower Saxony as part of a research project. The legal and technical requirements for the use of highly automated trains in regional passenger operations will be tested until 2023.
Coradia iLint

With LNVG and RMV, two operators have already decided to embrace environmentally friendly hydrogen technology. In addition to delivering a total of 41 vehicles, Alstom will also be responsible for their maintenance as well as the supply of hydrogen.

Coradia Stream High Capacity

Our customer LNVG has ordered 34 of these modern double-decker trains to advance comfortable and sustainable mobility. Alstom will also be responsible for maintenance of the vehicles for 30 years.

World-first: Automatic Train Operation for regional passenger trains to be tested in Germany

For the first time in the world, Alstom is testing highly automated regional trains in Lower Saxony/Germany as part of a research project starting in 2021. The legal and technical requirements for the use of highly automated trains in regional passenger operations will be tested until 2023.



Light rail vehicles

More than 40 cities in Germany trust in Alstom's light rail solutions, more than 1,000 vehicles are in operation throughout the country. Customers appreciate the state-of-the-art assistance systems and the possibility to rely on long-term spare parts supply
What if you could work on bringing the environment, people and technology together? Meet Cécile, Jamina, Matthieu and Felix and find out how we work together with passion and commitment to solve problems in a sustainable way.
Working at Alstom in Germany 
Alstom is committed to create a diverse and international working environment that reflects the future of our industry, our clients, and end-users. As an employee, you will have a unique opportunity to continue to build your career and directly contribute to the expanding growth of the global transport industry.
Apprenticeship with Alstom - always a good idea!
You will hold your leaving certificate in your hand this summer? You are interested in technical or commercial matters? You are looking for a perfect career start? Then send your application to Alstom!
Alstom belongs to the leading manufacturers of railway technology in Germany and is the only group to offer maintenance, service and modernization under one roof.
Apply for your apprenticeship for the next training year from 1st July:
Mechatronics technician
Construction mechanic
Industrial clerk
Students in a joint practical training programme (mechanical engineering, electrical engineering)
Your benefits
An apprenticeship with Alstom benefits from long-lasting experience and is characterized by the highest quality standard! Practical and work-relevant transfer of knowledge is a matter of fact for us, with the opportunity for you to further develop internally or abroad. Become part of an international large group and benefit from competent trainers, comprehensive support and an apprenticeship pay according to collective wage agreements.
Have we sparked your interest? Then submit your application, including the following documents:
Cover letter
Curriculum vitae
The last two certificates or the leaving certificate
Further enclosures (internship certificates, etc.)
to: ausbildung@alstomgroup.com (Subject: Application for apprenticeship)
or to:
Alstom Transport Deutschland GmbH
Stichwort: Bewerbung Ausbildung
Linke-Hofmann-Busch-Straße 1
38239 Salzgitter
To access Bombardier Transportation apprenticeship positions
Alstom Service GmbH in Waibstadt (Documents in German)