Diverse and entrepreneurial people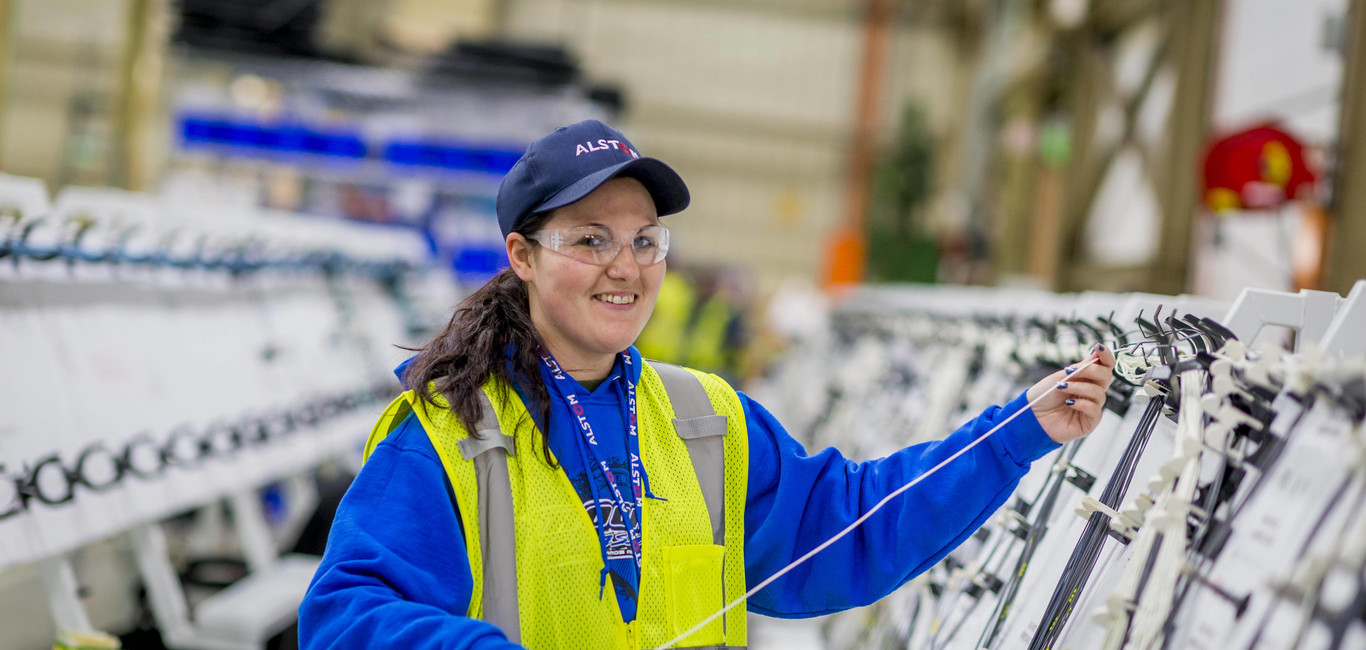 Sharing the same culture around the world
Alstom knows that employee empowerment is crucial to its success and continues to strengthen its culture by promoting diversity and entrepreneurial spirit with a fundamental commitment to integrity and high ethical business standards and practices.
Alstom sets the highest standards on safety, embodied by a twofold commitment: win the trust of operators and passengers through reliable, effective solutions; and prevent occupational risks to offer its employees and contractors the best possible working conditions.
36,300

employees worldwide

25%

of women managers and professionals, our objective for 2020

87.2%

of employees trained in 2018/19
Team, Trust, Action
Team because...
Alstom's business is based on our collective discipline and efforts to deliver and execute projects successfully, and networking to ensure we take full advantage of all the competencies available.
This team spirit, grounded in our dedication to each employee's development, extends to our collaboration with our partners and customers.
Trust because...
Mutual trust is essential for the proper conduct of our business and the efficient management of our projects.
Trust is built on the responsibility given to each decision maker, the delegation of authority, and the belief in the importance of each employee's role in Alstom's development. It is based on the openness of each individual to his or her professional environment to ensure transparency.
Action because...
To reach Alstom's commitment to deliver the very best products and services that exceed customer expectations, action is a priority for all of us. Action is built on strategic thinking and underlined by our customer care, integrated into our daily activities and into each project.
Action involves adopting clear priorities, a speed of execution that differentiates us from our competitors, and the ability to report the achievement of our business objectives. Leadership is essential to drive action.