Alstom in the Netherlands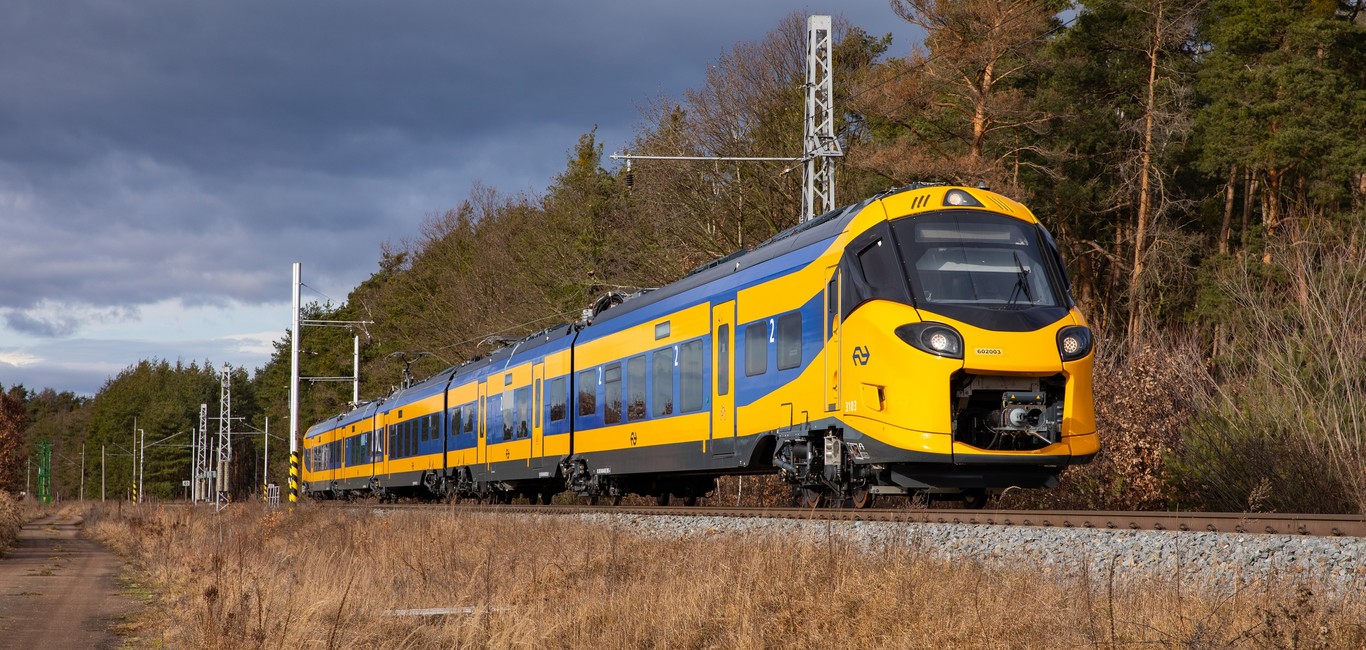 Contact Alstom in the Netherlands
Vliegend Hertlaan 15-97 (8th floor)
Utrecht
3526 KT
+31 30 292 96 11
Your innovative, reliable and sustainable partner of mobility systems in the Netherlands to build a greener and smarter mobility
Alstom is a major supplier of sustainable railways solutions – rolling stock, signalling and associated services - in the Netherlands and currently employs in the country approximately 400 people across 17 sites.
These sites are enabling a high proximity to our customers and partners, operators, municipalities and provinces.  The locations include today signalling project offices in Utrecht, Duivendrecht and Amsterdam, 9 servicess sitesand workshops in Ridderkerk, Rotterdam and Nieuwegein. 
Our proud history in the Netherlands is already over 40 years old and includes the supply of 28 metros M5/M6 in Amsterdam for GVB, 113 Citadis trams and 88 Flexity SG3 metros in Rotterdam for RET and 72 Regio-Citadis tram-trains in The Hague for the HTM RandstadRail operation. Alstom succeeded the first implementation of ERTMS level 2 on the BetuweRoute and Hanzelijn freight lines, as well as new interlocking for the ProRail network and the equipping of 180 trains with ERTMS on-board equipment. Our Services department managed to modernize the traction system of the VIRM fleet of NS, to upgrade 131 Sprinter Light Trains with toilets and to make them more accessible to the visually impaired and passengers with limited mobility and is maintaining on-board/trackside ERTMS systems and over 60 Traxx locomotives for NS.
In the more recent years, Alstom has supplied the latest CBTC signalling platform for the Amsterdam metro (Noord/Zuid line and Ring line) in both track and metro vehicles and supplied the signalling system for the Rotterdam metro network.  Alstom is supplying 99 Intercity New Generation trains to NS for the HSL-Zuid and main rail network (HRN) and ICNG trains for cross-border service to Brussels.  On the Services side, Alstom is maintaining the tramway fleet of Utrecht since December 2019 and is providing digital maintenance services for several Dutch operators. 
In 2021, Alstom integrated Shunter B.V., the market leader in the Netherlands for planned maintenance, repair and overhaul of freight locomotives and wagons, both in her own workshops and on location.  This acquisition will support Alstom to become a long term support and full-service organization in the area of the maintenance of rolling stock in the Benelux.
 
A sustainable focus
The Netherlands, a dynamic path towards more smart and sustainable mobility
The solutions that Alstom develops are designed to optimize sustainability throughout the entire product life cycle.
Globally, Alstom's main objective for 2025 is to reduce the energy consumption of its products and services by 25%, compared to the 2014 data. As of March 2020, it has achieved a reduction of already 20%. 
In the field of innovation, Alstom has done tests, together with operators in the Netherlands , with Autonomous Train Operation (ATO) (GoA2 and GoA4), Hybrid Level 3 and with the Coradia iLint hydrogen train, which has been successfully tested on the Groningen-Leeuwarden line. All this in order to contribute to the development of a smarter and greener mobility and a healthy planet.  
11
sites, project offices and depots
700
rail vehicles operating or contracted in The Netherlands
5
CO2 level performance of our activities (sites and solutions) in the Netherlands
Strong expertise in signalling

Alstom has been one of the primary players in developing and implementing the ERTMS (European Railway Traffic Management System) signalling solution for the European railways. The system is amongst other things increasing the security level on the rails and lead to more trains on time In The Netherlands, Alstom implemented as first première the ERTMS solution on the freight lines BetuweRoute and Hanzelijn. The company has also equipped over 180 trains with its ERTMS solution.
In urban signalling, the Dutch teams have implemented a complete CBTC system (Urbalis) for the Amsterdam metro (Noord/Zuid lijn and Ring lijn) and a complete signalling system for the Rotterdam metro.
The CBTC system reduces the heading between 2 metro's to 80 seconds and the energy consumption to 25%.
Alstom has a strong team of worldwide 13.000 experts in signalling. Utrecht, Duivendrecht and Amsterdam are strategic sites for Alstom's train control expertise for local projects with over 100 experts.


Large Services portofolio

Full service project portfolio from Parts & Repairs to availability contracts. Parts & Repairs and Frame Agreements tramways, metro's, trains and locomotives for GVB, RET, HTM, NS, DB Cargo. Maintenance and vehicle availability contracts for DB locomotives. System and components upgrades for the VIRM fleet and fleet monitoring services for hybrid locomotives and metro Amsterdam.

NS Intercity trains

NS has ordered a total of 99 lntercity trains from Alstom. In 2022, these Intercity New Generation (ICNG) trains will run step-by-step on the Amsterdam-Rotterdam-Breda route on the high-speed line, followed by The Hague-Eindhoven and Amsterdam – Groningen / Leeuwarden. The ICNG Coradia Stream is a modern train combining all the latest technologies of the Coradia platform, offering a very good riding quality to passengers and to NS staff.

Signalling


Ongoing delivery of Atlas, Alstom's ERTMS-based signalling solution on Betuweroute extension projects : Zevenaar, Havenspoorlijn and A15 line, as well as installing new on-board ERTMS equipment on various vehicles, such as passenger and freight trains. Regarding Urban applications, Alstom is providing signalling systems for the cities of Amsterdam and Rotterdam
In order to keep the installed systems on the right level of safety and operation, Alstom has several long term services contract for mainlines and urban signalling.




Services

Daily preventive and corrective maintenance of 49 Urbos 100 tramways for the Province of Utrecht with use of cutting-edge tools such as the real time monitoring for predictive maintenance to gather relevant data of the tramways. Alstom is offering several Dutch operators digital modern preventive maintenance through digitalization tools to further improve the efficiency, reliability and performance of their fleets. Maintenance, overhaul and repair of Traxx locomotives, providing daily fleet availability to deliver green mobility on the passenger and freight market.

The so-called CO2 performance ladder is an instrument that helps organizations to reduce their carbon emissions, in the performance of projects and in their business operations. Widely used in the Netherlands with a certificate on the performance ladder, organisations can receive an award advantage when they apply for tenders. The CO2 performance ladder comprises 5 levels. Level 5 means that the organisation aims to reduce CO2 emissions within the organisation and all of its projects and also from the business chain and sector. Needless to say, Alstom always has the highest ambitions regarding CO2 reduction. The highest C02 level 5 performance certification has been confirmed since 2014.

Besides the C02 Performance, Alstom in the Netherlands is also certified ISO 14001 for its operations. Alstom Netherlands is also certified ISO 14001 for its operations.