Alstom in the Netherlands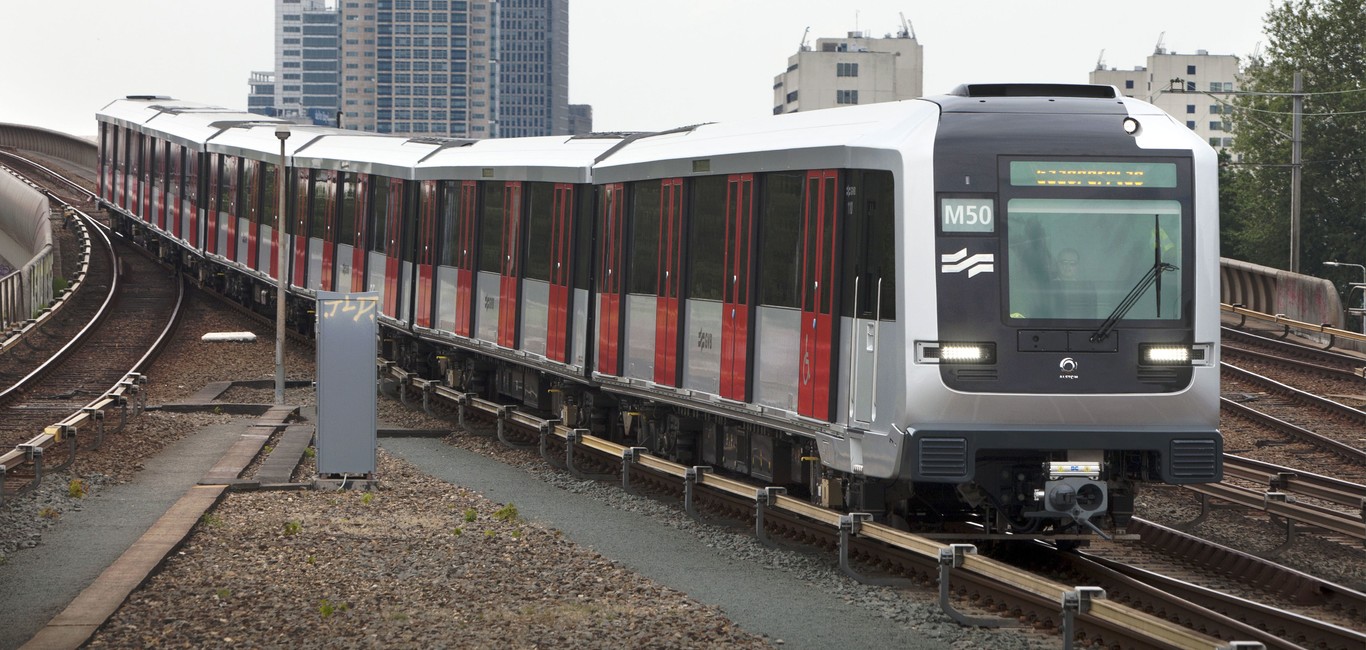 Contact Alstom in the Netherlands
Vliegend Hertlaan 15-97 (8th floor)
Utrecht
3526 KT
A major sustainable supplier of mobility systems in the Netherlands
Alstom in The Netherlands is one of the major suppliers of rail systems. The company focuses on supplying rail vehicles for local rail transport such as metros, tramways, regional trains but also digital signalling systems for safe and performant railway networks and services for electronic components and signalling equipment. These activities are led by 2 sites: Utrecht and Ridderkerk.
Alstom in The Netherlands operates on a environmental conscious base and targets to reduce CO2 emissions in its Dutch facilities. The certification has been maintained in 2015 en 2016.
Focus on sustainable mobility

Alstom develops and produces equipment, systems and services for the railway sector like trains, trams, metro's, signalling systems, infrastructure and services like maintenance and modernisation. With the focus on sustainable mobility, Alstom introduced recently several innovations like the passenger train on hydrogen Coradia iLint and the new e-bus Aptis.
5
CO2 level performance in Dutch sites
Urban transport

113 trams Citadis in Rotterdam for RET ; 72 tram trains Citadis in The Hague for HTM ; 28 metros Metropolis in Amsterdam for GVB.

Strong expertise on ERTMS

ERTMS safety system on the Betuweroute (130 km freight route) and on the Hanzelijn (40km) and maintenance ; ERTMS on-board equipment in freight locomotives.

Urban signaling

Complete signalling system the Rotterdam Metro ; Complete CBTC systems (Urbalis) for the Amsterdam Metro

Rolling-stock modernization

Maintenance and systems/components upgrades on ICR cars of NS, MP 89 (France), NS93 (Chili) and Class 323 (UK), VIRM double deck cars for NS, 60 Citadis trams in Rotterdam.
Dutch Intercity trains

In summer 2016, Alstom signed a contract with NS for the delivery of 79 new intercity trains to operate on the high-speed line and on the core rail network.

Urban signaling

CBTC safety system (Urbalis) for the Amsterdam metro network, including the new NoordZuidlijn: testing and commissioning of CBTC on trains ; Conventional signalling system for Rotterdam Metro.

Betuweroute

Betuweroute extension projects with ERTMS on Zevenaar, Havenspoorlijn and A15 line.