Commitments
Diversity and Inclusion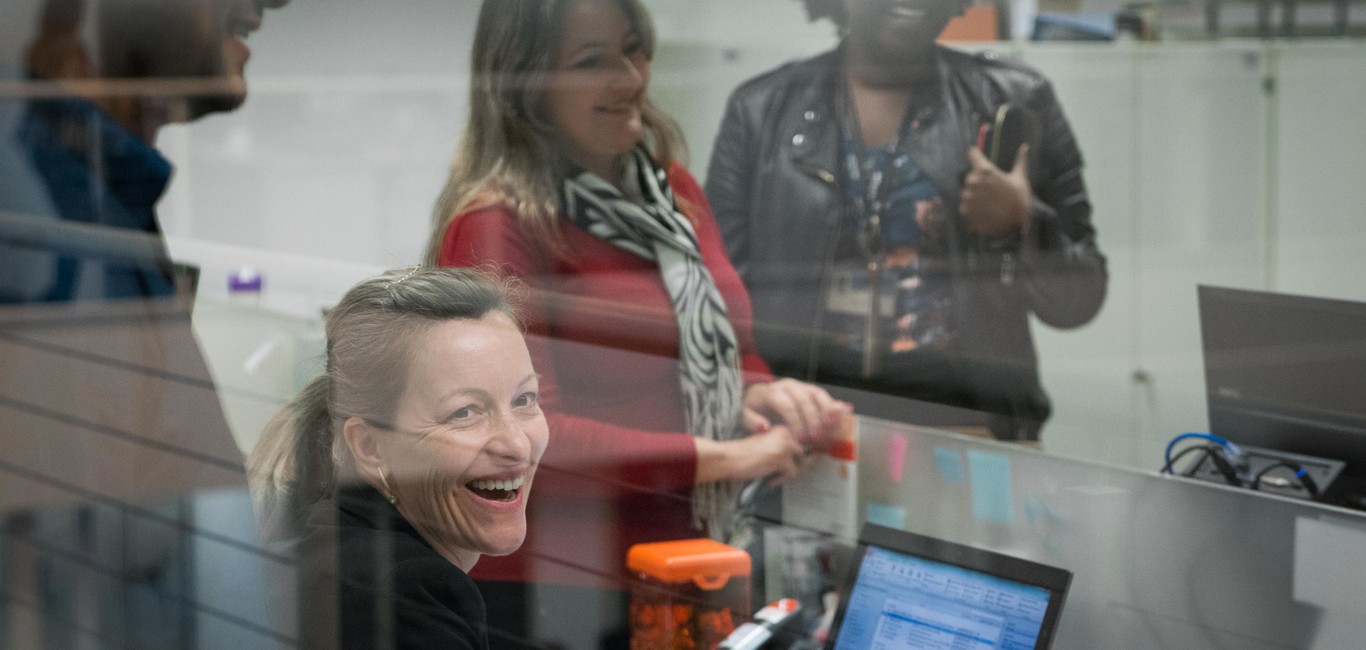 Encouraging diversity and inclusion to nurture creativity and innovation
Alstom is an international company and our People Vision truly embodies the essence of Diversity & Inclusion. Wherever we operate, and across all our businesses and product lines, we want to create an inclusive culture in which diversity is recognised and valued.
By bringing together people from diverse backgrounds and giving everyone the opportunity to contribute their knowledge, skills, experiences and perspectives, we create shared value for Alstom and its stakeholders while reflecting the diversity of our customers.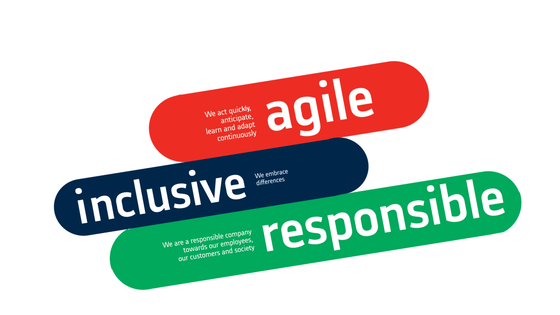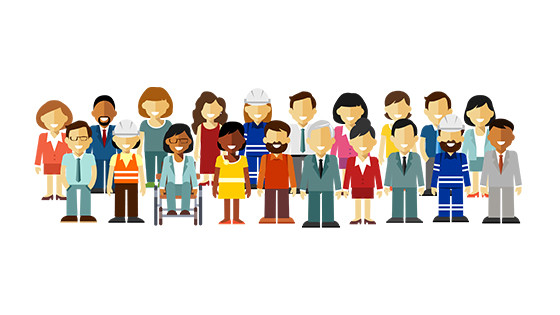 Regardless of gender, country of origin, age, colour, religion, sexual orientation, physical ability and only based on performance, leadership, potential, behaviour & competencies, everyone can succeed and contribute to the sustainable success of Alstom.
Clear objectives and vision to foster inclusion
Inclusion helps create a work environment and a culture where all differences are valued, respected and leveraged without any bias. Diverse teams provide wider perspectives and boost performance and innovation. 
To uphold the commitments that underpin the Diversity & Inclusion journey, Alstom has set measurable objectives for achieving diversity and inclusion in the Company and has set up a robust structure at the group level, as well as within the regional entities to reach these objectives.
The Diversity and Inclusion (D&I) Steering Committee, which is made of members of the top management, is responsible for the development of corporate D&I strategy and the definition of global initiatives. The Alstom Executive Committee  evaluates the progress of the organisation towards the D&I goals on a yearly basis.
The deployment of these initiatives is supported both, by dedicated training courses and internal communication campaigns and by a network of D&I Champions in the regions.
40%
Minimum target ratio of each gender serving on the Board. As of March 2022, 45% of the Alstom Board members are women.
28%
Minimum target ratio of women in managerial and professional roles. As of March 2022, the proportion of women in M&P roles is equal to 23.2%.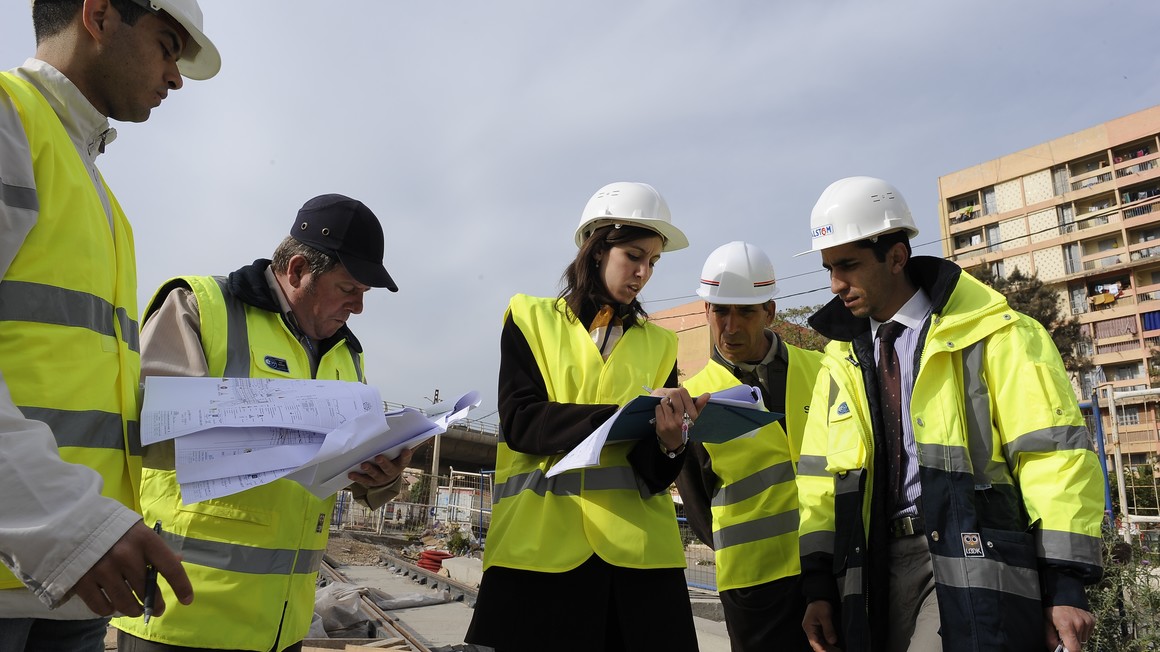 Organisation, Planning, Coordination (OPC) team meeting for the Algiers tramway project
Alstom's 2021 D&I strategy
The D&I Steering Committee has defined four main focus areas for the next two years:
By 2025, we aim to reach 28% of women in manager, engineering and professional roles and 28% in senior leadership positions. Overall, we want to accelerate the recruitment of women, especially in the engineering and industrial positions, through a robust talent acquisition process to increase the number of women among finalist candidates (at least one female finalist for each position).
In addition, we carefully follow our women talent pipeline and have developed several initiatives at global and local level to support their growth in mentoring, coaching and leadership programmes. Our women's network also plays a key role in achieving our gender balance targets: The Global AWE – Alstom Women of Excellence Network is now in place consolidating several regional and country AWE networks.
We also aim to ensure a clear and equal gender pay, thanks to dedicated global action plans and adjustment measures (on top of local initiatives), and systematic and regular monitoring of the situation and the progress made. 
Beyond the increase of gender diversity, we promote a workplace that takes into account work life balance needs, supporting our employees as parents and as caregivers through flexibility at work policies.
Alstom aims to recruit more employees with disabilities, provide them with an accessible work environment and challenge misconceptions about disabilities and employment. All levels of management should be involved in the process.   
With presence in 70 countries and 130 nationalities onboard, Alstom wants employees from all countries to see themselves represented at all levels of the organisation, including senior leadership. It is equally important to help all employees develop awareness of cross-cultural differences. Specific action plans have been developed at local level to take advantage of this asset. 
But the year 2021 has been particularly dedicated to "get to know each other" in the context of the integration legacy Alstom and legacy Bombardier Transportation. A specific roadmap was defined and implemented to make the two Companies start a journey to know each other and build a common culture. Interviews, focus groups and online discussions were conducted to understand both legacy Alstom and ex-BT's cultures independently, among other initiatives.
Alstom aims to create a work environment where employees with all sexual orientations and gender identifications feel respected, as well as provide a zero-tolerance environment on all kinds of harassments. 
In addition, specific action plans have been developed at local level to take advantage of the number of nationalities, cultures and approaches that its employees represent.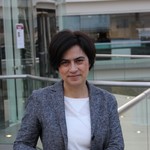 "Our approach to Diversity & Inclusion is a mix of global and local initiatives, in order to take into account the specific business and socio-cultural context of each country."
Global Talent and Diversity & Inclusion Director
In terms of gender diversity, several flagship initiatives are in place at country level such as 'Alstom Women of Excellence' in the United States and in India, but also in partnerships with Valore D in Italy and Elles Bougent in France. Most of the women working for Alstom are involved in STEM initiatives (Science, Technology, Engineering, Mathematics studies for girls). Many countries organise visits in schools (in Italy and in the UK initiatives called "Inspiring Girls") or welcome young girl students for a training period (as in Australia the Lucy Mentoring Program'.
Every year, we organise a "We Are All Differently Abled Week" (WADA) week. During this week, our sites around the globe promote the professional integration of people with disabilities and share their good practices. The best four practices are awarded by Alstom's Diversity & Inclusion (D&I) Steering Committee.
Companywide Diversity & Inclusion Champion network
To give power to motivated employees, Alstom has created a network of Diversity & Inclusion Champions in 2018. Today, every Region, Country and Product Line has one or more leaders for this cause. Together, Champions collect and share best practices, spread awareness, help train employees in-person and online, flag behaviours that need to be changed and help roll out various initiatives.  
"Articulating the business benefits that come with a diverse organisation is a crucial step. It helps to ensure that leaders, who are able to influence the direction of the organisation, can steer the course."
APAC & China IS&T BP Director and APAC D&I Champion
Alstom commits to disability inclusion
In 2021, Alstom has joined The Valuable 500 – the largest network of global CEOs committed to diversity – ensuring disability inclusion features prominently in its leadership agenda. Alstom's commitments are both external, concerning the accessibility of its mobility solutions to all passengers, and internal, concerning inclusiveness within the company's workforce.
Alstom in the UK leads the way with a very active Voices of Disability Group which has achieved "Disability confident employer" status, under a government scheme to encourage employers to recruit and retain disabled people. With the aim of improving conditions for all Alstom UK employees, the ERG "Voices of Disabilities (UK)" is committed to achieving "Disability confident leader" status by enabling all current and future employees to achieve their full potential at work, regardless of disability or career responsibilities.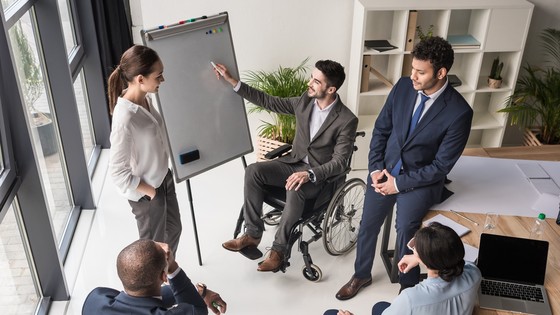 'All Abilities' Toolkit
In 2020, we have created the Alstom 'All Abilities' Toolkit aiming to help build a common understanding about disabilities, to break down myths or misconceptions and to highlight challenges - enabling a globally inclusive and accessible environment for all our stakeholders.
Download the toolkit below