An unwavering commitment to integrity
As a global leader evolving in a complex environment, Alstom has always placed integrity, reliability and responsibility at the heart of its actions and values. This commitment is underpinned and driven by a strong culture of ethics and compliance and the initiatives that stem from it.
A culture of integrity
Whether with suppliers, customers, partners or employees, Alstom fosters long-term relationships based on transparency, integrity and loyalty. Alstom's reputation can only be built by continuously strengthening ethical rules and procedures.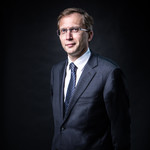 > 20
languages for the new version of the Alstom Code of Ethics
490
local Ethics and Compliance Ambassadors at Alstom worldwide
Advanced ethics and compliance initiatives
Alstom has one of the most advanced company Ethics & Compliance rules. Its Code of Ethics defines a comprehensive, internationally recognised set of procedures for relations with stakeholders, including customers, suppliers, contractors and partners. The Integrity Programme clarifies these commitments for each employee through training, awareness-raising and engagement, supported by a network of 490 local ambassadors.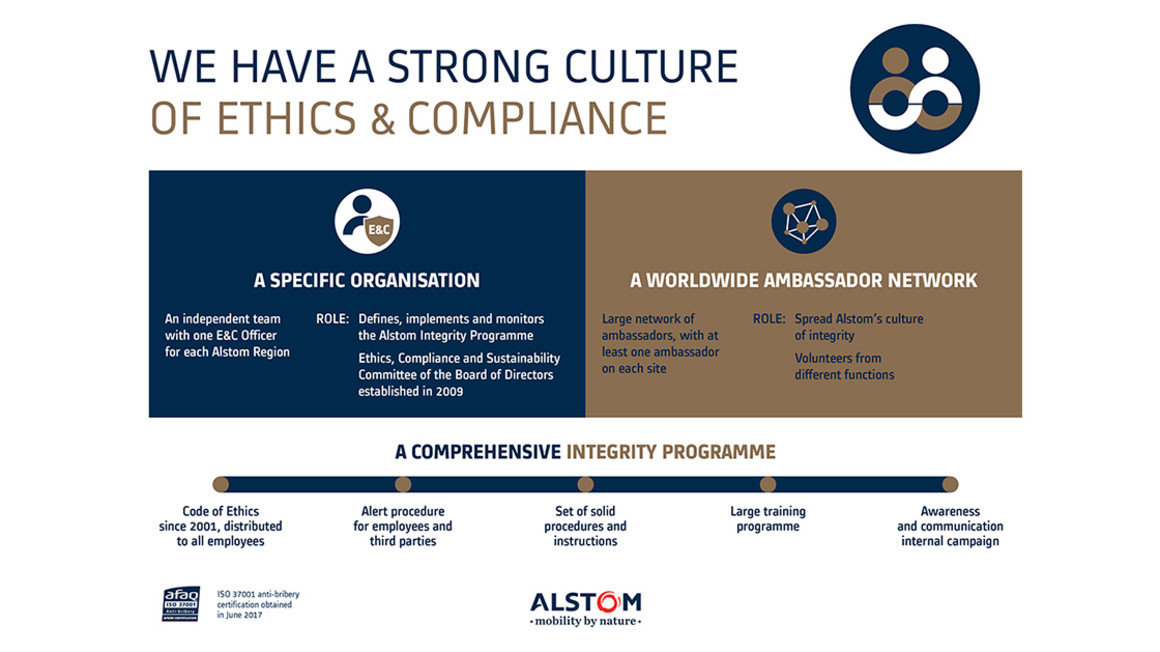 Alstom's Code of Ethics
Outlining Alstom's commitments, the Code of Ethics is designed to promote honest and ethical conduct with all stakeholders: customers, suppliers and contractors, competitors, shareholders, governments, regulatory authorities and the general public.
First published in 2001, it has since been regularly completed and supplemented. The Code of Ethics is distributed to all employees and given to all new hires. Every employee is accountable for respecting the principles and rules of the Code of Ethics. It is each individual's personal responsibility to exercise his or her activities with loyalty and integrity. Managers, whose responsibilities extend beyond those of employees, have to set a good example of ethical conduct, promote this attitude and to be vigilant in preventing, detecting and responding to any violation of the Code of Ethics. They are required to protect employees who report violations.
Upholding integrity promises
To uphold the commitments that underpin the Integrity Programme, Alstom puts in place dedicated training courses, clear procedures and internal communication campaigns. Employees and third parties also have easy access to an alert system to report any suspected violations of the Code of Ethics or Alstom rules and policies. Reports can be made confidently via the website or a dedicated hotline 365 days a year.
Alstom Alert Procedure: simple and accessible
Any person or third party who may have reason to suspect a violation of the Code of Ethics or Alstom rules and policies may use the Alstom Alert Procedure.
Fighting corruption - ISO 37001 Certification
In 2017, Alstom obtained the first AFAQ ISO 37001 certification awarded by AFNOR Certification on a European scale, confirming its commitment to fighting corruption.
Audit campaigns were launched for the remaining regions and since the beginning of 2019, Alstom is now certified ISO 37 001 for all of the 6 operational regions.
The international ISO 37001 standard advocates a series of measures to help organisations prevent, detect and tackle bribery. The AFNOR Certification highlighted the management team's desire to instill an ethical culture within the company, procedures adapted to risk, particularly at the purchasing level, and the direct involvement of employees through a network of E&C ambassadors.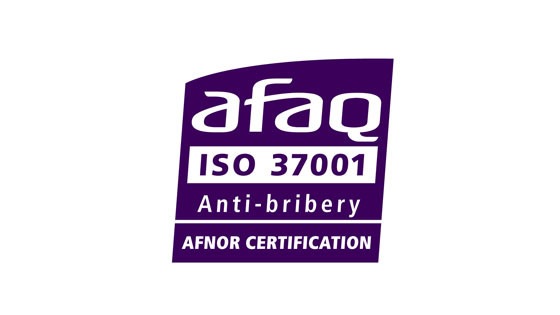 Dedicated ethics and compliance resources
The Ethics & Compliance team responsible for the Alstom Integrity Programme aims to implement a culture of integrity and ensure all the rules are applied. The Ethics & Compliance team has a wide scope of intervention covering:
Prevention of corruption
Relationships with business partners: sales partners, suppliers, contractors consulting companies, joint ventures and consortiums
Conflicts of interest
Charitable and political contributions
Gifts and hospitality
Facilitation payments
Sponsorship
The team reports directly to the General Counsel and is independent and autonomous in its fields of action. The Chief Compliance Officer has direct access to Alstom's Chairman and CEO, and to the President of the Board's Ethics, Compliance and Sustainable Development Committee.
The Ethics, Compliance and Sustainable Development Committee (EC&S Committee) reviews Alstom's policies on ethics and compliance matters and the systems and procedures in place to carry out these policies and provides the Board of Directors with its views. The Chief Compliance Officer is secretary for all matters related to Ethics & Compliance.
More information? Check out Alstom's integrity FAQs
Data privacy
At Alstom, your data privacy is essential and constitutes a key principle of our Code of Ethics. Alstom's data privacy policy is stated in the Alstom Data Privacy Charter.
Any person has the right to access, rectify, and/or, in certain circumstances, erase any personal data that could be held by Alstom, as well as restrict or object to the processing of personal data. 
Should you wish to exercise these rights, please contact data.privacy@alstomgroup.com.
Alstom Group Rules and practices