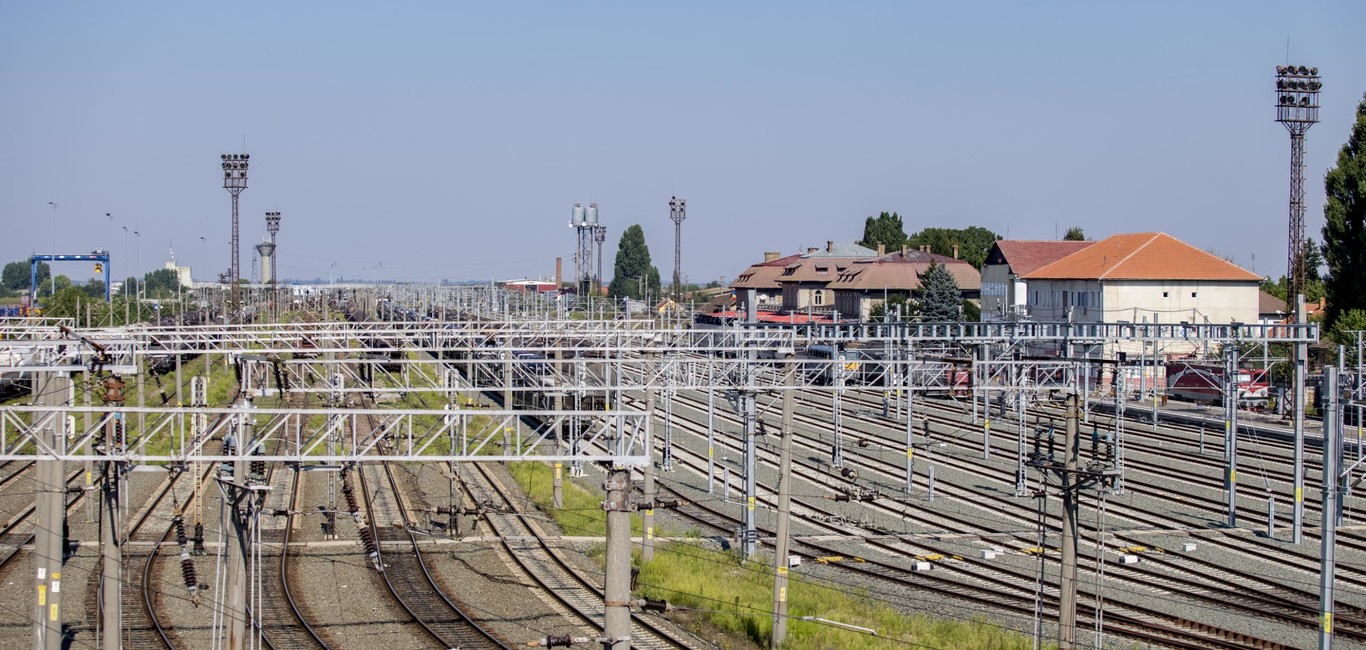 Contact Alstom Romania
32 Razoare Street sector 6
060119 Bucharest


+40 21 272 17 00
A pioneering role in Romania for a sustainable railway transport, through innovative solutions
For almost 30 years, Alstom has been an innovative pioneer playing an important role in Romania's transition towards a modern and sustainable railway transport. From state-of-the-art digital rail control, to infrastructure and electrification projects, along with metro and mainline rolling stock and the long-term maintenance of the metro fleet in the country's capital city Bucharest, Alstom is constantly making a difference in the mainline and urban rail transport in Romania.
Alstom will provide the first fully automated metro system in Romania, following the signature of the contract for the Cluj-Napoca metro on 25 May 2023, in an association with civil works companies Gulermak and Arcada.
The company is also responsible for other impressive premieres in the Romanian railway transport, such as:
1st

ERTMS Level 2 signalling system

installed on a rehabilitated conventional railway line: Border–Curtici-Arad-Km. 614

1st

modern, fully automated traffic management centre

ever installed in the country, in Arad

; Simeria and Brasov ones to follow, also implemented by Alstom

1st

CBTC signalling

system

installed

in Romania – Line 5 of the Bucharest metro, first phase commissioned in September 2020

1st new Electric Multiple Units purchased in the country: 37 Coradia Stream trains
Through the diversity and complexity of its projects, Alstom is a very attractive employer for the young generations of Romanian specialists, giving them a unique chance to professionally grow in an international environment with access to worldwide knowledge and capabilities.
Alstom's Shared Services Organisation in the city of Cluj-Napoca has three major business units in two locations, totalling over 650 employees: Finance, Human Resources and Procurement, providing specialised services to many countries in the group.
1,200
permanent employees mainly in Bucharest, Cluj and Brasov
>80
metro trains fully maintained in Bucharest
19
years ongoing maintenance for Bucharest metro trains
13
Metropolis trains to be delivered for Bucharest metro with the option for another 17
Metropolis metro trains for Bucharest

In December 2020, Alstom and Metrorex, the operator of the Bucharest metro network, signed a contract for a total of up to 30 new Metropolis trains for the newly built Line 5, delivered in two lots. The contract for the first 13 trains can be subsequently extended with the option to deliver another 17 trains, based on customer's order. The first 13 trains will be delivered within 30 months after contract signature.

Inter-regional passenger EMUs for Romania

On 16 September 2022, Alstom and the Romanian Railway Reform Authority (ARF) signed an addendum to the initial contract for the delivery of 17 additional Coradia Stream inter-regional trains and associated maintenance services for 15 years. These trains will supplement the first 20, ordered in March 2022, creating the first passenger railway fleet provided by Alstom in Romania. These 37 modern inter-regional electric trains will significantly contribute to the country's transition to sustainable mobility.

Rolling stock maintenance of the Bucharest Metro train fleet

Ongoing project with Metrorex, Bucharest state-owned metro operator, to provide preventive, corrective maintenance and overhauls for 83 trains (498 cars). Initially signed in 2004, it still remains one of the most important ongoing projects for Alstom in Romania. The Romanian maintenance team also provides expertise for the first Alstom project in Bulgaria. The contract was signed in December 2019, for the maintenance of the passenger fleet of the national Bulgarian operator BDZ.


Infrastructure and signalling projects

Rhine-Danube railway corridor: Alstom has been active in ongoing rehabilitation works on the Romanian part of the Rhine-Danube Corridor since 2012 and now has seven signalling and infrastructure projects on this section. Rehabilitated lines provide improved safety and speed for freight and passenger transportation, as well as increased traffic capacity by over 25%.

Cluj-Napoca – Oradea – Episcopia Bihor: Two new projects, lots 1 and 2 of this railway section.

Cluj-Napoca metro: turnkey metro project, fully automated. The contract was signed in May 2023 and Alstom will provide system integration, signalling, telecommunication, power supply, track work, platform doors, security, control centre and a cybersecurity platform.

First CBTC project in Romania

In September 2020, Alstom announced the opening of Metro Line 5, an iconic metro project in Bucharest, for which the company delivered the first phase of the signalling system (electronic interlocking) in a record time, less than a year for 10 stations. This project makes possible a new premiere for Alstom in Romania, with the Romania's first CBTC (Communication-based Train Control) system. Once fully operational, it will bring 30% increase in line capacity while saving up to 30% of energy.

Proven competences in Digital & Integrated Systems (D&IS)

Bucharest has increasingly gained solid experience in Digital & Integrated Systems (D&IS), with expert teams providing engineering support for signalling, systems and infrastructure projects, both locally and internationally.

Shared Services organisation with international scope

Alstom's Shared Services organisation in the city of Cluj-Napoca provides specialised services to many countries in the group. The Finance Operation centre is engaged in delivering complex and reliable services for 37 entities in the EMEA region.

The HR Global Services Centre handles a large variety of services in the area of Recruitment, Compensation, HR Administration, Payroll, Global Mobility, Training and HR Data & Systems for over 100 Alstom sites in 23 countries.

The Global Procurement Centre covers a wide range of activities for Indirect & Direct Procurement and Supply Chain, from pure transactional activities (PO placement, RFQs and Expediting) to end-to-end roles (buyers, material planners), ensuring a smooth delivery of parts & services, in full alignment with partner sites.
Did you know that 30% of our engineers in Romania are women? 
Hear more from Georgiana, Adina, Ioana, Diana as they tell us about their jobs in this video!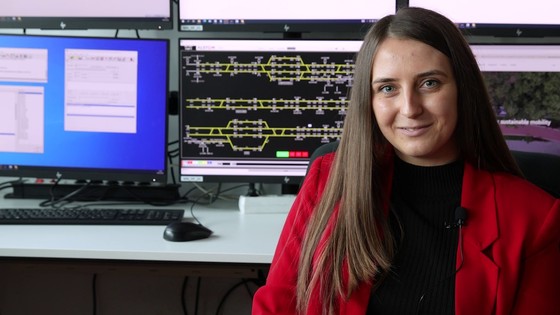 Working at Alstom in Romania
Joining Alstom means being a part of a highly qualified international team and you will be working for some of the most prestigious projects in the railway industry, both in Romania and internationally. Our work environment is dynamic and positive and our organisation is fast-growing. We offer an innovation oriented culture with international career opportunities. With Bucharest turning into a regional centre of excellence for signalling and infrastructure projects covering the entire Central and Eastern Europe region, our engineers will have the opportunity to work in exciting projects not only in the region but also accross Europe at large.
Alstom is committed to create a diverse working environment, that reflects the future of our industry, our clients and end-users.  As an employee, you will have a unique opportunity to continue to build your career and directly contribute to the expanding growth of the global transport industry, and a greener more sustainable future for mobility.
Alstom's global Shared Services Centre in Cluj-Napoca is a leading employer in the region. Its main specialities – HR, Finance and Procurement – generate new highly-skilled jobs every year.
The Management System of Alstom Romania is certified according to the following standards: 
Quality Management System – ISO 9001 

Health and Safety at Work Management System – ISO 45001 

Environmental Management System – ISO 14001 

Energy Management System – ISO 50001