Alstom in the Czech Republic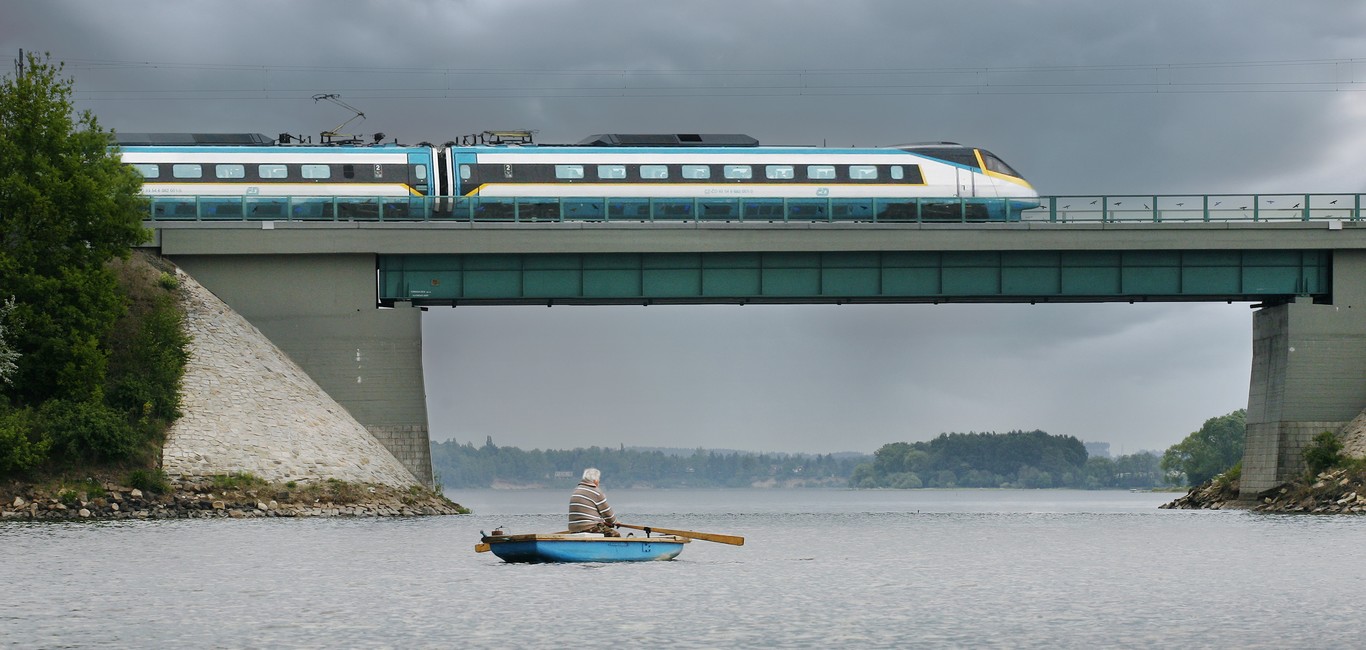 Contact Alstom in the Czech Republic
Alstom Czech Republic a.s.
Václavské náměstí 47
110 00, Praha 1
Česká republika
A global leader in sustainable and smart mobility
Alstom has been present in the Czech Republic for more than 23 years and is one of the leading companies on the Czech railway market with a portfolio covering rolling stock and components, digital and integrated systems and services. With a manufacturing site in Česká Lípa and a business office in Prague, Alstom provides first class global mobility solutions to its customers in the Czech Republic.
Alstom is the first provider of high-speed technology in the country, with seven Pendolino high-speed trains in service for České dráhy (Czech Rail). Alstom being the first provider of ETCS level 2 in line with EU's latest standard, the company's leading competencies in signalling are also showcased in the Czech Republic. Featuring a complete portfolio of railway solutions on the Czech market, Alstom also provides Traxx locomotives.
Our manufacturing site in Česká Lípa is the second largest producer in the Czech railway industry. Industrial production at Česká Lípa site dates back to 1918 and currently employs 1100 people, thus being one of the biggest employers in the Liberec region. It is one of the largest manufacturing sites dedicated to production of rolling stock in the CEE cluster.
The Česká Lípa site focuses primarily on welding components for suburban, regional trains and for double-deck coaches, light rail vehicles, trams, and metros. The site features a certified welding laboratory, a welding school and a modern paint shop.
1100
employees in the country
105
years of industrial heritage at Česká Lípa production site
100
Traxx locomotives delivered to the Czech market
7
Pendolino high-speed trains operating in the Czech Republic
Traxx locomotives

Modular locomotive created for both passenger and freight transport serves to clients such as Metrans, ČD Cargo and RegioJet in the Czech Republic

Signalling

Alstom's leading competences in traffic control are also showcased in the Czech Republic, Alstom being the first provider of modern signalling solutions in line with EU's latest standard, ETCS.

RER – NG (Réseau Express Régional Nouvelle Génération)

RER flat pack, a group of welded subassemblies, is being produced in Česká Lípa site. The production started in Česká Lípa by the end of 2018 and is forecasted to finish in 2025. The final client of the RER double-deck car is SNCF in France.
The most modern and largest rolling stock paint shop in Central Europe

The scope of operations are fully painted car bodies, painting of subassemblies and small parts for assembly line. With area of 12000m2 the paint shop focuses on water and solvent base coat.

Certified testing laboratory

Founded in 2011 the laboratory focuses on destructive testing of welded joints.
Testing laboratory is accredited by Czech institute for accreditation (CAI) according to EN ISO/IEC 17025:2018 (www.cai.cz, Subject No. 1646) and offers six testing methods (4 in the scope of accreditation and 2 methods out of scope). Testing laboratory operates both for internal customers (especially for welding supervision) and for external clients.

Working at Alstom in the Czech Republic
We look for curious and innovative people who are passionate about working together to reinvent mobility, making it smarter and more sustainable. With more than 1.300 employees at Česká Lípa production site and business office in Prague we are looking for new colleagues with experience in welding area, skilled fitters, but also specialists and leaders for operation and administration or back office.
To our employees, we offer the stability of major producer in the rail industry, fair renumeration, 25 days of paid holidays each year and many other benefits.
Information for shareholders
To access financial documentation and resolutions for Alstom Czech Republic a.s.