Commitments
Health and Safety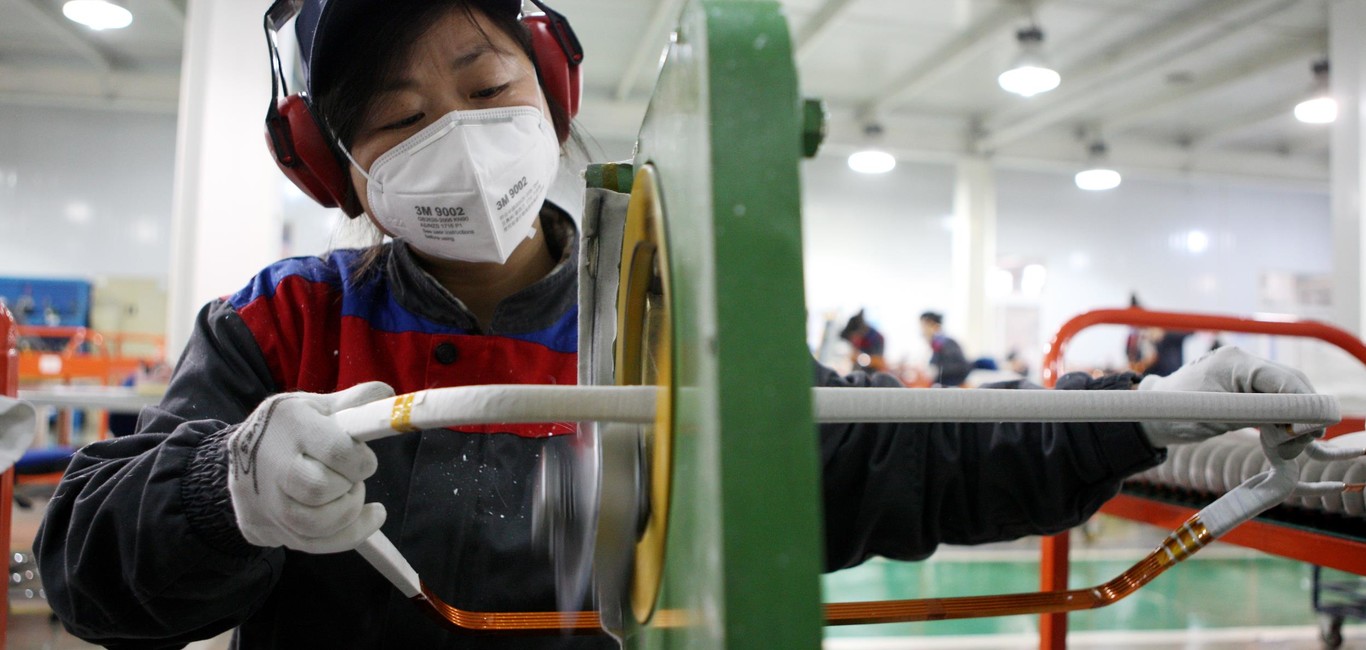 Achieving zero severe accidents
Wherever it operates around the world, Health and Safety remains an utmost priority for the entire company, its employees and its contractors. Alstom deploys ambitious programmes to reach a clear target: prevent accidents and eliminate all severe accidents.
Health and Safety improvement is key for Alstom, which is why the Alstom Zero Deviation Plan focuses on high-risk activities to protect all employees and contractors worldwide from the risks they may face.
Launched in June 2012, it focuses on the monitoring of the most hazardous activities and has strongly contributed to the reduction of the number of severe accidents.
11

safety directives, each focusing on a specific high-risk activity (ex: working at height)

7

training programs deployed among employees

81%

of Alstom employees were trained through the e-learning module on high-risk activities in 2017
"We must highlight the management of Alstom Chile in the area of health and safety at work - in particular the implementation of the 'Alstom Zero Deviation (AZDP)' program focused on high-risk operations. The results are excellent: in the last 12 months, there were zero accidents with lost time in the NS16 metro and high bridge projects developed by Metro SA."
Training
Alstom designs and deploys safety-training modules to answer generic and specific needs. For example, a dedicated training course has been created for employees at construction sites in order for them to have a better understanding of all the risks related to working in such a complex railway environment. Alstom is also deploying accident investigation training in order to reinforce its ability to identify the causes of events.
"Safety Observation Visits" programme
Launched several years ago, it is intended to develop managerial practices encouraging a positive safety culture and safe behaviour among all our employees.
Since April 2015, visits have been regularly organised in almost 100% of European sites and more than 3,500 Safety Observation visits have been performed by managers in Europe.
Health and Safety results
These efforts led to the achievement of significant results:
-70%

The decrease of the Injury Frequency Rate since 2012

9,400

The number of Alstom employees and contractors working on sites that apply processes that are certified under OHSAS 18001. Objective 2020: global OHSAS 18001 certification.
"Every year we reinforce the safety of our workplaces. That is our first priority."
Alstom Chairman and CEO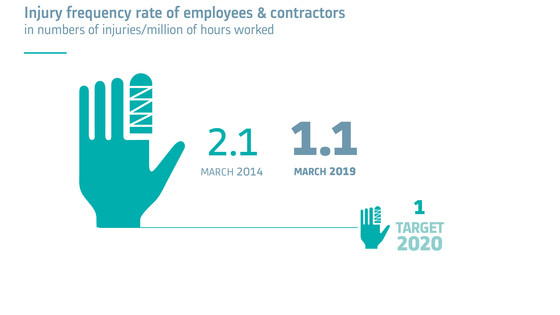 More specifically, safety results encompass the following:
Lost-Time Injury Frequency Rate (LTIFR)
- employees: 1.3
- contractors: 0.6
Occupational Illness Frequency Rate (OIFR): 0.65
Local deployment
Many country initiatives have been put in place in order to address the specific local Health and Safety challenges. A few examples below:
In January 2018, Alstom launched its first company-wide Health and Well-Being Day to promote healthy behaviours at work and at home.
In Romania, the "EHS Daily" initiative, a cross between a training programme and a team challenge, was a great success. 85% of employees voluntarily connected to a digital platform to answer questions about safety that were derived from situations in their own working environment. 98% of participants felt that the action had reinforced their understanding of health and safety rules.
In the USA, a "safety hero" programme was conducted to improve the safety culture by promoting people with exemplary behaviour.
Alstom Spain has initiated a global 3-year plan based on 4 priority pillars:

Health monitoring
Risk prevention
Healthy mind
Healthy eating, physical activities
To support local initiatives, a dedicated plan to health and well-being at work is being deployed across Alstom to evaluate the local needs and to define the challenges to be addressed in the coming years.