Tram systems at a glance
An all-inclusive tram system offering
A single interface with the transport authority client
Latest Alstom innovation in rolling stock and infrastructure
With its world-renowned expertise in rolling stock, infrastructure and signalling, Alstom is the world leader in the design and delivery of integrated tram systems. Working together with operators and transport authorities, we leverage 20 years of expertise in integrated tram systems.
A simple, cost efficient approach to tramway procurement
As an alternative to complex interactions with separate firms and contractors, each with their own specificities and with no limited synergy, Alstom today offers a one-stop shop to build turnkey tram systems. In the field of project finance expertise, we also have significant experience in public-private partnerships for the delivery of new systems, with the noteworthy examples of Sydney, Nottingham, Reims, Jerusalem and Barcelona. Our integrated approach provides your tram system in a committed time and budget.
An all-encompassing offering
The Attractis offering combines Alstom's skills in-house rolling stock, signalling and rail infrastructure subsystems (track , electrification…) skills to formulate and build the best system to fulfil reliability, availability and riding comfort objectives. We work closely with civil engineering consortium partners for track bed and route alignment and all necessary buldings ensuring that every area of the tram system receives the highest quality of expertise. We also currently provide long-term maintenance services on ten tram systems around the world. Integrated systems are always designed to deliver optimised life cycle costs and performance targets.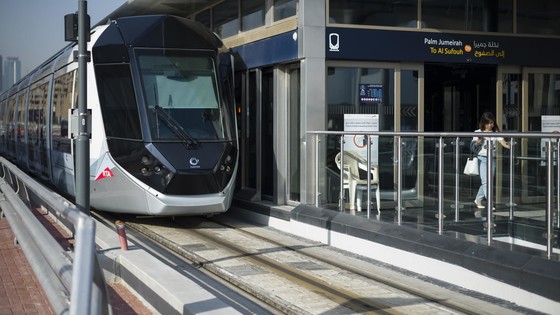 Innovation included
Ordering a tram system from Alstom also means harnessing the latest technological breakthroughs achieved all over the world, in particular the opportunity of deploying ground power supply catenaryless infrastructure APS on all or part of the line; of deploying our Hesop substations to recover braking energy or using our Appitrack fast-tracklaying system like in Reims to shorten construction times and control costs. Alstom systems offer full integration and interoperability, meeting the highest international standards.
Cooperation and coordination
As the unique interface with the public transport authority during the entire design and delivery process, we assume all technical, planning and integration risks relating to the project, implementing rigorous schedule control processes with our consortium partners. We can therefore vouch for the completion of the system on time and to budget.
18
tram systems on 5 continents
10
years of above-target availability in Barcelona
14,000
pphpd of extendibility (up to)