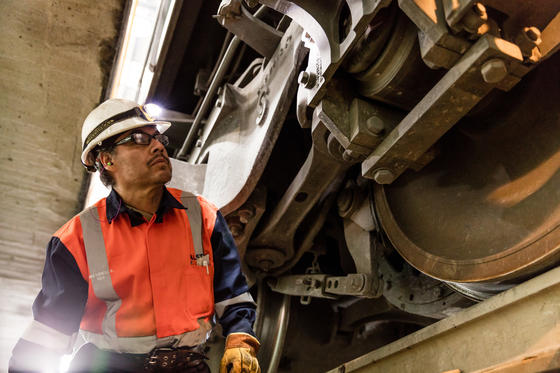 Keeping locomotives running across the world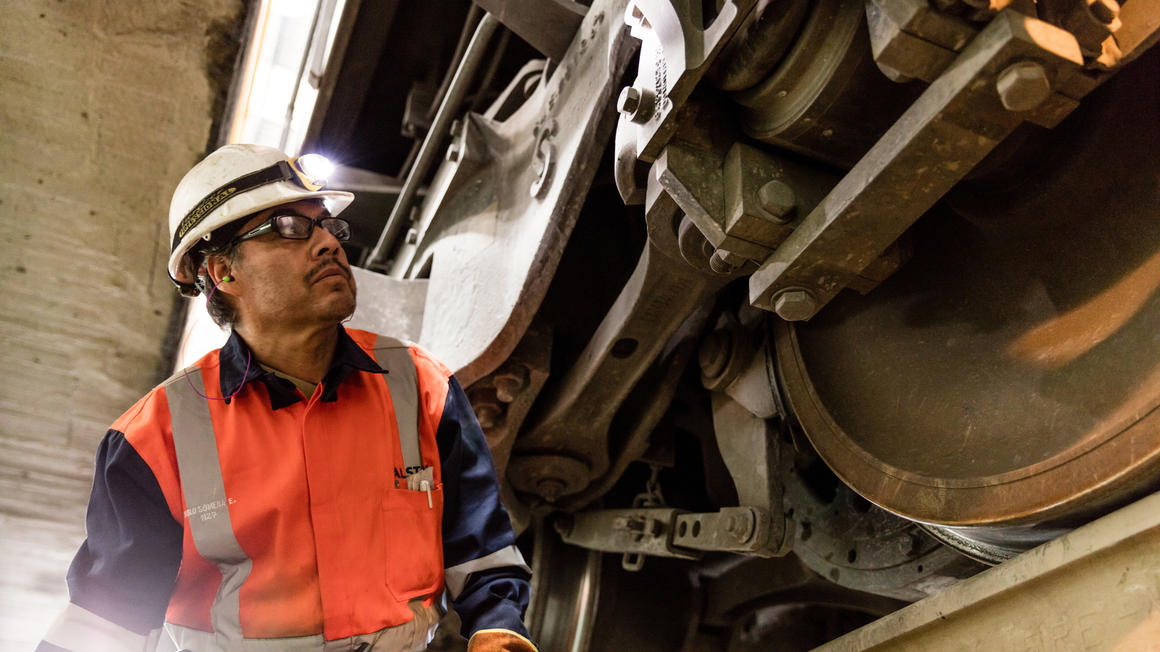 Alstom provides maintenance for non-Alstom locomotives at our Valle de Mexico site, and we are the number one locomotive maintainer in Mexico.
Locomotives are the workhorses of Alstom's rail operator customers, and they must be maintained in tip-top condition and be available for work as much as possible. Looking after locomotives is a job undertaken by Alstom's Services organisation.

Francois Chanier, Rolling Stock Maintenance Director for Locomotives, and Sergio Pozzi-Cotto, Rolling Stock Maintenance Solution Director and Head of Services Locomotives Europe, explain the day-to-day of keeping locomotives on track.
Where is Alstom undertaking locomotive services?
Francois Chanier: We are worldwide. We are heavily involved in Europe, especially for Traxx Passenger, Traxx Universal, and Traxx Shunter locomotives, and we have a large presence in America, especially for maintaining diesel locomotives, particularly in Mexico, where we maintain more than 400 locomotives. We are in Africa, maintaining 80 locomotives in Morocco, and in Asia we are maintaining almost 300 locomotives in Kazakhstan and 500 in India. Alstom serves customers from our existing service depot network and we open new depots where the customer needs them. We also have the capability to use Alstom's manufacturing sites for services, if required.
Sergio Pozzi-Cotto: As well as our extensive depot network, we also serve customers via our mobile teams, operating from small trucks that can travel to the locomotives. It is not the same as a depot, but with the remote monitoring of locomotives, we can assess if the response teams can manage the maintenance, as this can avoid a customer sending a locomotive to a depot.
What types of maintenance activities does Alstom perform on locomotives?
SPC: Practically everything. It depends on the contract. For example, full maintenance, where Alstom can also take the role of ECM (Entity in Charge of Maintenance), where the customer pays a monthly fee based on specific requirements, and we guarantee that maintenance is executed properly, providing labour, materials, etc. And, obviously, we commit on availability, because what the customer is looking for is to have their locomotive available to move goods or passengers from A to B, that's their main business. But on top of this scope, we can provide vehicle overhauls, crash or vandalism repairs, and locomotive upgrades, for example, upgrading a locomotive to ETCS (European Train Control System) in Europe, or to alter locomotives so that they comply with newly introduced regulations. But we can also undertake lighter activities, such as technical support or spare parts supply.
FC: It's really day-to-day preventive and corrective maintenance, but we do heavier maintenance as well, like overhauls or mid-life operations. We have regular meetings with the customer to plan fleet maintenance activities in line with the maintenance plan. If a locomotive needs an intervention, it is our job to have continuous discussions with the customer in order to find the right time to carry out the work. It is about being economically efficient for the customer, balancing that with the workload in our depots and complying with the maintenance plan.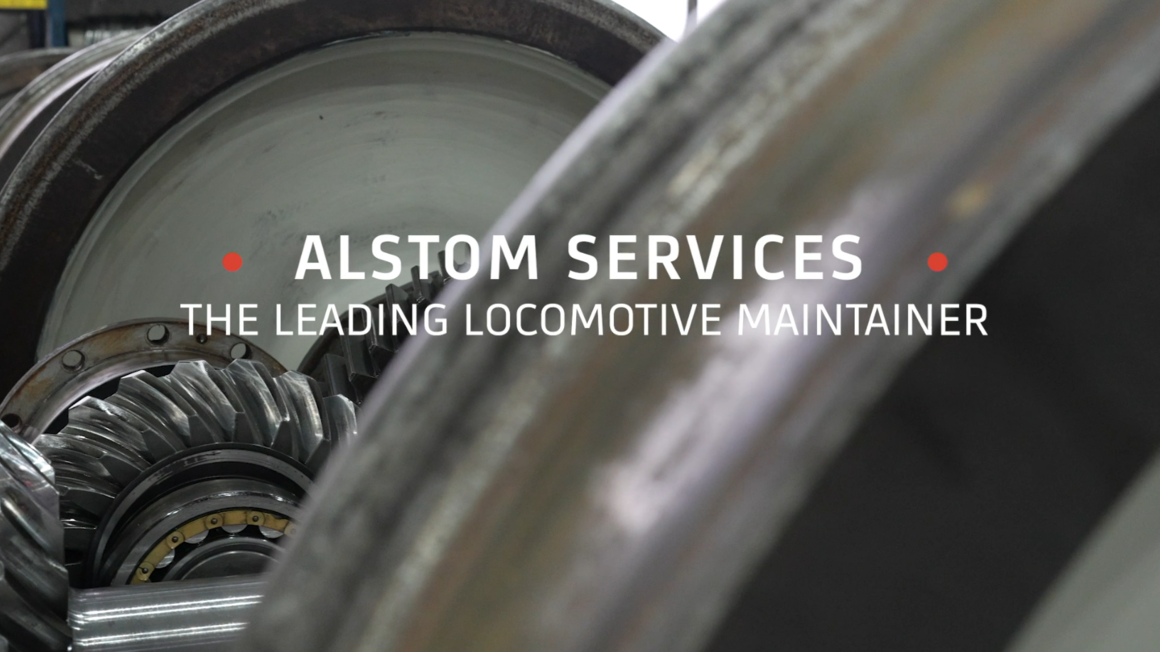 Alstom Services: The Leading Locomotive Maintainer
What differentiates Alstom from other locomotive maintainers?
FC: Firstly, we have a large footprint with a worldwide network, unlike many of our competitors.
Secondly, we maintain not only Alstom locomotives, but those built by other manufacturers. This is especially the case in Mexico where we maintain locomotives manufactured by US firms GE and GM, but also in Europe for some diesel locomotives and in Kazakhstan, where we maintain Chinese-built locomotives. This means having engineering knowledge about other manufacturers' locomotives and knowing how to maintain them, as well as working out a sourcing strategy.
Thirdly, we can maintain all types of locomotives: electric, diesel and increasingly battery locomotives, such as Traxx Shunter. Soon we hope to be able to maintain hybrid diesel-battery or electric-battery locomotives, as well as hydrogen locomotives, which are unique to Alstom.
How does Alstom's experience as a locomotive manufacturer feed into the services activities?
SPC: We can take the knowledge from being a manufacturer into our services activities, and vice versa, take the feedback from the services activities into account in the locomotive design. The target is to incorporate the experience from the field about the previous generation. We focus on making improvements and anticipating new needs coming from market evolution. It's a regular high-level discussion between our rolling stock organisation and the Services team.
FC: What is also important is that we have a lot of opportunities for 'bundle offers' with our colleagues in the rolling stock organisation and, in some cases, such as in Kazakhstan or India, this capacity to offer both the rolling stock and long-term maintenance is required by the market.
Alstom has over 80 depots around the world dedicated to locomotive services.
What types of new and innovative technologies is Alstom using for locomotive services?
FC: We try to make as much use as possible of predictive maintenance methods, so we use tools such as HealthHubTM, Alstom's solution for predictive and condition-based maintenance, which allows us to monitor fleets from a control room. There, we receive alerts for each locomotive, and this constant remote monitoring of the fleet allows us to intervene and plan maintenance on individual locomotives based on their condition. We also work a lot on green re-tractioning, as customers ask us to modernise their locomotives with greener solutions consuming less energy and emitting less CO2. A new market has developed for the replacement of diesel engines with other traction modes, such as batteries or hydrogen. We have built, over the last few years for the Traxx Shunter locomotive some hybrid battery-diesel versions currently in operation and also a new prototype using the H2 ICE (hydrogen internal combustion engine) technology.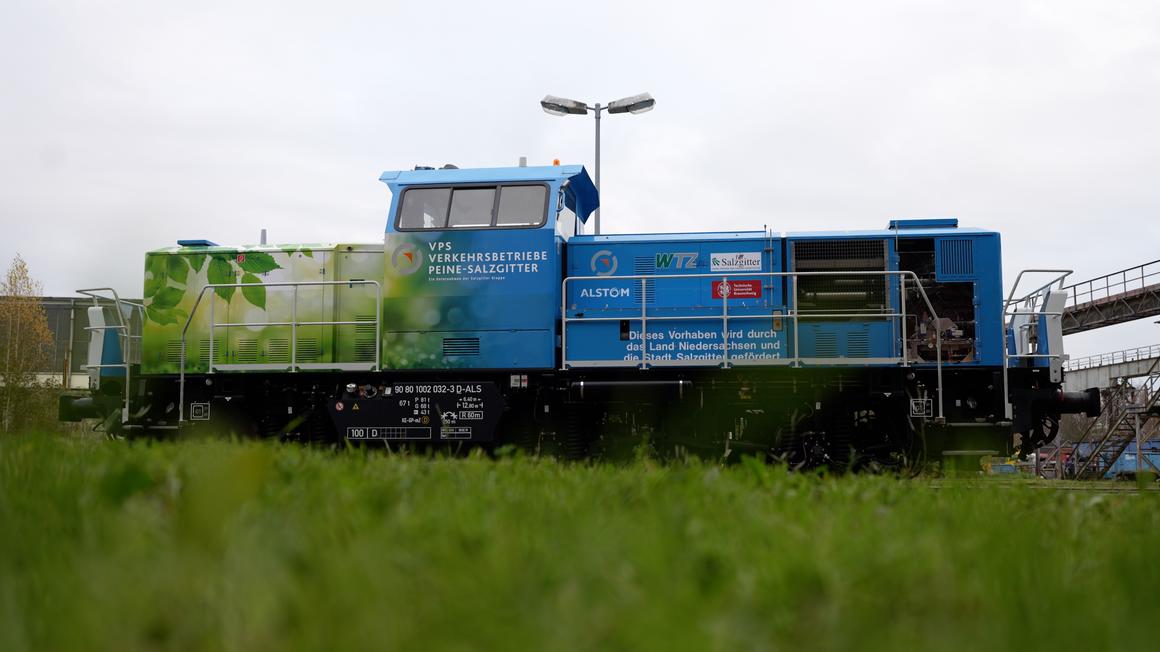 Alstom is a leader in green traction for locomotives. In November 2022, we demonstrated green re-tractioning for an existing shunting locomotive with a hydrogen internal combustion engine at Alstom's site in Stendal for the first time.
How does the Services business support the cross-border operation of locomotives?
SPC: Particularly in Europe, there are freight corridors moving north to south or east to west through several countries, so this means that the locomotive has to cross different countries with different signalling systems, different requirements, regulations and so on. From an Alstom perspective, we have locomotives that can move along several countries/corridors, but from a services perspective, we are also able to support the customer along these corridors. All our teams are connected, even if each country has its own organisation, so, for the customer, it doesn't matter if they speak to a person in country A about a locomotive in country B, because through the local network and through the Services organisation we can support them. It has simplified the lives of our customers a little bit.