Interior design: Innovative and proven solutions for safe, healthy, eco-friendly and comfortable travel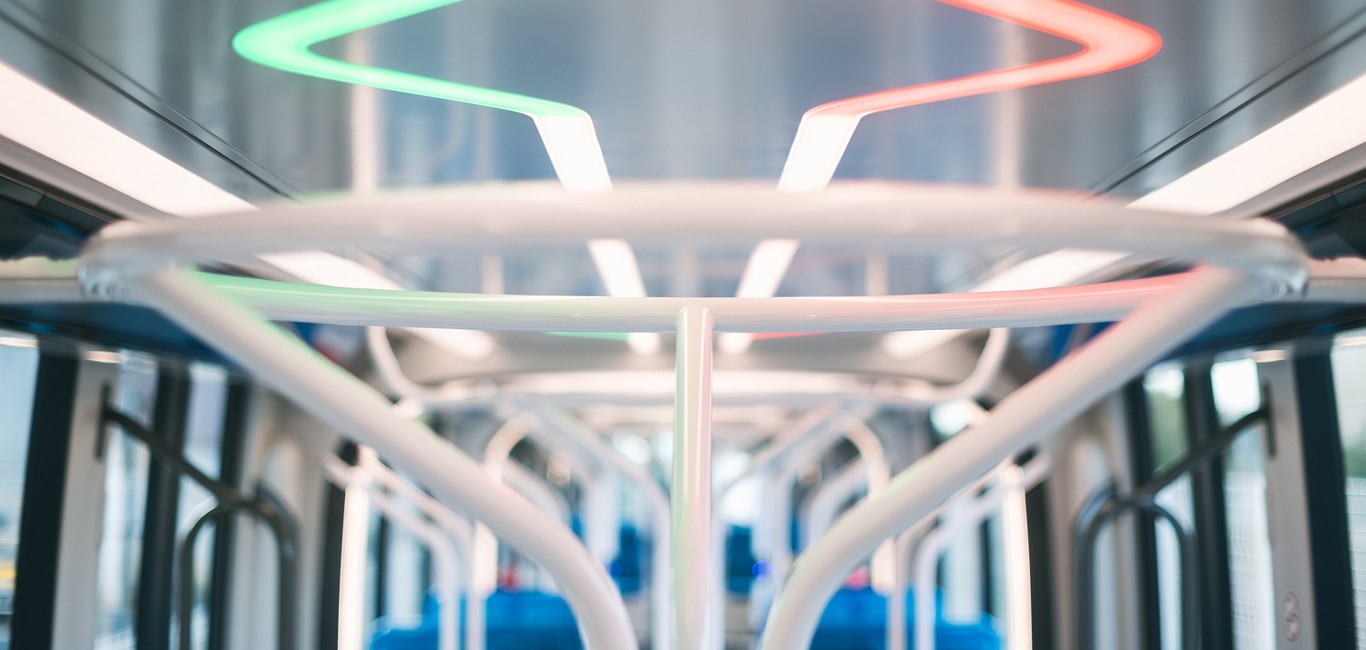 Interior design at a glance
Designed for security, comfortable and pleasant journeys
Leader in Healthier Mobility™ & eco-friendly designs
Modular and flexible layout adapting to evolving passenger needs
Integrating the latest innovations such as smart lighting
With nearly 400 employees, our Interior Development team provides transport authorities and passengers with the best-in-class solutions, ensuring a unique onboard experience, backed by a track record of successful installations on more than 14,000 cars in more than 20 countries.

Core

expertise

Our customers benefit from our strong core expertise and intellectual property in materials, lighting and mechanical design. Our in-depth market knowledge of passenger needs, channelled through a Centre of Excellence, is leading the way to truly passenger-focused interior design.


Best-in-class

suppliers and build-to-print design

We work with a wide panel of interior component suppliers in a 'built-to-print' model, tailored to meet all customer requirements. This model is used to ensure low manufacturing costs, best localisation and industrial footprint, high levels of automation and high perceived quality – all meeting specific customer requirements. We have three Interior Development Centres, in Asia, Europe and America, each providing a unique reach and capabilities in the field, that enables the offering of quality products tailored not only to passengers and authorities, but also to local cultures.


Innovation

strategy

With our solutions for interiors, we anticipate mainstream market trends to drive Research & Development efforts and our innovation strategy. Our extensive market knowledge, backed by a wide portfolio of solutions covering all types of rolling stock, allows us to deliver interior solutions which truly enhance passenger experience, while guaranteeing an optimised total cost of ownership for operators.

Interior design
key figures
80%
recyclable materials as a minimum
3
Interior Development Centres worldwide