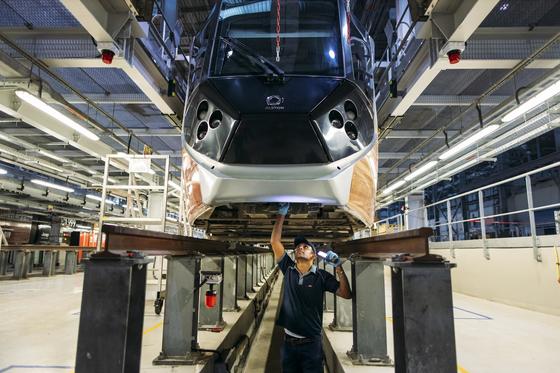 HealthHub – The intelligent way to improve maintenance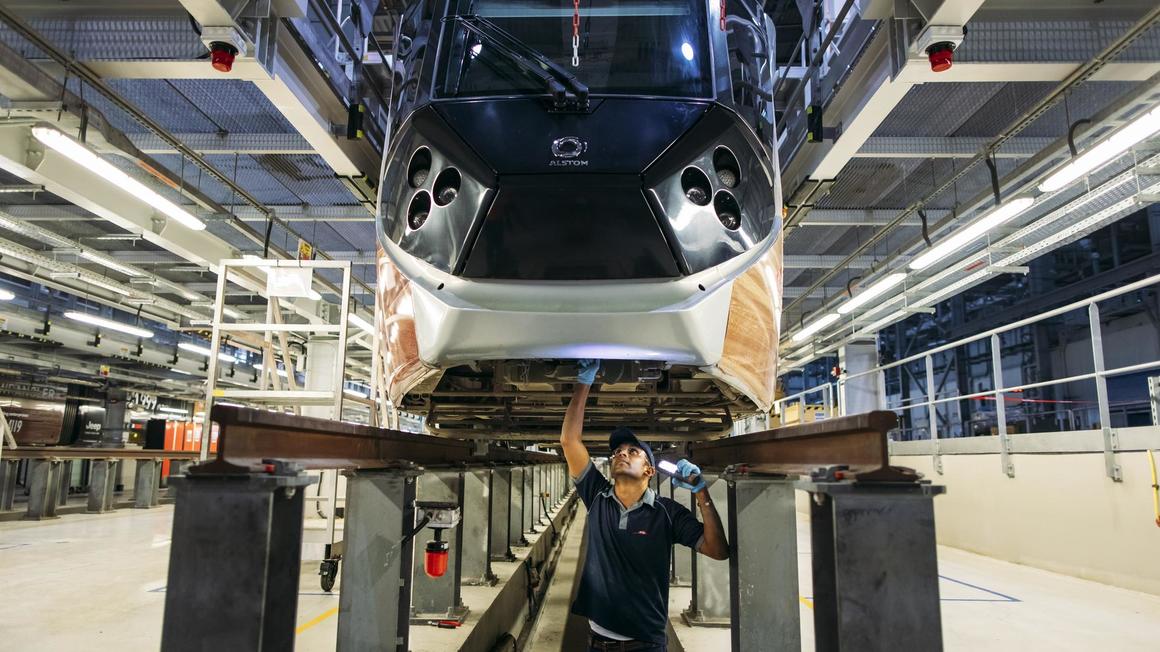 Alstom was awarded a 13-year contract (with the option for an additional five years) with Dubai Roads and Transport Authority (RTA) to provide maintenance services for the Dubai tramway system. Alstom deployed HealthHub on the system in January 2021.
HealthHub

™

brings together the latest digital technologies to analyse train data and gain insight into the real behaviour of trains and infrastructure in the field, all in the service of improving performance, honing maintenance and sticking to the timetable.
Frederic Sanchez, Alstom's former Maintenance Director for the Middle East and Northern Africa, and currently 

Operation & Maintenance Project Director for Réseau express métropolitain (REM) in Montreal

, explains the benefits of digitally enhanced predictive maintenance and the impact HealthHub has had on Alstom's Dubai tramway project.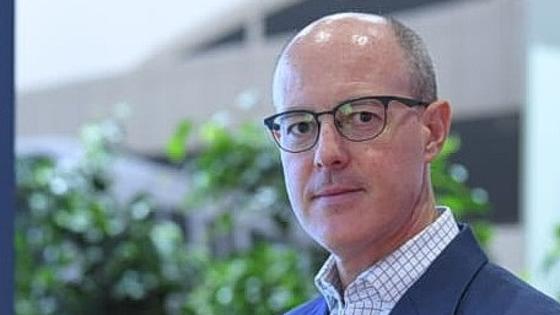 With over 22 years of international railway experience from USA to China, from rolling stock validation to maintenance project management, Frederic has been involved with all types of equipment and subsystems from locomotives to high-speed trains, as well as rail systems. He has launched massive projects, such as the 600-Metropolis trains with 19-year maintenance in South Africa and the 800 double BoBo locomotive with 20-year maintenance in India where remote monitoring, condition-based and predictive maintenance were key. In his latest position on the Dubai light rail project, Frederic was exposed to the problematical issue of equipment overheat and sand intrusion in GCC condition. 
Connect with Frederic on LinkedIn
What is HealthHub? 
HealthHub is a web-based platform solution that analyses and displays all the data captured from railway systems: from trains, signalling and infrastructure. The data is processed with algorithms from our data scientists, then displayed in a way that anyone can understand. For example, every 30 seconds, a train in service sends data on more than 200 parameters – everything from the speed of the train, to the temperature inside the carriages, to the GPS coordinates giving the location of the train. We know instantly if something is wrong with the train, and more than that, with real-time monitoring, we are able to better understand how a failure occurs. This means we can prevent it from happening again in the future.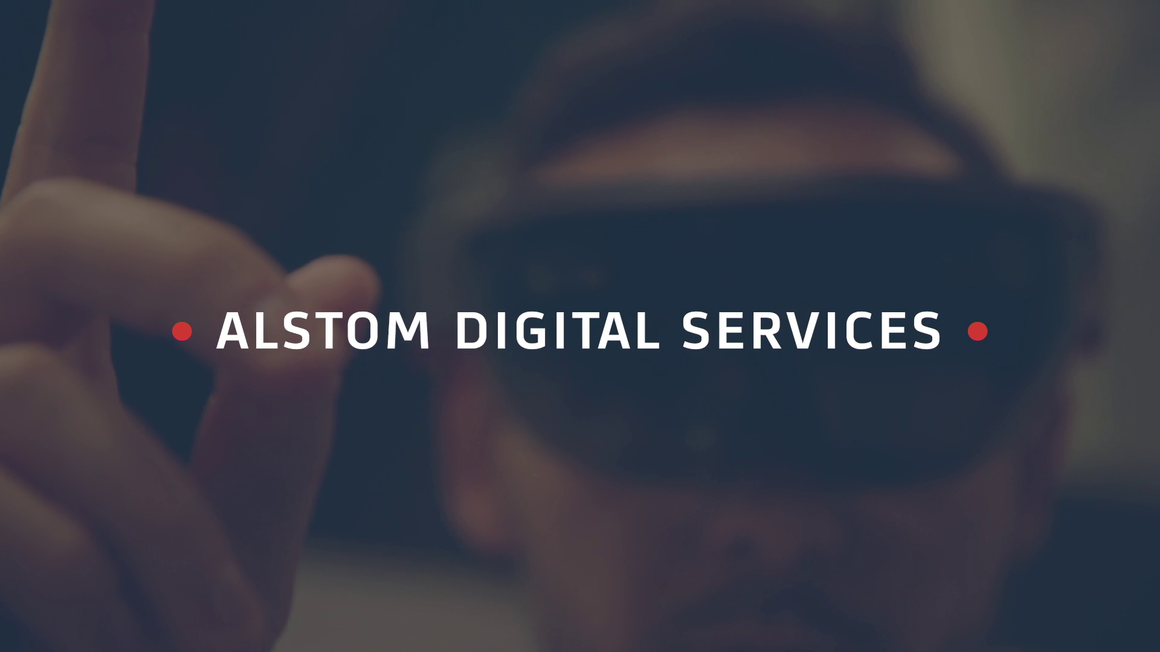 What benefits does it provide?
HealthHub enables predictive maintenance. Better understanding of how failures occur means we can set alarms in the system when a particular set of events occur that indicate a failure may happen soon, so that we can reduce the impact on revenue service. Thanks to the massive volume of data collected, we are able create indicators, such as the Health Index, for each system, which can be viewed by the operator, maintainer, transport authorities or asset owner, offering added value to end users.
To give you an example of how HealthHub works: the other day we had an antenna from which we received data to say it was working one minute and not working the next. It kept switching on/off, on/off for 15 minutes before failing. As a result, we have now codified a rule in the system that if an antenna switches on and off three times within five minutes, we send an alarm to the person responsible for maintenance to say that the antenna is faulty, and inform the Operating Control Centre to pull the train off the track at the next station so we can repair the train overnight. In this way, the failure does not impact commercial service. The beauty of HealthHub is that we introduce a new rule on the web platform, not the train. We are not touching the train at all. We're just using the data from the system and improving our approach to maintenance.
How has the solution been deployed on the Dubai tramway?
The Dubai tramway is a fantastic project that has been working well since it went into service in late 2014. It is the first tram in the world, a Citadis, able to run in temperatures of up to 50°C and to withstand both humidity and sand. It is also the first in the world to be catenary-free all along the 11km of track. This is why we decided to invest in installing HealthHub to improve performance even further. We installed electronic devices able to read the train parameters and send data using 4G transmission technology. These devices also include a GPS receiver to know where the train is, so we can carry out live monitoring of the rolling stock with HealthHub. The solution is very agile and easy to implement on any type of railway asset. It only took a few months.
In Dubai we also measure and monitor the track with our InfraScanner solution. It's a trolley that is pulled along the track, which can see if there have been any changes. It allows us to more quickly intervene if there is too much noise, for example, if a bend on the track is not correctly aligned. We can realign it and improve passenger comfort by eliminating shaking or bumps. Because we measure the track on a regular basis and collect the data, we can see the changes and plan when to do an intervention.
What benefits has the customer seen since deployment?
It has dramatically improved performance. One year after deployment, HealthHub increased passenger service performance by 40%. We are now up to 120%, so failures have been halved. Yet, at the same time, we have optimised maintenance. For example, previously, after three months of passenger service, the trains came back to the depot for inspection. Now we have so much data from HealthHub that we have pushed this to five-month intervals.
Are there any other aspects to HealthHub?
We also have TrainScanner™, another one of Alstom's data capture solutions. It's not necessary in Dubai, but for larger train fleets, it is a practical solution. After trains are washed at the depot, they pass at around 5-10km/h through the scanner and it measures the parameters of the wheel, the brakes and the pantograph and carries out other integrity checks. The TrainScanner  can tell us if there is something untoward, such as a gap that's too wide, etc, and all the data goes to HealthHub. Every three days we inspect the train, so we can monitor changes and establish tolerances for each specific train.
Also, we have fleet support centres all over the world, monitoring fleets via HealthHub and, if a project team asks for a specific parameter to be monitored, it will become available to all other teams.