Commitments
Local Communities
A global player committed to local communities
Alstom offers a full portfolio of solutions adapted to the cities, countries and regions that it serves. In doing so, the Company, whilst being a global player, seeks to develop a strong local presence. This reflects in its engagement with local communities: to have a positive impact, nurture good relationships and demonstrate long-term commitment.
Alstom in the community
Alstom's Community Investment Policy focuses on 3 priorities:
Meeting social needs through donations, local development, volunteering and the work of the

Alstom Foundation

Supporting education through partnerships with schools and universities
Cultivating local enterprises through partnerships with local research centres and supporting local supply chains and start-ups
Alstom's local community activities are performed under the banner of "Alstom in the Community" with 2 axes.
The Alstom Foundation: a philanthropic organisation which finances local community-related projects around the world that are implemented by expert NGO partners.
The Country Community Action Plans (CCAPs), developed each year, for the application of the Company's Community Investment policy in all countries where Alstom has a significant presence.
estimated number of people who have benefitted in some way from Alstom's community activities during 2018/19
27
countries developed CCAPs during 2018/19
184
projects developed with the Alstom Foundation, in 55 countries on 6 continents since its establishment in 2007. 32 of these projects were active as end of March 2019
The Alstom Foundation, giving back to our communities
Established in 2007, the Alstom Foundation focuses on 4 key areas:
Economic and social development
Environmental protection
Access to mobility
Access to energy and water
In 2018 it was decided to bring focus of the economic and social development axis to two distinct categories:
Skill development and employability (especially for disadvantaged youth and women)
Support for disadvantaged children (especially street children and orphans)
The Alstom Foundation only supports projects submitted by Alstom employees. All are conducted in strong partnership with local or global NGOs with a proven ability to implement the projects on the ground.
In South Africa, Alstom funded the Esibonelwesihle Welding School - a practical school providing training for young South Africans to develop welding skills to meet local industry needs. The facility opened its first class in January 2018 with 40 students.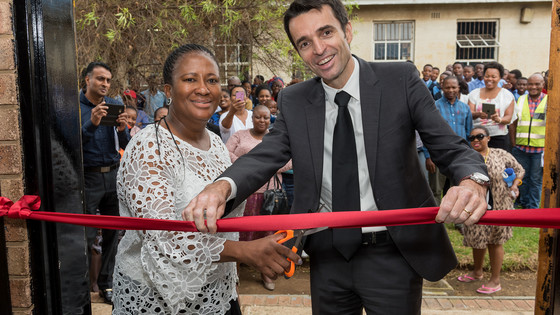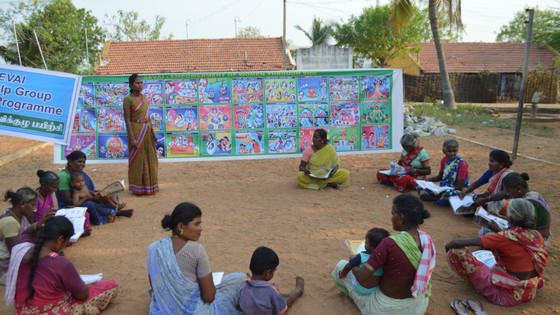 In 2018 in the rural region of Tamil Nadu in India, a self-help group programme was launched to support the social, personal and economic development of women who live below the poverty line, empowering them to play a leadership role in society. The programme is supported by the Alstom Foundation and run by the Indian NGO SEVAI (Society for Education, Village Action and Improvement) together with the French Association OFI (Objectif France Inde).
The country community action plans (CCAPs)
Apart from the Foundation, Alstom also encourages local initiatives and volunteering through the Country Community Action Plans. While the Foundation follows a complex year-long selection process at central level, the CCAPs are under the responsibility of local management in each country, ensuring quick responses to the possible multiple requests. Typical actions range from charity donations, fundraising and volunteering to the sharing of expertise (STEM – science, technology, engineering, mathematics) in schools and universities or general support to local projects. 
In Panama, an Alstom team participated in renovating the infrastructure of the Hollanda School of 1,400 students, which is located near the construction of a metro line being built by Alstom.

In Chile, Alstom gathers the paper waste from its offices every month and gives it to the San Jose Foundation to sell. San Jose looks after abandoned children and youth whose parents face justice issues.

In France, Alstom collaborates with the association "Sport dans la Ville" to help students access employment through sports. 35 Alstom employee volunteers help drive this programme.

In India, Alstom's Sri City factory donated furniture from the factory to a local children's home to enhance the living environment for the occupants. In addition, it led road safety awareness training for the local population, as a road in the factory neighbourhood had been identified as particularly dangerous.