Avelia Pendolino at a glance
Scalable and adaptable
Proven tilting technology
Certified to operate in 14 countries and cross 9 borders
Part of Alstom's Avelia high and very high speed train range, Pendolino is a flexible and interoperable passenger rail solution for high-speed and conventional lines, running at up to 250 km/h.
Avelia range
Tailored to needs
With Avelia Pendolino, operators and passengers have the high-speed train that precisely matches their requirements, all supported by long-standing experience and proven technology. Since its launch in the 1970s, more than 500 Avelia Pendolino trains have been sold to 12 operators in 12 countries, including many cross-border services in Europe.
Thanks to its traction being distributed along the train, operators can choose the length of their Avelia Pendolino, from 3 to 11 cars. The train can be adapted to different track gauges, power supplies, carbody widths and, naturally, passenger capacities, with a full choice of interiors, seat pitches and ambiances.
The benefits of Tiltronix
One of Avelia Pendolino's most characteristic features, Tiltronix, allows trains to tilt into a curve by up to 8%. Tilting technology enables 30% higher speeds in curves, resulting in shorter journey times on existing conventional networks, with a minimum of new investment in the infrastructure. Tilting technology also reduces energy losses, since less braking is required before the curve. The additional cost of Tiltronix is limited and the return on investment can be reached within 5-6 years.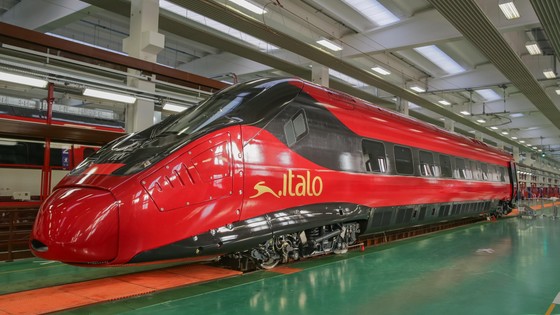 Comfort for all passengers
Avelia Pendolino's flexibility offers all categories of passengers the perfect journey. Carriages can be produced in first class and business class in addition to standard, while children's areas, a shop, a restaurant car or a kitchen can also be fitted into the configuration. Climate control is efficient, in even the most challenging winter environments. Passengers can additionally enjoy services such as on-board Wi-Fi, electric sockets, reclining seats with individual reading lights, or flexible luggage racks for skis, bicycles and outsize luggage. All of these aspects undoubtedly contributed to the 93 % customer satisfaction rate recorded by Virgin Trains in the UK, operating Avelia Pendolino on the busy West Coast mainline.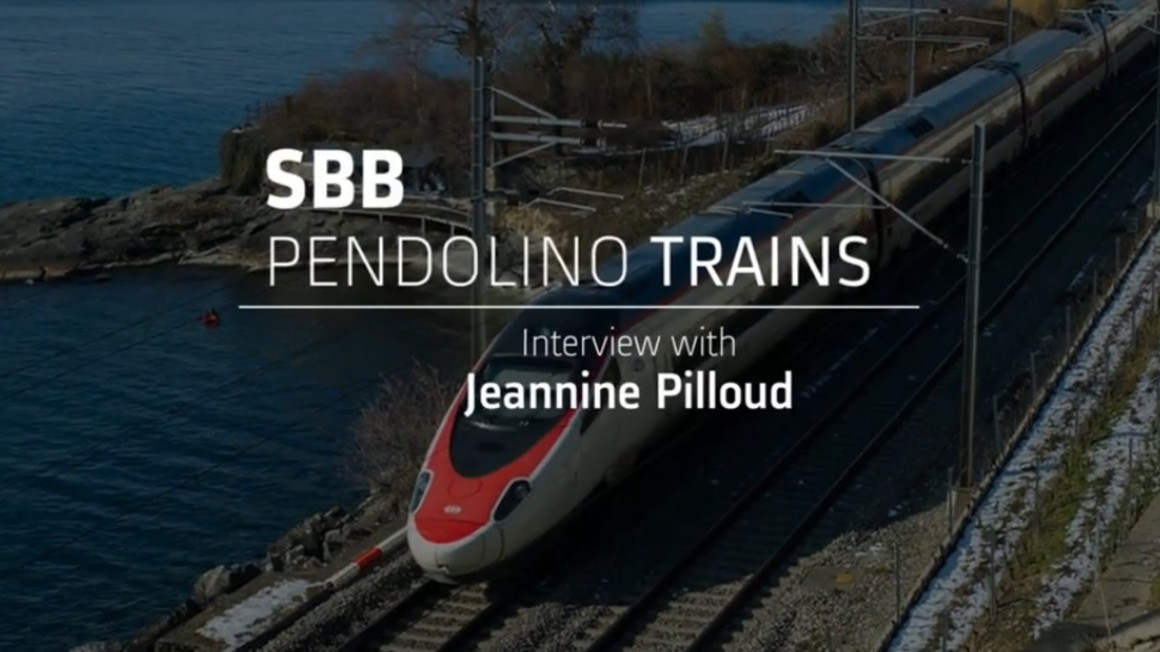 Interview with Jeannine Pilloud - SBB
300+
trains with Tiltronix technology
2
years time for delivery