Specific metros at a glance
Tailored to customer requirements in all areas
Based on extensive metro experience and proven components
Optimal efficiency, performance and maintainability
In addition to its Metropolis range of trains, Alstom can design tailor-made products to adapt to every local characteristic and customer needs.
Fulfilling requirements
Many transport authorities express some very specific requirements in their rolling stock tenders, resulting from material or aesthetic preferences, topographical or geographical features or infrastructure constraints such as clearance gauge or system voltage. Alstom adapts its response to each of these legitimate demands with the same consistent focus on reliability, maintainability, low lifecycle costs and passenger comfort. 
Based on quality
Instead of starting from a clean sheet, Alstom bases its tailor-made designs on an extensive experience (more than 60 years of experience in metro trains, with 17,000 metro cars running in the world) and on proven components, include the ones of Metropolis. This way, the proposed product will benefit from optimal reliability, maintainability, energy efficiency and riding. Everything can be customised: from carbodyshell, voltage, motorisation and grade of automation to lighting, passenger information and seating. In addition, Alstom draws on its in-house Design & Styling team (D&S), unique in the rolling stock sphere, to conceive a railcar to precisely suit the spirit and intention of the city in its forms, materials, colour scheme and ambience. This embedded unit based in Paris works in alignment with the engineering department throughout the project to combine performance with style.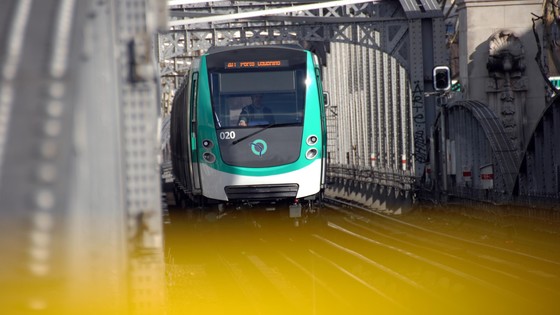 World-leading references
Alstom's tailor-made metros have been in service all over the planet for more than 60 years and today operate in many of the major metro networks in the world. New York City has been running our R160 for more than ten years with spectacular reliability performance figures, also providing superior passenger service with modern soundproofing and air suspension. The trains on the Jubilee and Northern lines of London's "Tube" are an example of adapting to specific gauge, whilst also being easily extendable. The walk-through MF01 trains in Paris offer cost savings of 30% thanks to recovered braking energy. In Lausanne, Switzerland, the tyre-mounted railcars running on the city's driverless m2 line can deal with gradients of up to 12%! Alstom technology is also running in Hamburg, Santiago of Chile, Washington, Caracas, Cairo, etc.
850
driverless metro cars sold in 30 years