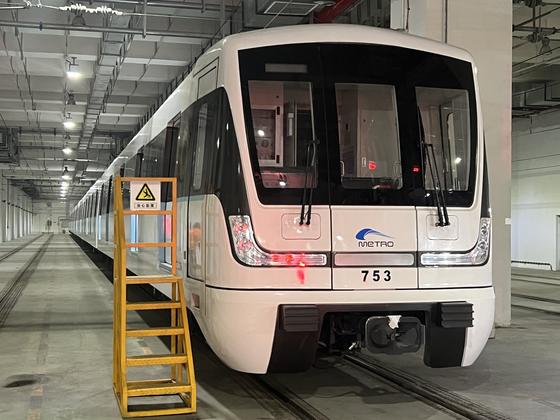 Alstom's Chinese joint venture accomplishes passenger operation of demo train with the new generation of silicon carbide and permanent magnet motor propulsion system
Press releases and news
26 May 2023
Alstom's Chinese joint venture accomplishes passenger operation of demo train with the new generation of silicon carbide and permanent magnet motor propulsion system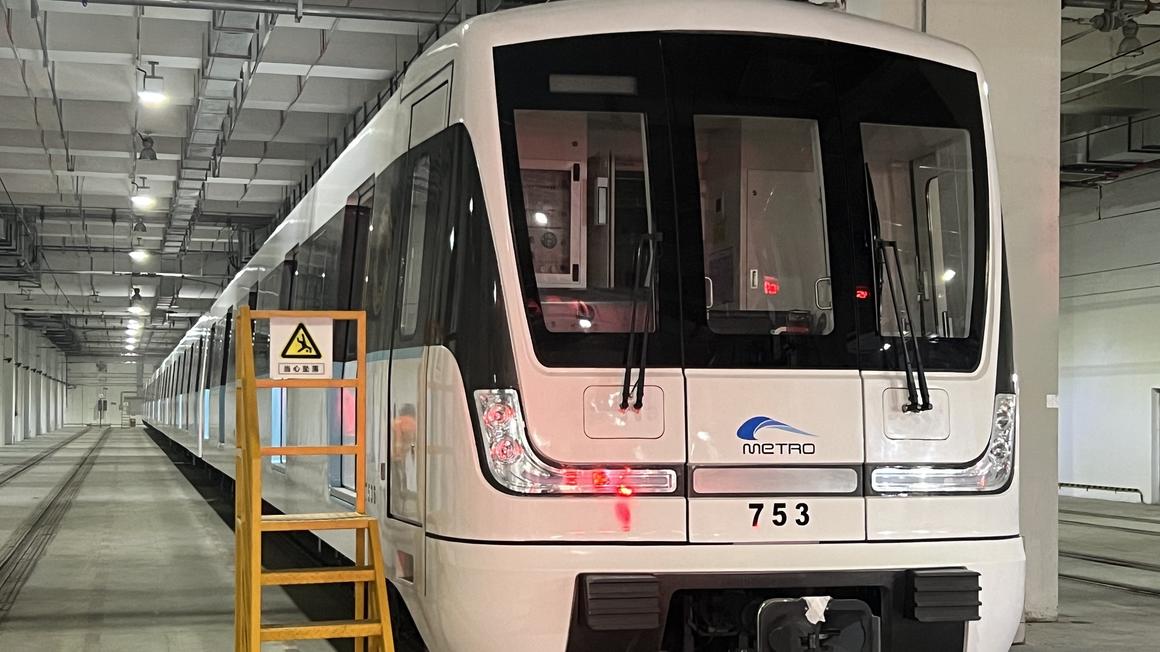 The demonstration train was the first to introduce a ground-breaking traction system in China.
The successful project completion opens a new chapter in energy savings in China

'

s rail transit industry

A testament to Alsto

m'

s ability to work closely with customers and bring innovations rapidly to market
26 May 2023 – Recently, Alstom's Chinese joint venture, Alstom NUG Propulsion System Co., Ltd[1] (Hereinafter referred to as ANP) successfully applied its new generation of silicon carbide (SIC) and permanent magnet motor propulsion system (PMM) on a demo train on Chengdu Line 7 and began operation with passengers.
The demonstration train was the first to introduce a ground-breaking traction system in China that combined both a complete silicon carbide traction converter and a permanent magnet synchronous motor. The project's successful completion marks the beginning of a new chapter in energy conservation in the rail transit industry and is solid evidence that Alstom has contributed to the high-quality growth of China's green and intelligent rail transit integration.
ANP's new generation silicon carbide and permanent magnet motor propulsion system adopts advanced technologies such as silicon carbide power devices with high-frequency, high-junction temperature, and low loss, as well as innovative technology of high-efficiency permanent magnet synchronous motors. Thanks to the use of SIC and PMM technologies, 30% of energy is saved for train traction. On the other hand, during the design phase of the new converter, special attention was given to maintaining a similar level of reliability, while going from car control to single axle control. The maintainability is increased by adequate design of the new converter. This significantly makes maintenance operations more convenient. In addition, this product features lightweight and significantly reduced noise index, satisfying customer demands for environmental friendliness, reliability, and cost-effectiveness.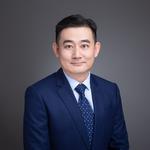 Alstom, a global leader in smart and sustainable mobility, is perfectly positioned to address the need for green, intelligent mobility. Alstom has initiated the implementation of the new Vasteras TC1500 traction chain, specifically designed to accommodate full (SIC) integration. The technology has undergone testing in Stockholm, serving as a model for local development and application of this innovative technology.
Based on this, ANP's new generation of silicon carbide and permanent magnet motor traction system has five major innovation points: high frequency, miniaturisation, and low loss axis controlled full SIC power inverter module; high-efficiency permanent magnet synchronous traction motor; new generation of high-reliability control units and new digital gate drivers; speed sensorless control technology for permanent magnet motors; more energy-efficient and noise reducing cooling system.
Prior to this, a 20-year joint venture extension agreement was reached between Alstom and New United Group, regarding ANP with the purpose of further developing their pragmatic partnership. The fact that this demonstration project was completed successfully is a strong indication of the two sides' growing collaboration. Together with its Chinese joint ventures, Alstom will continue to provide complete and independent service to the Chinese rail transit market. It will also use cutting-edge technologies and procedures to enable China's rail transit to enter a new era of sustainability, intelligence, and low-carbon transportation.
1st
silicon carbide permanent magnet motor demonstration project
>60
years of local experience and extensive industrial layout
>6,000
railway passenger cars have been delivered by the joint ventures
Present in China for over 60 years, Alstom participates in the full spectrum of China's railway projects. Alstom in China now has a complete range of rolling stock (high-speed trains, railway passenger cars, locomotives, metros, automated people movers, monorails and trams), state-of-the-art components (traction systems, bogies, traction motors, dampers), customised services as well as infrastructure and signalling solutions.
Alstom in China has eleven joint ventures, and over 10,000 employees. Together, the joint ventures have delivered more than 6,000 railway passenger cars and 1,530 electric locomotives, more than 7,200 metro cars, over 800 monorail cars, 136 automated people mover cars, and 191 tram cars to China's growing rail transit market as well as to overseas markets. In China, Alstom also provides customers with a wide range of services solutions, from heavy maintenance to modernisations, and currently has more than 3,200 metro cars under maintenance contracts. It is a major signalling supplier to the Chinese high-speed network, and through its joint ventures, its signalling systems and propulsion equipment are utilised in more than 100 urban mass transit lines.
Alstom™  is a protected trademark of the Alstom Group.
[1] Alstom NUG Propulsion System Co., Ltd is owned at 50% by Alstom Group.