The Alstom Twindexx Swiss Express for SBB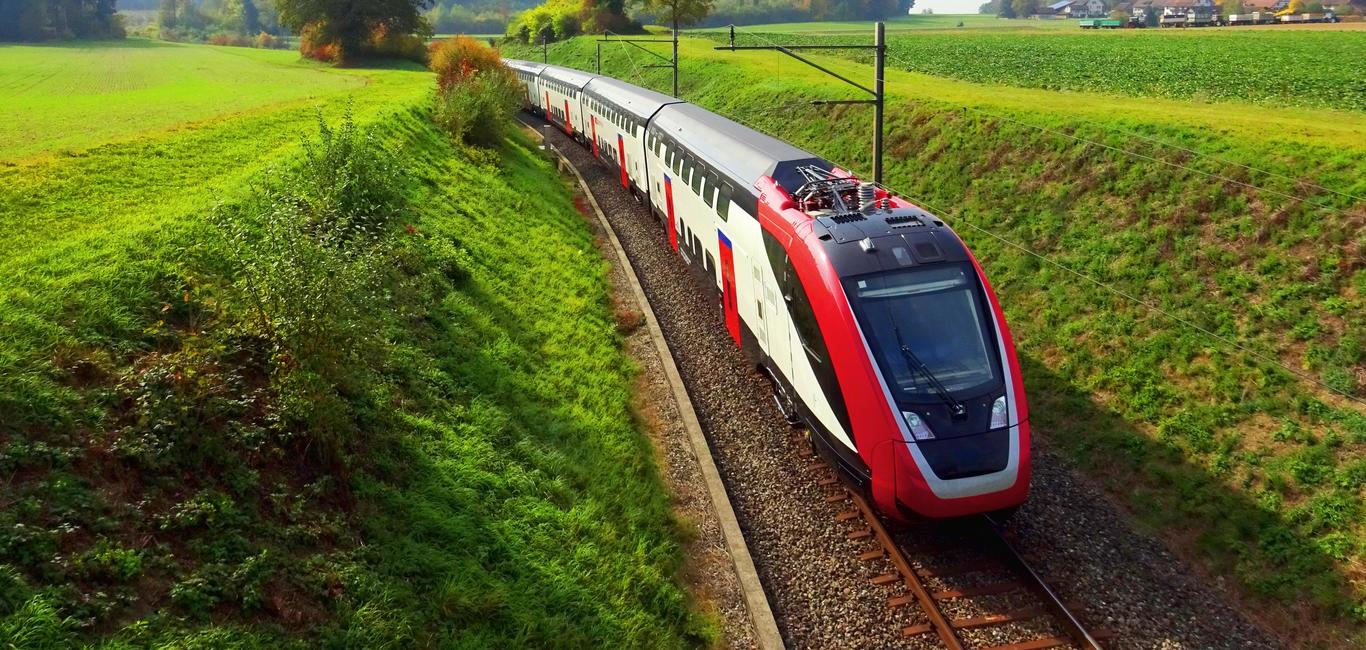 The FV Dosto is the flagship of SBB's long-distance services and can adapt flexibly to changing passenger volumes. It sets new standards in public transport. With the FV Dosto, SBB, which transports 1.2 million people a day, operates a modern train for a wide variety of customer groups.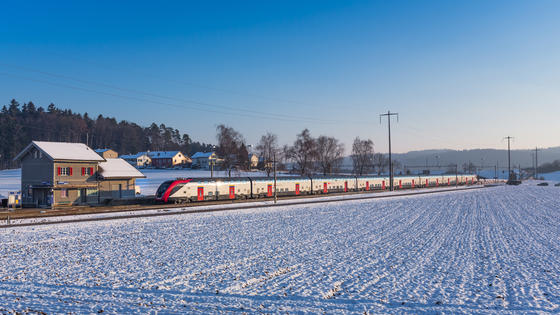 Generous space, signal boosters for optimum mobile phone reception, electronic reservation displays, a comprehensive passenger information system and comfortable single and double seating with power sockets and reading lamps at every 1st class seat for up to 13oo passengers.
There are sections for business travellers, wheelchair-accessible compartments and toilets with, changing tables, compartments for families with spaces for pushchairs and children's paradises on wheels, as well as generously sized areas for luggage, bicycle spaces for self-loading passengers and restaurants.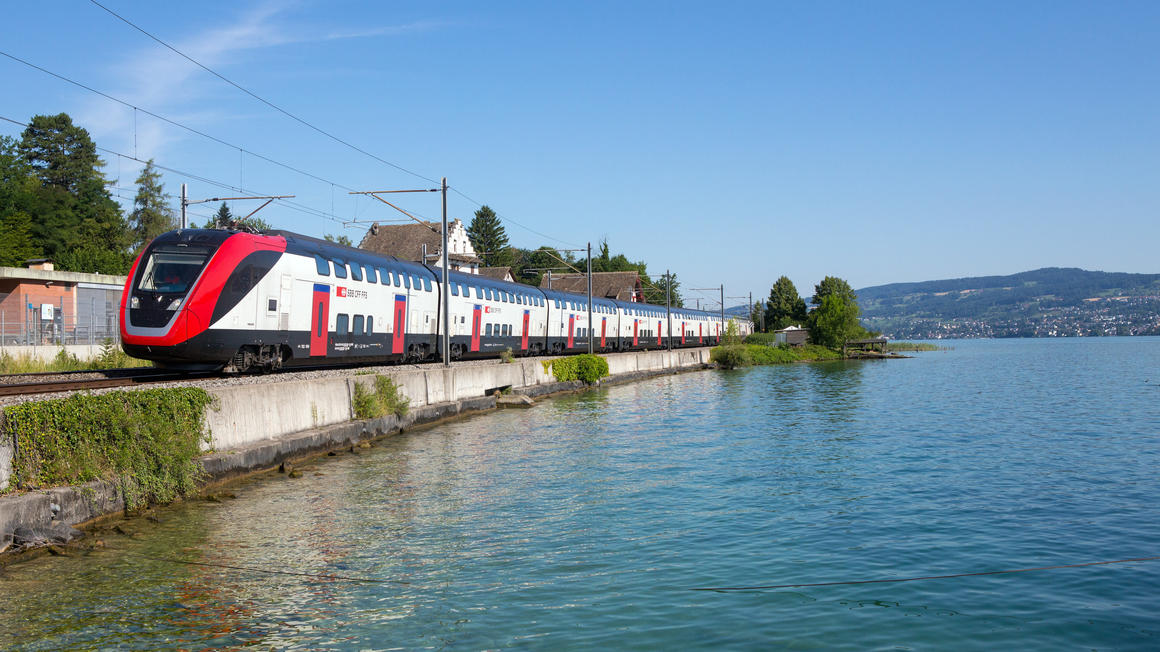 The technical reliability of the FV-Dosto has steadily increased since its introduction into the SBB timetable.
Cutting-edge technology
A new type of roll compensation technology ("WAKO") allows the FV-Dosto to maintain optimum passenger comfort even while negotiating curves at high speed. 
Curving speed is a key metric in the rail industry. In a sector where punctuality is everything, and certainly a prerequisite for an economically and environmentally sound intercity timetable, the way a newly developed train runs round curving track can give a manufacturer a real innovative edge. When optimizing the classic public transport trinity of infrastructure, rolling stock and timetable, every second counts, literally. The FV-Dosto's ability to operate on a rail network that is full of curves without losing time, without unnecessary braking and while keeping passengers as comfortable as possible is therefore vital to the SBB's mission of fulfilling an operational timetable with pinpoint accuracy.
Sustainable
The heart of any modern train is its drive system, which has to be energy-efficient and powerful: a green powerhouse that offers an optimized combination of light weight, high performance and energy economy. At its competence center for high-performance engines in Zurich-Oerlikon, Bombardier has developed a new-generation 700-kilowatt electric motor for the FV-Dosto which produces the equivalent of around one thousand horse power.
Compared to the locomotive-hauled IC2000, the FV-Dosto's energy consumption can be reduced by ten percent, despite the fact that the Dosto generates around 2.5 times more tractive power than the predecessor model. This makes the FV-Dosto the "green" train in the SBB fleet – a pioneer of green mobility that will help shape the future of public transport.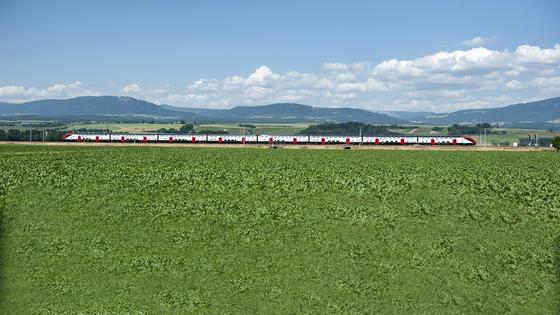 Facts & figures
We are the only manufacturer to have published all of the train's reliability data very transparently. The results are very striking: after initial teething troubles, which every new train is familiar with, the reliability of the train has developed extremely well. This applies both to the average distances achieved with the FV-Dosto between operational and technical incidents (MDBI) and purely technical incidents (MDBF). MDBI is particularly relevant for SBB - here the Alstom train has a stable value of well over 22-24 thousand MDBi, which is well above the average for the SBB fleet. This makes the FV Dosto one of SBB's most reliable trains.
High punctuality
Punctuality is a key quality indicator for public transport. It measures the scheduled departure and arrival of a train and thus provides information about how well a service is adhering to the timetable. In Switzerland, trains arriving less than three minutes late – an excellent performance by European standards – are considered punctual. Thanks to excellent acceleration values, the FV Dosto can reduce arrival delays.
The website www.pünktlichkeit.ch provides a good overview of the punctuality of individual lines and railways in Switzerland.