Alstom UK: A Disability Confident Leader
Alstom's commitment to disability inclusion and employee wellbeing is essential for creating a diverse, equitable, and inclusive workplace where all our employees can thrive.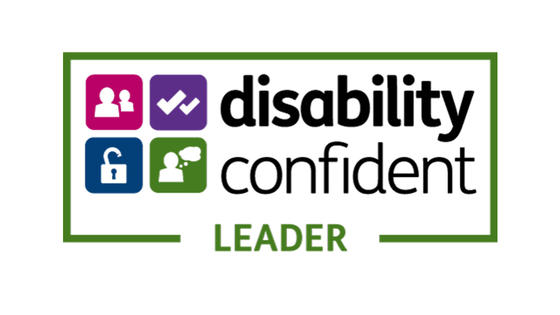 As an organisation, we have a multi-faceted approach that encompasses policies, culture, facilities, education, and continuous improvement efforts. By fostering an inclusive environment that values and supports all employees, Alstom aims to benefit from increased diversity, creativity, and overall employee satisfaction.
In 2022, Alstom UK achieved accreditation under the UK Government's Disability Confident scheme as a Disability Confident Leader, which recognises that we are acting as a champion of the scheme within our business community.
As part of its Disability Confident Leader status, Alstom has taken action to record and report on disability and mental health and wellbeing in our workplace. Recording and reporting on this information will enable us to achieve:
Improvements in employee engagement and retention.

A better understanding of the experience of disabled people within our workforce.

Continuous improvement in providing an inclusive workplace for disabled employees.

A psychologically safe culture of openness and honesty which encourages employees to talk about their disabilities and allows them to work to the best of their ability.
A narrative describing activities of Alstom UK in relation to the recruitment and retention of disabled employees can be found below:
A narrative describing activities of Alstom UK in relation to supporting the health and wellbeing of its employees can be found below:
In mid-2023, Alstom UK conducted an anonymous survey of the wellbeing of its employees. Where practicable, our survey results have been benchmarked against the UK's Office for National Statistics 2022 survey for personal wellbeing.
The results can be found below: