High-speed rail in America is already here with Alstom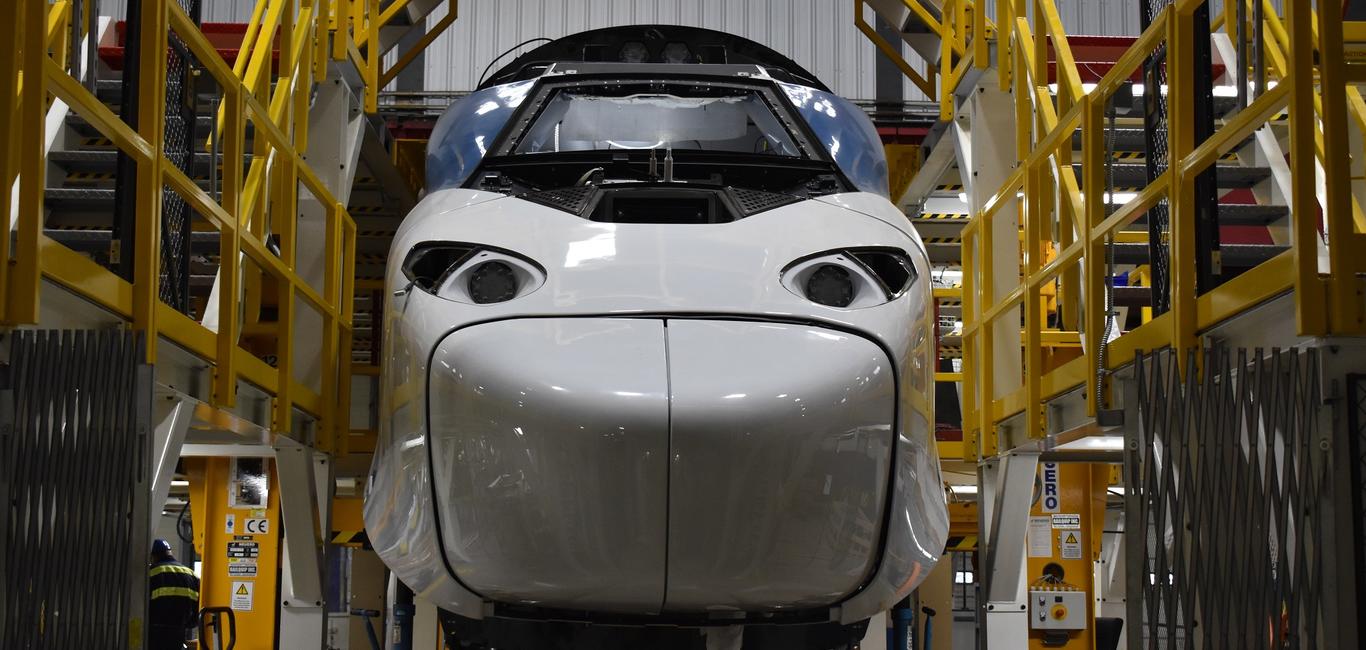 Built with Alstom's proven high-speed rail technology currently operating in 25 countries around the world, the Avelia Liberty high-speed train is specifically designed to responsibly accelerate the future of American rail travel.

The Avelia Liberty can reach speeds up to 220 miles per hour with its articulated structure and concentrated traction. Tiltronix, our tilting technology, also allows the train to run up to 30% faster on curves. Alstom is delivering a faster, smoother, and more efficient ride for Americans everywhere.
Proudly Made in America. For America. By American Labor.
1st
high-speed train to be made in America by American labor
Buy ㅤㅤAmerica
Buy America compliant
220ㅤㅤmph
Speeds up to 220 miles per hour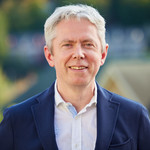 H͏o͏r͏n͏e͏l͏l͏
Built in Hornell, New York
95%
of components sourced domestically
IAM
Built in partnership with the International Association of Machinists and Aerospace Workers (IAM)
Investing in America
Alstom is committed to America. We have invested over $66 million in places like Hornell, NY, the largest passenger transit manufacturing plant in North America. Not only have we brought this center of excellence to be built right here at home, by American labor, but we've invested in a community that has a proven record of bringing real, high-speed rail to Americans who rely on rail transportation for work, travel, and recreation.
When you build high-speed equipment domestically, you drive American jobs here at home. Our investments have yielded the creation of hundreds of jobs, including 400 right in Hornell, NY. Don't just take our word for it. The Hornell Industrial Development Agency said it best: Building the Avelia Liberty locally resulted in public and private investments worth $200+ million in the City of Hornell. This means new housing, hotels, and restaurants, and the preservation of the local hospital, all infrastructure that is critical to this community of 8,000 people who exemplify the soul of America. There's no reason to go anyplace else. Towns like Hornell, NY with American labor have proven they can and have built the engine that drives America forward.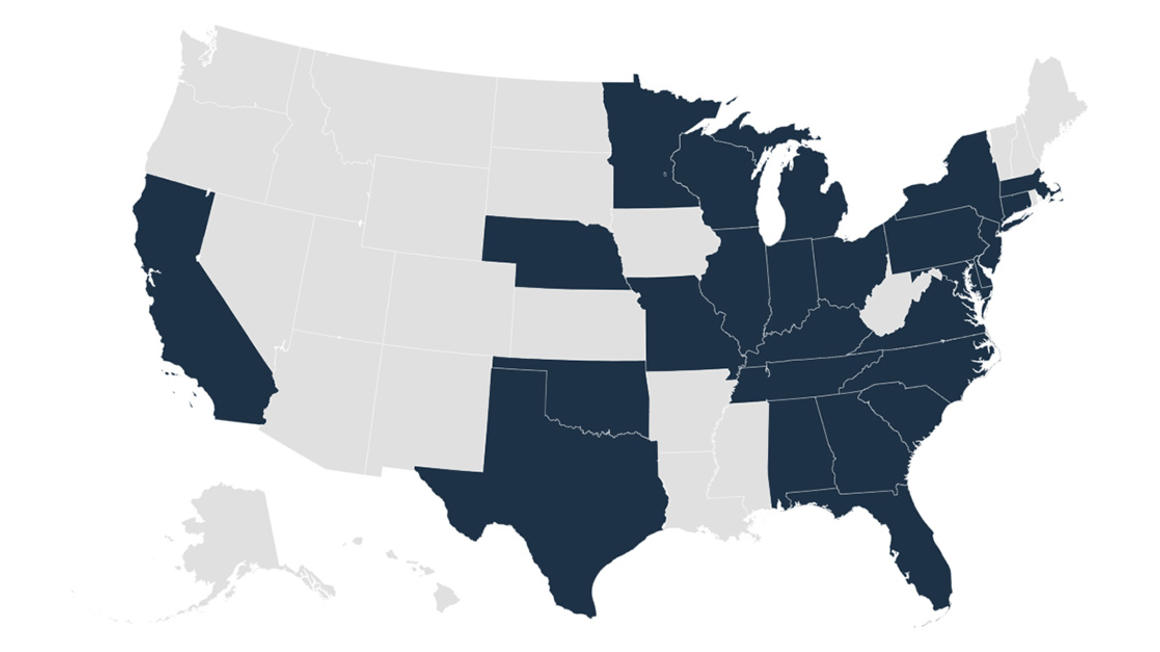 Alstom has invested more than $500 million with 170 suppliers in 27 states, benefitting more than 90 communities across the country.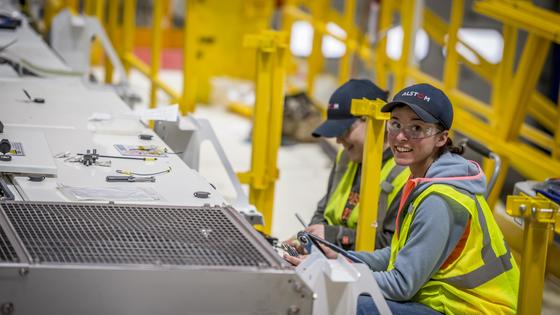 Committed to growing America's economy
More than 60% of the value of a high-speed train flows to suppliers, so we are creating a sustainable and diverse high-speed rail supply chain in the United States. Alstom has invested more than $590 million with 170 suppliers in 27 states, benefitting more than 90 communities across the country. Nearly 40% of this spend is with Small Business Enterprises (SBE), Disadvantaged Business Enterprises (DBE), and Minority and Women-Owned Business Enterprises (MWBE).
Better for the Environment

Avelia Liberty utilises 19% fewer bogies than other trains and is built with aluminum instead of steel to reduce weight and be more aerodynamic. This, along with its articulated architecture and brake energy regeneration, results in up to 30% less energy consumption than prior high-speed trains.

A superior travel experience

Service providers can customize interior features with items like reclining seats with ample leg room, Wi-Fi, USB outlets, reading lamps, and large tables. The onboard passenger information system will provide passengers with real-time information and content accessible from their mobile devices.

Designed for serviceability

Alstom involves maintenance engineers and experts when designing a train. With fewer bogies and concentrated traction, there are fewer elements to service and fewer potential points of failure. The Avelia Liberty is a combination of high reliability with low maintenance costs.