Appitrack at a glance
A technologically advanced track-laying solution
Available for metro, tramway and main-line railways
Unrivalled speed and accuracy
Innovation of the Year 2011 (UK Light Rail Awards)
Appitrack is a service-proven, innovative process offering fully-mechanised construction of slab tracks, achieving unmatched speeds of construction improving worksite safety and cleanliness, reducing disturbances to the surroundings and shortening overall project times.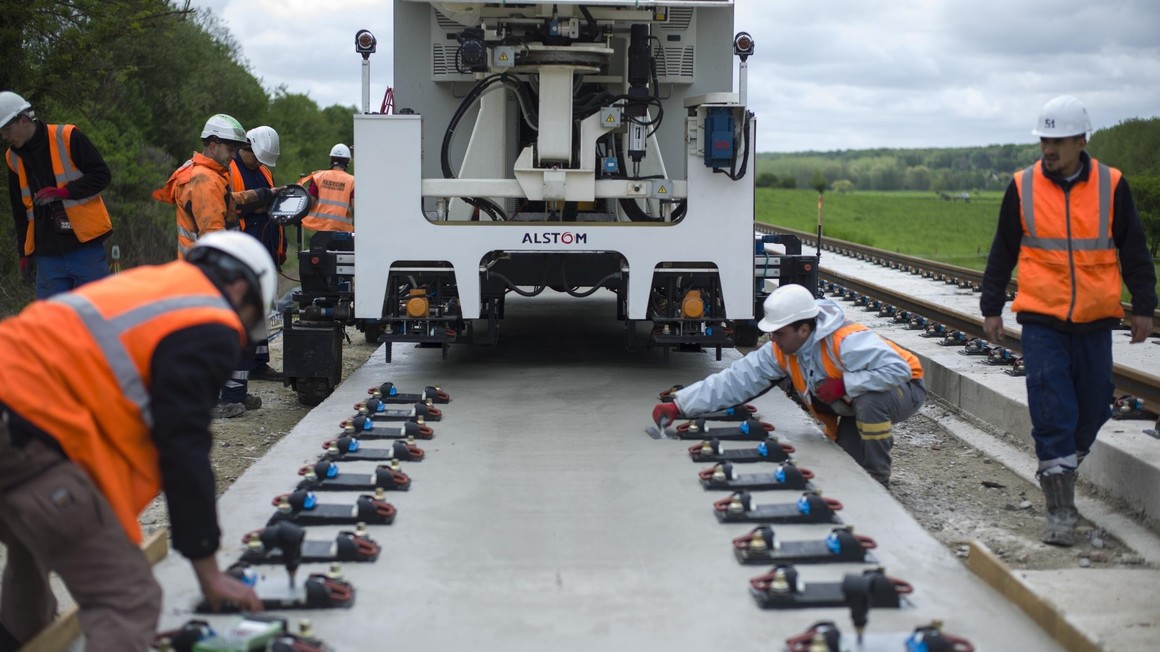 Appitrack: Complete track solution with a ground-breaking, rapid construction method
Faster construction for the same investment
Appitrack lays tracks three to four times faster than conventional track-laying methods for the same cost. A coordinated series of 3D-guided automated machines conducts successive operations, from concrete laying to baseplate insertion. These rationalised logistics give the transport system a lower overall footprint, leading to reduced disruption during works and a shorter project completion time.
Versatility of application
As a complete product, Appitrack encompasses all aspects of a track system from design and planning to construction, resources and project integration. All rail transport solutions can be catered to by Appitrack: metro, tramway, conventional and high-speed railway. It can install tracks at grade, in tunnels and on elevated structures and is compatible with floating slab tracks on a noise and vibration-attenuating mat.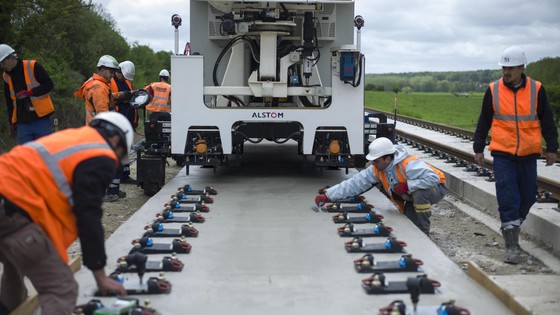 Economical and low impact
Without any further civil works necessary, the system requires less labour, which, combined with a 40% shorter works schedule, generates substantial cost savings. Its lower footprint also makes for lower impact on street traffic, while its faster work rate means less dust, noise and carbon pollution for the surrounding area. City centre businesses therefore suffer less from the disruption which generally occurs during tramway construction works. From Jerusalem to Nottingham and from Reims to Riyadh, many public transport authorities have already been won over by the numerous benefits of Appitrack technology.
100+
km of tracks laid to date
403 m
of track slabs laid in a day (record set in Orleans tramway, 2011)
9
cities have chosen Appitrack