Electrification capabilities at a glance
Multi-disciplinary world-class engineering competencies
Acknowledged innovation capabilities
From urban transit to high-speed
In-house catenary design and manufacturing
Specialists in interfaces and environmental integration
As illustrated by its wealth of innovations in conventional and urban rail, Alstom is an industry reference in railway electrification projects, with a wide variety of references in every corner of the world.
Covering all market demands
Alstom's offering in electrification extends from design and engineering services to production, installation and testing – and in all rail-based transport systems: metro, tramway and mainline or high-speed rail. We engineer, simulate, install, upgrade and test overhead line equipment, catenary systems, power supply systems, substations, feeders and cabling, at voltages ranging from 600V DC to 2x25 kV AC. Our feeding systems capabilities are constantly enhanced though continuous R&D and innovation efforts, which have produced breakthroughs such as, for example, the APS catenaryless solution, the SRS static ground-based charging system for trams and electric buses as well as the Hesop advanced reversible substation.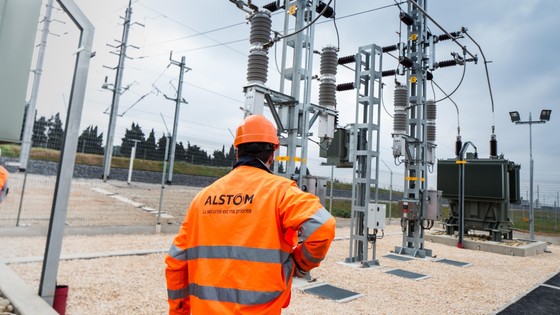 Presence in all project phases
Alstom's electrification teams are at its clients' disposal in all four areas of a project's life cycle: engineering, procurement, construction and maintenance. In particular, our knowledge of suppliers all over the world and our robust framework agreements ensure that our clients everywhere on the planet get the best value for money. As regards construction, we have gleaned valuable project management experience on four continents; our flexible construction resources combine with local partnerships to ensure timely and cost-effective delivery.
In-house expertise
In addition to its knowledge and long-standing relations with external suppliers, Alstom also owns substantial design and manufacturing assets for railway electrification. With Alstom Lecco, we have our own innovation capabilities in catenary fittings and can manufacture items such as cantilevers, tensioning devices and other feeding system components. This makes us more responsive to customer requirements and market change.
25+
years of electrification expertise
5,000+
km of lines equipped