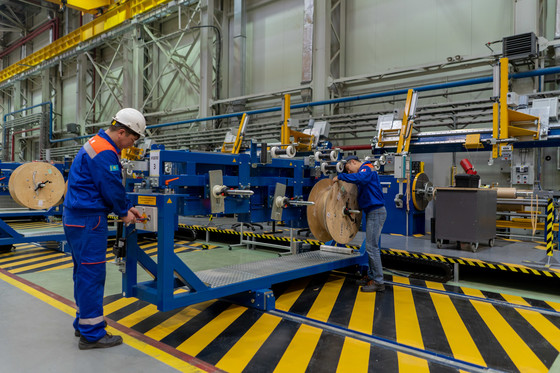 Alstom launches the production of on-board transformers in Kazakhstan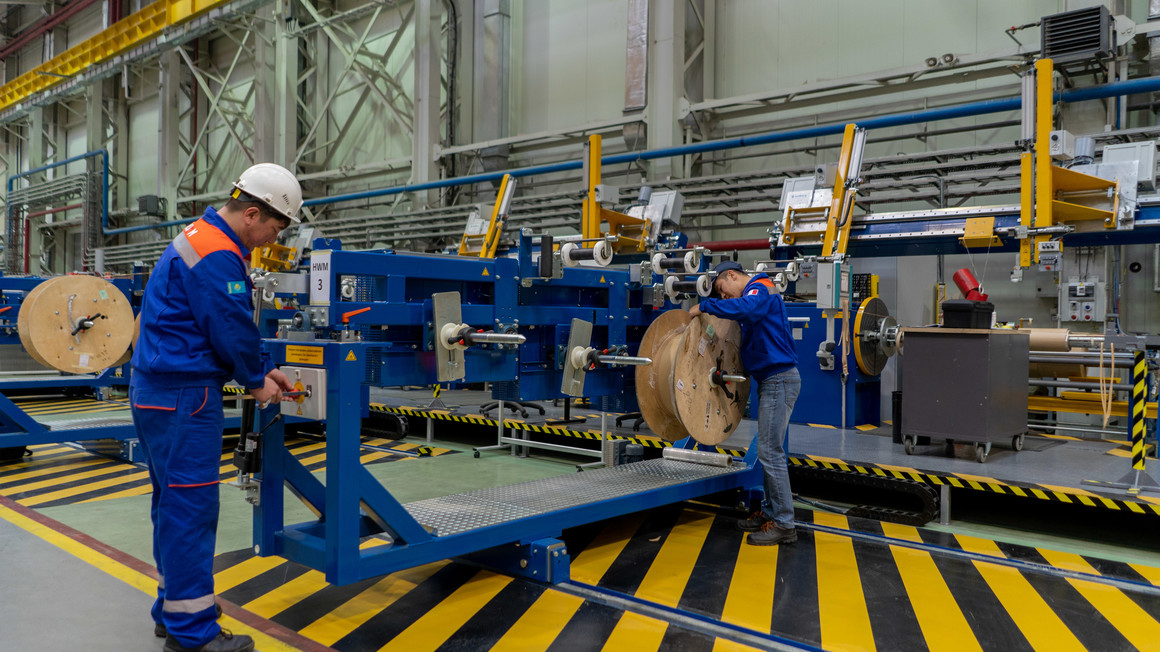 31 October 2018 – Alstom launched the production of on-board transformers for the electric locomotives in the EKZ joint venture in Astana, Kazakhstan. Starting the production of on-board transformers EKZ became a significant manufacturer for such components for Alstom globally. The production capacity is expected to be 300 transformers per year with 100 employees at full capacity.
Alstom enhances its efforts in developing the EKZ factory in Astana and locally create world-quality products with an export potential, making EKZ one of the main drivers of the Kazakh economy and a hub for the production and export of locomotives to the world, starting with neighbouring countries of Eurasian Economic Union and CIS, such as Azerbaijan or Uzbekistan.
"Start of the new production demonstrates solid and long-term partnership with Kazakhstan. We are proud contributing to Kazakhstan's machinery-building industry trough localisation of technology and production, creation of new working places and training for the local personnel", said Bernard Peille, Alstom Managing Director for the Western and Central Asia Cluster.
EKZ, a joint venture between Alstom and Transmashholding (TMH)[1], employs 440 people and is working on supplying and maintaining the Prima electric locomotives ordered by KTZ, Kazakhstan's national railway company. Today, 49 KZ8A freight locomotives and 20 KZ4AT passenger locomotives are already in commercial operation on Kazakhstan's rail lines.
Alstom is present in Kazakhstan with more than 600 people, two joint ventures and two facilities, EKZ in Astana for locomotive manufacturing and maintenance, and KEP in Almaty for the production of point machines. Alstom is the only manufacturer of electric locomotives and point machines in the Central Asian and Caucasian region and a major contributor to the revitalisation of its rail industry and the development of its economy.
[1] EKZ: Alstom 75%, TMH 25%